15 min fra downtown Portland, og denne hyggelige sommerhus føles en verden væk. Med et træ pejs, badekar, fuldt udstyret køkken, og et skab fuld af spil og malebøger, denne skæve lille hus er en morder romantisk weekend eller perfekt sted for venner.
Dette hus blev bygget i begyndelsen af 1900'erne og er så charmerende det gør ondt. Fra det øjeblik du går gennem den hollandske bondehus stil døren, er du mødt af godt elskede trægulve og vægge fyldt med quirky kunst. Udstyret med et stort køkken fyldt med de væsentlige værktøjer, et vaskerum med vaskemaskine og tørretumbler, et træ brændende pejs, og et stort badekar. Uanset om du er på udkig efter et pusterum fra verden eller ønsker at udforske Portland, har vi dig dækket. Downtown er en 15 minutters kørsel eller en bus, pluk ikke langt fra huset op. The Rose Garden, japanske have, og Portland Zoo er mindre end en 10 minutters kørsel og en stor stop på vejen mod downtown.
Dette er en super roligt og fredeligt kvarter. Om en 8 minutters gåtur vil tage dig til en af mine foretrukne Morgenmad pletter, Søde Jam, der har utrolige kylling og vafler og har levende musik spiller weekend morgen. Lige op fra Sweet Jam er en vinhandel med et stort udvalg af alle de væsentlige punkter samt interessante, lokalt fremstillet drikkevarer. Hjemmet er beliggende på en blind vej, så der er meget lidt gade støj og dens helt privat.
This house had a very comfortable and quirky personality! It was an older house but well kept and the home decor really used the space to make it fun and pleasant to stay. We didn't use the fireplace but wish we had, hopefully we will have time next stay because it's a wonderful addition to the ambiance of the house. Also, in regards to the host, the fire alarm went a little quirky on us and when I had to call her at 2am (yikes!!) to ask what to do, she was not irritated or rude in the least. She helped us and was even kind enough to let us check out a few minutes late because of the late-night "fiasco". The kitchen is extremely well equipped for just about anything you could ever want to cook. Thought the lack of tv might be a problem but it wasn't at all. There are plenty of fun games to play and great coffee table/bathroom books to read. All we did was bring some speakers for our phones and played music. I can honestly say that I am actually glad there was no tv because it made for a more intimate and exciting experience. Thank you Naomi!! Definitely beyond worth the price!!
Jenn
2017-01-20T00:00:00Z
This place is AMAZING!!!!!!! We felt so cozy and at home here. Wish we could've stayed an extra night or two but we will deff be booking this place again when we come out to Oregon.!
Mae
2017-01-30T00:00:00Z
Lovely home and very cozy. Naomi was responsive via AirBnB messaging system. Tip: do not turn on the porch light, we unfortunately did that and lost the power for the night. Thankfully there were candles we were able to use to light our way.
Maria Linda
2016-12-23T00:00:00Z
This place is very cute and comfortable. It's a really short drive from downtown, but it's on such a quiet tree-lined street that it offers a great opportunity to both engage and relax. Definitely worth it!
Spencer
2017-01-27T00:00:00Z
This place is awesome! A mix of cool, funky, hip and classic art + furniture; a great area; and the nicest and most courteous bnb hostess I've had made this an incredible stay for me. A+
Nick
2016-12-17T00:00:00Z
Naomi was a great host, and this was a fantastic little house for us to stay in. Although the rare snowy conditions prevented us from being able to drive up the hill( we had to walk about 0.3 miles up and down every time we left or returned), this was a nice, simple, and affordable place to stay. It was clean and contained all the essentials needed. I would definitely stay here again, and recommend Naomi's house to anyone looking to stay in the Portland area.
Timothy
2017-01-18T00:00:00Z
Naomi was a very kind and friendly host. The house was absolutely beautiful and very unique. Highly recommend this place to others. We felt like we traveled back in time, it was pretty awesome! Naomi was also very kind enough to have snacks in the kitchen for us to munch on. we appreciated that very much! The only problem we had was the electricity in one of the rooms went out but we got it back on, was not a big deal at all! thanks for the nice stay!
Ryan and Sarah
2017-02-06T00:00:00Z
Fantastic, charming place to stay. Great value! Entire place is warm and cozy at night and fresh and bright in the daytime. The bed is super soft too, which made for a great deep sleep. The location is tucked in a wooded, semi-private area and is very near to Sweet Jam, which turns out to be delicious (as Naomi said it would be). Also, I loved that I was able to bring our puppy with us too- he loved getting to join us on the trip. Our host Naomi was friendly and helpful with everything. We will definitely try to book with you again in the future.
Hannah
2017-02-07T00:00:00Z
Tipus d'habitació
Casa/pis sencers
---
Tipus de propietat
Casa
---
Capacitat
3
---
Dormitoris
Portland, Oregon, Estats Units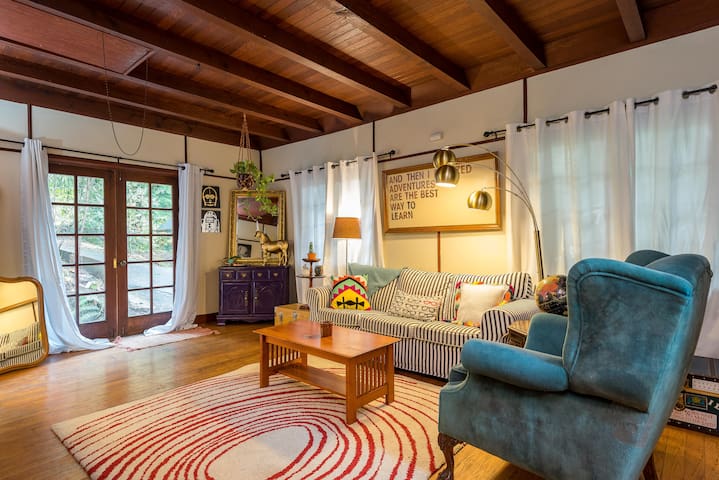 Relajarse en las habitaciones de esta encantadora casa de estilo Tudor se encuentra en casi un acre de terreno arbolado. Conveniente para el Hospital Willamette Salem, así como muchas tiendas, restaurantes y bares de cerveza. Excelentes bodegas abundan en algunos de los paisajes más espectaculares que usted verá en cualquier lugar. Nos encantaría compartir nuestro hermoso rincón del mundo contigo.
I was blown away at how beautiful & well appointed the room was. The room was very spacious, had a lovely fireplace that Elizabeth already had a nice fire going in for me, a private bathroom that was directly attached to the room & the bed was a king sized slice of heaven that I just melted to sleep in. Everything was beautiful, clean & smelled wonderful. She also had nice little soaps & toiletries available. I was bummed that my stay was so brief, would have loved to explore the house & property more. It was conveniently located to town but felt nice and private. Anyone who stays here is in for a treat!
Katrina
2016-11-02T00:00:00Z
To who reads our review: I can say without reservation that this was one of the best experances that me and the better half have had in awhile. We took a few days to do some leisure travel when the kids were away at camp for Spring Break. You will not be disappointed. The house is super clean with great wood floors through out. The rugs where warming and accented the rooms. All the décor matched and well it was just pleasant at every turn and room nook and cranny. Our room had excellent view of the garden area. The morning and evening light was inspiring. The amenities were world class and the linins were quite nice. The Bed made sleep easy and we both woke up very rested and ready to take on the day. And the furniture in our room was just right for a short or extended stay. The chair by the window was relaxing and allowed me to catch up on some reading. The flat screen mounted on the wall allowed me to catch up on news and was the right size and was great quality. The home is located close to a good restaurant's of all types. There are a couple of places for night life for dancing jazz & rock and country all within a very short drive. We can both say you will not be disappointed. Elizabeth is a Fantastic host and the Home is full of charm and elegance!!! J and D P.S. the Coffee in our room was fantastic and we know as we are coffee aficionados'
John
2017-03-26T00:00:00Z
This is a beautiful and unique place to stay. It is close in and convenient while also beautiful, private and secluded.
J. Kathleen
2016-12-29T00:00:00Z
This is a large home on a quiet lot in a convenient location in Salem. Elizabeth had excellent communication leading up to the stay and the room was as described and very clean. I truly appreciated the coffeemaker, fridge and microwave in the room... great value!
Annie
2017-03-23T00:00:00Z
A beautiful old home with modern amenities (including TV, internet access), quiet and secluded yet central to the city, kitchen privileges and breakfast included and a gracious and accommodating hostess. Excellent for short or long term stays.
ROBERT
2016-10-14T00:00:00Z
Excellant place to stay
John
2017-03-05T00:00:00Z
We really enjoyed staying at Elizabeth's beautiful home. It is surprisingly close to a business district in Salem, yet very secluded and quiet. Elizabeth is a gracious host who made us feel welcome. She provided basic morning essentials, coffee, oatmeal, bananas, yogurt, etc. We look forward to staying here again.
John
2017-03-20T00:00:00Z
Don't hesitate to stay here. The room is nicer than most hotels with all the same amenities and privacy. The location gets your right in the heart of Salem and wine country
Tim
2017-03-14T00:00:00Z
Tipus d'habitació
Habitació privada
---
Tipus de propietat
Casa
---
Capacitat
2
---
Dormitoris
Salem, Oregon, Estats Units
With a great view through the trees of Matthew Knight arena and Hayward field, this cozy one bedroom apartment has everything you need to enjoy visiting the university, attending sports or cultural events and experiencing all Eugene has to offer.
The apartment has a bedroom with a queen size bed, a wall bed with another full size mattress, a bath with shower and tub as well as a heat lamp, and a complete kitchen. You have your own private deck with an amazing view. Just minutes away from the University of Oregon and downtown Eugene. Due to the configuration of the space, it is probably not best for young children. Teens and young adults are fine though!
It's a quiet street with some unusual architecture, due to the fabulous architecture school at the U of O. Our house was built in 1974 by a Swedish architect attending classes at the U of O. Rumor has it that he ended up in a jail in Mexico after getting caught selling illegal smokables. The house is considered "Northwest Contemporary". Another rumor we heard is that this area, right next to Hendricks park, was purchased at the turn of the century by a family looking to develop it as a vacation area for local residents. All the streets were named Hawaiian words, hence the "Kona". Our street is the only one that didn't get it's name changed. Many current and retired University professors live in this neighborhood.
We wish we could have stayed for longer! We loved the vibe and care of Judy's place. Everything is beautiful and well taken care of. We loved the location and view.
Alex
2015-12-15T00:00:00Z
This is a nice quiet location up on the hill overlooking the U.O. campus. You can see the city, but you're 'away from it all.' The hosts very thoughtfully keep the kitchen stocked with common seasonings, coffee and tea, which make it easy to settle in. My only difficulty was trying to figure out how to navigate the cable tv which had too many choices-not an actual problem. I would definetly stay here again.
Cary
2016-03-08T00:00:00Z
When we arrived in Eugene after a very long drive from San Francisco, it felt like we'd landed in our own personal forest. The view of the trees outside was mesmerizing. Although we only stayed one night, Judy's place felt like a cozy home-away-from-home. We woke up refreshed and ready to face our long drive to Vancouver. Everything was as listed/pictured and the bed was extremely comfortable. We would definitely come back.
Carol
2015-08-28T00:00:00Z
Judy was wonderful, really welcoming and responsive. The treehouse is so sweet, cozy, and welcoming, too.....I felt like I was in a magical part of Eugene I've never seen before, surrounded by forest but minutes from downtown. We loved it!
Jumana
2015-12-14T00:00:00Z
Had a great stay here. Very comfortable apartment in an excellent location. Peaceful & Quiet. We had a slight issue and the host was quick to respond and take care of the issue, Excellent communication. I would definitely stsy here again.
Lorrie
2016-09-24T00:00:00Z
Our stay was so lovely! The place is cozy but the space is very useable and has all the small touches to make the stay comfortable. The kitchen has all the right gear to prep meals in and it is close enough to town to pop down in your car for a meal too. It is literally steps from Hendricks Park and my daughter and I went on two morning nature walks from the front door. We would DEFINITELY stay again when back in Eugene.
Lindsay
2016-09-26T00:00:00Z
Judy's place was lovely and comfortable. We couldn't have stayed in a more beautiful place in Eugene. We were able to walk everywhere in Eugene from there. We greatly appreciated all the amenities. If I return to Eugene, I will definitely want to stay at Judy's place again.
Janet
2016-04-04T00:00:00Z
We felt totally welcome by Judy - the Treehouse was beautiful, fabulous views, clean, completely equipped, cozy and the perfect retreat for our needs. Quiet, private and lush green neighborhood - the night views over the city are enchanting. We highly recommend the Treehouse to everyone!
Kathleen
2016-06-05T00:00:00Z
Tipus d'habitació
Casa/pis sencers
---
Tipus de propietat
Pis
---
Capacitat
3
---
Dormitoris
Eugene, Oregon, Estats Units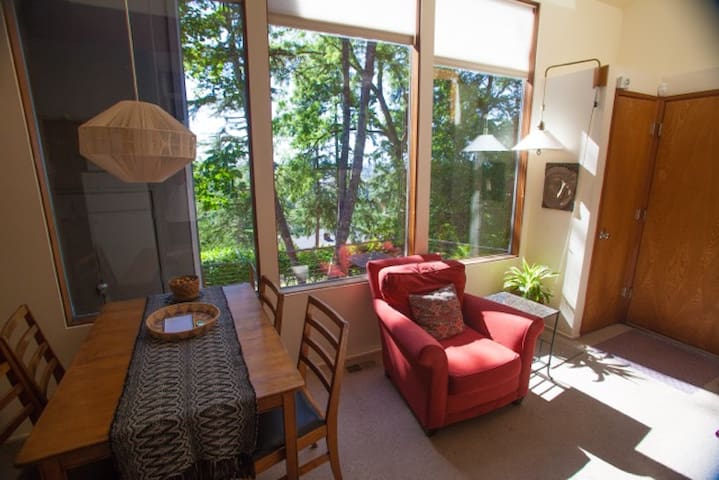 도시를 탐험하고자하는 사람 (또는 한 사람)의 그룹에 대한 크고 밤에 잠을 잘 수있는 좋은 장소를 필요! 대중 교통에 쉽게 접근 할 수 포틀랜드 시내의 중심부에 개인 아파트. 편의 시설은 도시의 멋진 전망을 가진 가구 옥상 라운지에 대한 액세스를 포함, 피트니스 센터, 와이파이, 포틀랜드 주립 대학의 훌륭한 전망을 감상 할 수있는 전용 발코니에 24 시간 액세스 할 수 있습니다. 아래층 레스토랑과 양조장은 지하철, 스타 벅스, 도적, 그리고 McMenamins을 포함한다.
그것은 기술적으로 원 베드룸 아파트 비록, 내 공간(URL HIDDEN)최대 용량을 충족하도록 구성된다. 세 (3) 침대와 충분한 공간과 함께, 그것은 예산에 좋은 시간을 가지고 싶어 한 사람 (또는 그룹)에 이상적이다.
내 아파트는 포틀랜드 주립 대학의 캠퍼스에서 포틀랜드 시내의 중심부에 위치하고 있습니다. 아래층 레스토랑과 양조장은 지하철, 스타 벅스, 도적, 그리고 McMenamins을 포함한다. 내 장소는 아름다운 포틀랜드 워터 프론트 공원과 새로 개조 된 3 층 대상에서 불과 10 분 거리에 있습니다. 아름다운 포틀랜드 미술관은 길 아래로 5 분 거리에 있습니다.
Dan's place is about a 10 minute walk to the heart of downtown Portland. I walked everywhere on this trip, it's close to everything. I enjoyed the location because it was situated in a college town. The apartment is spacious, and Dan is very accommodating. Checking in and out was a breeze and he was a phone call/text away. Thank you!
Chelsea
2017-04-09T00:00:00Z
Dan is really nice and accommodating! We enjoyed our stay! The apartment is in the university neighbourhood.
New
2017-04-03T00:00:00Z
Tipus d'habitació
Casa/pis sencers
---
Tipus de propietat
Pis
---
Capacitat
3
---
Dormitoris
Portland, Oregon, Estats Units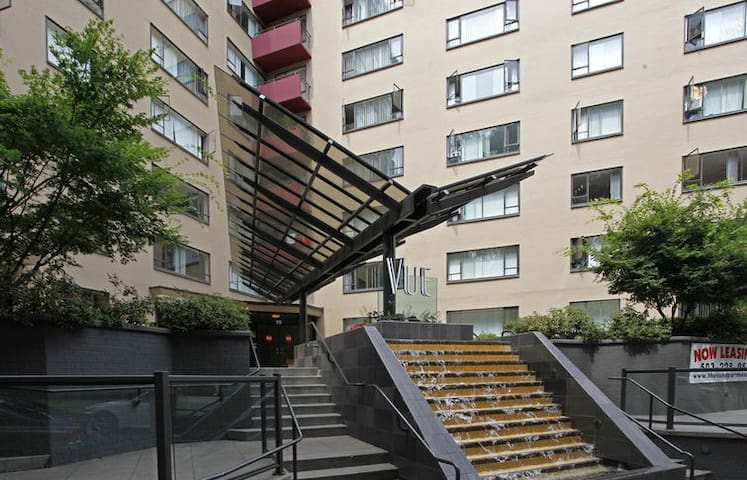 This charming, newly renovated, 800 sq ft apartment with a wall of windows to the forest is in a beautiful, secluded, private forested area in Newberg. It is 1 mi from George Fox University and 30-60 min from Portland. Restaurants, wineries, and wine tasting rooms are within walking distance. Dundee, McMinnville and Willamette Valley vineyards are close by. A private entrance gives you the privacy you need, but we are available if you need anything.
You will feel you have walked into a quiet, enchanted place when you arrive. This beautiful space overlooks a forest and a creek, and the sounds you hear are birds and the creek. We have six deer that come through as well. The apartment has an open floor plan, with over 800 sq. feet. Beds are in the open space with living room and dining room. There is one full bath that is brand new. There is a kitchenette with a double burner, toaster oven, microwave, hot water pot, coffee maker, full-size fridge, and toaster. There is a utility sink in the laundry room for doing dishes. You can certainly make meals in this kitchenette if you desire. This place if perfect for those visiting wine country, or visiting your children or relatives at George Fox University. We have a special rate for parents of students at GFU who want to stay for an extended time to be near your kids for sports or music events, etc. We are flexible on our check-in/check-out times when possible, so if you need it, just ask.
This house is in an established neighborhood in Newberg, just a few blocks away from downtown Newberg where there are many local shops, bakeries, coffee places, wine tasting rooms and restaurants. Check out this page for events in Newberg: (URL HIDDEN) Map to vineyards in the area: (URL HIDDEN) I also keep brochures for wineries as well as a list of the best restaurants in the apartment.
Easily the best Airbnb I've ever stayed at! Great space, fresh linens and towels, food, etc. all provided. Beds were comfy, everything was clean, and Debby is very kind and friendly. Highly recommend for 2-4 people!
Alex
2016-08-17T00:00:00Z
Our stay in Newberg was our first experience with Airbnb and it could not have been a better experience. Debby became available to us from the time of booking the apartment to the day we checked out. A very smooth process. The photos and description are accurate. It's a spacious, well kept, private apartment. Amenities listed were provided. It is truly a home away from home. Tranquility at its best! We are already planning our next trip!
Danette
2016-08-28T00:00:00Z
This little apartment is super private and peaceful. All the windows and French doors look out into a beautiful wooded area. It's extremely clean and the bed was comfy, and Debby even has a selection of cereal and milk (as well as coffee and other treats) that was a welcome sight after a long drive. Great place!
Haley
2016-08-07T00:00:00Z
Debby was a great communicator and made the whole process easy. The apartment was clean and easy to find.
Mary
2016-09-11T00:00:00Z
Debby was very kind and accommodating. The setting was relaxing, and perfect for a good nights sleep!
Sharolyn
2016-08-22T00:00:00Z
The studio-type apartment is spacious and provides a forested view. Very calming. Debby made us feel very welcome even while we were arriving late at night. The door is a keypad lock. Very (URL HIDDEN) lost keys. She also provided a fridge stocked with all the breakfast items for us to eat, eggs, fresh bread, butter and local jams. This is a very comfortable and convenient location, right in the heart of Newberg. Very private for a couples getaway as we had an entire floor to ourselves. Thank you, Debby!
Betina
2016-10-03T00:00:00Z
Was only there for one night and my friends and I got in really late. Debby had everything prepared for us to get in and go straight to sleep so we can get up the next morning feeling rested for our continued drive to Seattle. It was extremely comfortable, and my favorite part of the house was being able to make coffee in the morning and sit out on their porch and enjoy looking at nature, even if it was very cold. Highly recommend this airbnb as a place to go if you want to get away from the noise of a major city and find some time to relax and unwind. :)
Jeff
2016-12-06T00:00:00Z
Debby was a great communicator, and the space is truly comfortable and spacious. I appreciated good coffee and real cream in the fridge for us. We got in late and left early the next day, but there was no problem getting in and out smoothly.
Scott
2017-01-02T00:00:00Z
Tipus d'habitació
Casa/pis sencers
---
Tipus de propietat
Pis
---
Capacitat
5
---
Dormitoris
Newberg, Oregon, Estats Units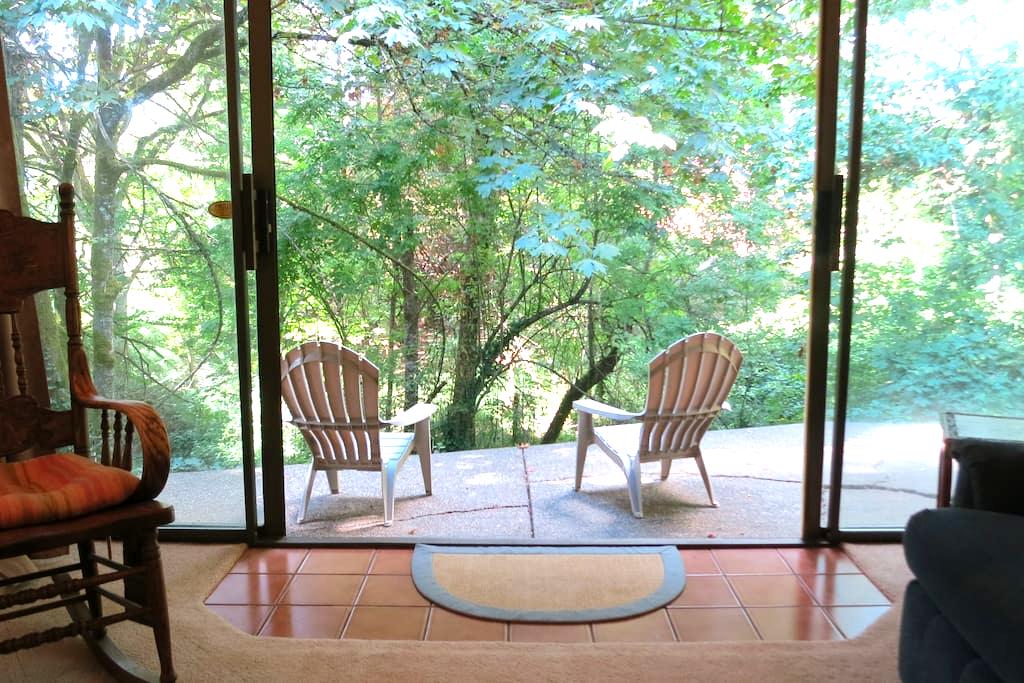 Tipus d'habitació
Casa/pis sencers
---
Tipus de propietat
Casa
---
Capacitat
6
---
Dormitoris
Lake Oswego, Oregon, Estats Units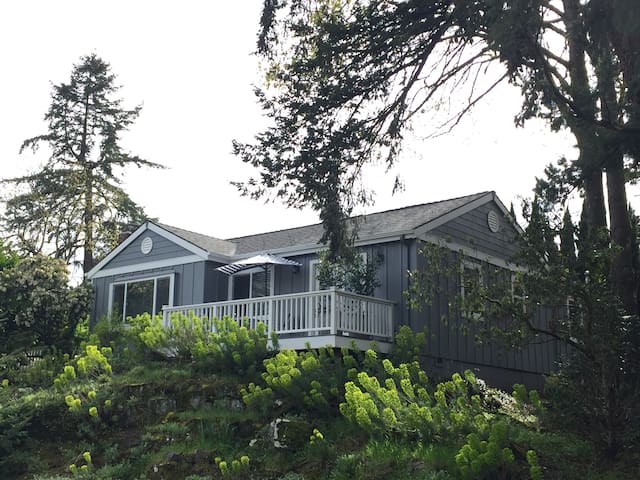 Our group had an amazing time getting together for our reunion in Corvallis. Thank you for making us feel welcome and providing a place for all us to be together again after 20 years.
Caralynn
2016-09-19T00:00:00Z
Lukeacres was the perfect location for our family attending a local wedding. Tim was very helpful in giving us a tour and providing all of the information to make our stay a very comfortable one. What nice amenities! The furniture was very nice, the beds comfortable and the kitchen was stocked with everything one would need to cook in. Tim was also very flexible in providing an extra bedroom for family in addition to the suite.
Jo
2016-08-01T00:00:00Z
Great house and fantastic Host !! Definitely will be back next year !!!
Mark
2016-11-20T00:00:00Z
Our stay was great!! we had 10 kids and 6 adults and they accommodated us perfectly! The hosts were fabulous and made us feel very welcome. It was a great place for our team to stay during our weekend competition. We hope to come back next year!
Nicole
2016-03-26T00:00:00Z
Tim and his family made us feel very welcome from the moment we arrived until we left. Lukeacres was the perfect spot for our large family group of 10. Very comfortable beds, well-equipped kitchen area and bathrooms, adequate common space in which to hang out together. The location is fabulous -- quiet and scenic, but 5 minutes from downtown Corvallis.
Mary Louise
2016-03-13T00:00:00Z
Tim was a great host! He even left the kitchen stocked with food for our group. The property was unbelievable. Every room in the house was great with comfortable beds. There was tons of space for our large group. It was an easy drive to Albany.
Josh
2016-07-25T00:00:00Z
If you have a group coming to Corvallis this is the place to stay. Tim is great and really is focused on making your time great!
Jack
2016-10-30T00:00:00Z
Wonderful hosts and a great place! Tim really went of his way to make sure we were comfortable and even hosted a team cookout for our group! I plan on coming back and would recommend this home to anyone.
Matthew
2016-05-09T00:00:00Z
Tipus d'habitació
Casa/pis sencers
---
Tipus de propietat
Casa
---
Capacitat
14
---
Dormitoris
Corvallis, Oregon, Estats Units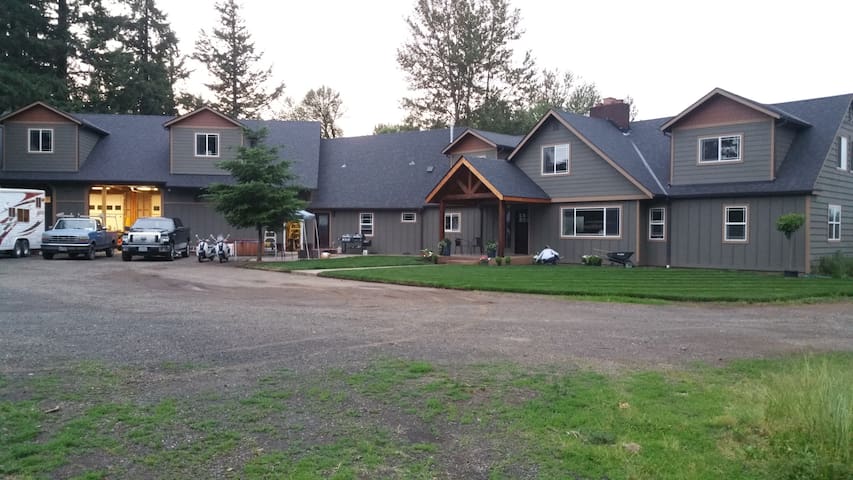 享受这个质朴的1950年的平房,坐落在葡萄酒之乡和农田的心脏。位于市中心,卡尔顿,邓迪与镇之间的麦克明维尔,每提供自己的魅力。房子坐落在120英亩的森林和农田。
农舍为客人提供整个主地板,包括两间卧室(一用一床/其它双),一个完整的浴室,厨房,带大炉灶和冰箱,客厅和餐厅。在有盖的门廊前,设有休息两个私人方园地区。停车场两辆车。我们提供免费的咖啡,一半&半,糖,茶,从我们的羊群半打鸡蛋。厨房与餐具,锅和厨具储备充足。 (加上盐,胡椒和橄榄油)。我们也有一个小的独立式空调机组,这并保持主要生活区降温的合理的工作,有在每个卧室的球迷也是如此。
非常简单,只是我们,猫和鸡。我们是来自卡尔顿&麦克明维尔约5英里处,距离老佛爷有2英里从邓迪7英里,从纽伯格8英里... 我们有小册子,当地酒厂和餐厅的细节在山寨。
I have only one complaint about our stay: I wish it was longer. The space was immaculate and nicely decorated with a cozy, relaxing atmosphere. It's clear that Leslie takes a lot of pride and care in this little house. Spaces like these always make me a little nervous with my twin 4-year-olds because they are at odds with the very nature of little boys. However, my kiddos were so enamored by the cats on the front porch and the chickens in the backyard to get into things like the wood-burning furnace. Thank you, Leslie, for your hospitality. Your hike recommendation was just right! We hope to be back someday.
david
2016-11-23T00:00:00Z
great stay in a beautiful location
nik
2017-02-19T00:00:00Z
Such a beautifully curated space in the home. Very peaceful. Thoughtful consideration of all our needs and well equipped throughout. Beautiful plants! So, so, so beautiful :D. Great for our kids (2 & 4); they especially enjoyed feeding the chickens.
Aaron
2017-03-16T00:00:00Z
The Figment Farmhouse was a beautiful home/property situated right next to Anne Amie Vineyard. The home and property were so much more stunning in person. I'm not sure that photos or words would do it justice. Bright, comfortable, and clean. Fresh eggs, fresh cut lilacs and roses, a record player, artwork - you could tell that every detail was done with love. I'm not a cat person but heck I even loved their orange cat! A very special place and I hope to stay here again. Leslie was wonderful to work with.
Jen
2016-05-02T00:00:00Z
Leslie was very accommodating for my stay. It was very peaceful and relaxing... A needed getaway. Thank you!
Michelle
2016-05-05T00:00:00Z
Leslie is a great communicator. She kept in touch before and during our stay. Can't say enough great things about her and the home. Just beautiful! I've stayed at several Airbnbs and this was the best by far. The property is gorgeous and we loved the chickens and cows. Another plus was the beautiful fresh floral arrangements all through the house. They looked like they came straight from the garden. Clean, beautiful and spacious--what a treat!
Judith
2016-06-17T00:00:00Z
We loved the Figment Farmhouse! So comfortable there from the cozy fire in the woodburning stove to the comfy beds and fluffy Towels! The cows and cats were adorable. I enjoyed walking around the beautiful gardens and drank in the beautiful views everywhere you looked. Leslie and Kevin were the perfect hosts. Wine tasting coupons to suggestions for restaurants, they were helpful but not intrusive. I would definitely recommend their lovely place to anyone staying in wine country. Great location! Loved our experience. We will be back!
K.D.
2016-05-01T00:00:00Z
Thank you for a wonderful weekend. What a great place and location. The fresh farm eggs this morning was a bonus. Look forward in a return stay.
Ed
2016-05-23T00:00:00Z
Tipus d'habitació
Casa/pis sencers
---
Tipus de propietat
Casa
---
Capacitat
4
---
Dormitoris
Carlton, Oregon, Estats Units
A beautiful, quiet home for you to enjoy. Located in Oregon's Wine Country. Enjoy a little country living with us. Complete with garden vegetables and farm fresh eggs when in season.
Immaculately clean house provides plenty of privacy. The lofted ceiling makes the space feel large. Two bedrooms upstairs. Bedroom #1 has one queen size bed and one double bed. Bedroom #2 has one double bed and one double sized futon bed. There is a gas fireplace on the main floor. There is a large covered patio with a grill. The kitchen has sink, fridge, dish washer, coffee maker, toaster oven, microwave and an electric double burner (cooking range not available). Also, available is a washer and dryer. There is also a TV with Direct TV access.
We live in the country so come out to enjoy the tranquility. Many of our neighbors own vineyards and farms. During the spring, summer, and fall there are many tasting rooms and u-pick farms. Sherwood also has a farmer's market on weekends. Old Town Sherwood is a charming town with cafes and antique stores. Remember to enjoy the beauty and peace, we live in the country so there are no street lamps on the roads leading up to the house. It is a little dark at night but don't hesitate to call if you need directions. The nature is worth the drive.
Awesome guest house tucked away in a quiet/private neighborhood with beautiful scenery around! The house was clean, spacious, and had all the amenities that were posted on the listing. Jessica was unfortunately out of town so I wasn't able to meet her, but she was great at checking in and being available if I had any questions! Her husband, Tai, actually hosted our group of 8 and he was great at giving us the tour of the home and checking if we needed anything. This house provided the perfect getaway, because it felt like we were somewhere far in the countryside, but it wasn't too far from the little towns around. I'm glad I found this gem and would definitely recommend it to anyone wanting to stay in wine country!
Stephanie
2016-06-13T00:00:00Z
Beautiful location and house. Has everything you need and is located not far from everything. It made working easy as there was a second monitor I could hook up to. Super safe and peaceful area. I'll be back!
Kerry
2015-12-14T00:00:00Z
Place is even better than pictures. Beautifully equipped with pretty furniture. Jessica is truly a super hostess doing everything she can to make you enjoy your stay. Thanks jessica!
feras
2016-07-30T00:00:00Z
Jessica was easy to communicate with and showed us everything we needed to know about the guest house. The house was beautiful and spacious and far exceeded our expectations. Overall it was great!
Christopher
2016-10-08T00:00:00Z
Fantastic stay for my family and I. Jessica was a great host and the home is pretty amazing. The fireplace was really cool and the home was absolutely spotless when we arrived. Great beds (4) and many extra blankets and towels. The kitchen was perfect for simple meals (hot plates and toaster oven) plus we grilled out on the deck a few nights. Good internet speed and DirectTV on big TV over fireplace. I would 100% stay again and refer my friends and family. Great trip!
Derek
2016-10-22T00:00:00Z
Over all it was a beautiful experience. Unfortunately there was some issues that were totally my fault. But hopefully this is useful.
Andres
2015-12-20T00:00:00Z
I stayed here for 2 weeks and absolutely loved it. The place was just as beautiful if not more in the pictures. It was a huge 1800 sq ft space and was truly a great experience. It was so peaceful and private. I'm definitely going to be staying again. Jessica made it an even better experience from her kindness and excellent communication. Andrea
Andrea
2016-04-01T00:00:00Z
Jessica is a wonderful host and this house is just lovely. I stayed here with two friends for a horse show weekend, and we had a great time. The house is very relaxing, so it was a great base for us during our busy weekend.
Lena
2016-05-09T00:00:00Z
Tipus d'habitació
Casa/pis sencers
---
Tipus de propietat
Casa
---
Capacitat
8
---
Dormitoris
Sherwood, Oregon, Estats Units
We designed and built this unique home in 2016. Your room includes a private bathroom, has a double bed, and a sliding door to an outdoor patio. House has keyless entry using your private code. We're near downtown Vancouver, and public transit is just 2 blocks away. Portland Oregon is just across the Columbia River, and PDX airport is only about 15 minutes away. You'll be within walking distance of Fort Vancouver Historic Reserve, Pearson Field Airport & museum, Clark College and Central Park.
All vegetarian, non-smoking house that is also pet-free.
Tipus d'habitació
Habitació privada
---
Tipus de propietat
Casa
---
Capacitat
2
---
Dormitoris
Vancouver, Washington, Estats Units
This charming 2 story house that is a full time Airbnb home and has 4 bedrooms and was recently remodeled and resembles the charm of the tv show fixer upper. Huge yard, new hardwoods, remodeled kitchen, comfortable furniture and close to everything. 20 min to downtown. This house is a full time Airbnb listing, has super fast internet/wifi, cable tv with every channel and is close to everything. 24hour self check in and check out. Tons of parking.
This charming house was recently remodeled and is perfect for a family get together or friends to gather. Huge yard out back with swing, patio set and BBQ.
Tons of onsite parking and one mile to grocery store (Fred Meyer), Starbucks, Cabellas and more. Local Taphouse and restaurants nearby. Beautiful walking and running trails and parks within 1-2 miles Downtown Portland is 15-20 min drive. Woodburn outlets 25 min drive south.
Liz and the house were both amazing! The house was very clean and well kept. Liz responded very quickly to all my inquiries and responses. This was my first Airbnb experience, it'll be a hard one to beat!
Paulette
2016-07-18T00:00:00Z
This home was perfect for our guys weekend! It was very inviting and we all felt right at home. Extremely well taken care of and had been updated with new appliances. It was open and bright, it has plenty of beds for a large group. Which were all very comfortable. Emily made sure that we had everything we needed and made herself available if I needed anything. I would recommend this for any group. A family looking for a nice get away, a business trip, or a group. Downtown Portland is only a few minutes away, and grocery stores and food is just a few blocks away. I Would definitely stay her again.
Dave
2016-05-09T00:00:00Z
Thoroughly enjoyed our stay. Felt like we stepped into a home that could be showcased in Better Homes and Gardens. So many little touches that made it perfect. Great beds and pillows best sleep we had on our trip. Highly recommend it. Thanks.
Doug
2016-07-11T00:00:00Z
Listing description was ver accurate. Nice neighborhood, house was tastefully decorated,clean and comfortable.
Susie
2016-07-26T00:00:00Z
Great place for a group to hang out
Daniel
2017-03-05T00:00:00Z
This was an amazing place, would love to be back here again. Brian is a great host, very responsive to any questions and he took care of all the amenities in the farmhouse, we did not have to worry about a single thing.
Nishith
2017-01-02T00:00:00Z
We enjoy staying!! Feel like home. Very beautiful home with everything we need . Love it
Sokny
2017-03-31T00:00:00Z
This was our first time using Airbnb and it was a great experience! We are local to the area and needed a place to stay for our family of 5, while work was being done on our home. The host(s) of this Charming Urban Farm House were very accommodating and the house was exactly as displayed in photos. Great layout for families/groups, plenty of beds/amenities and a welcoming backyard to just relax. Thank you for making our stay enjoyable! ~Lori
Lori
2016-07-06T00:00:00Z
Tipus d'habitació
Casa/pis sencers
---
Tipus de propietat
Casa
---
Capacitat
16
---
Dormitoris
Tualatin, Oregon, Estats Units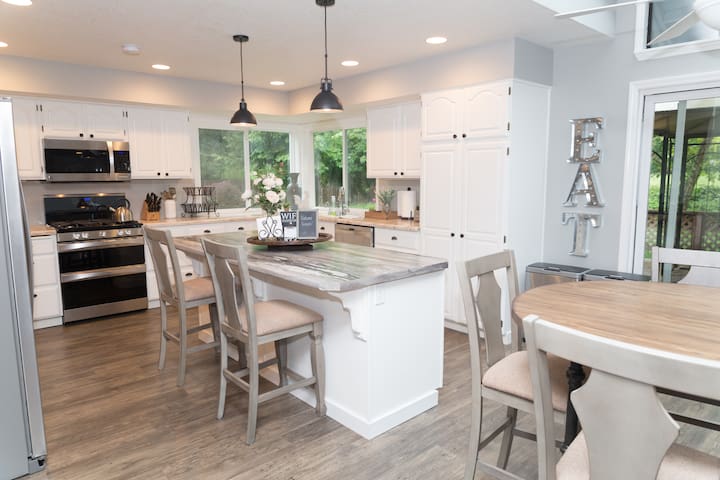 316 Square Foot bedroom with private entrance, walk-in closet, private full bathroom with tub/shower, outside deck, office off bedroom with use of copier/fax/internet, se of laundry facilities, use of custom kitchen/pantry, dining and living room. New memory foam queen bed. Right off TV HWY, very close to Pacific University and Transit Line. Off-street parking in quite, private location.
Custom Kitchen, Internet, TV, Essentials, Shampoo, Heating, Air Conditioning, Washer, Dryer, Free On-Site Parking, Wireless Internet, Approved Pets in Bedroom, Family/kid Friendly. Smoking allowed outside. 24-hour Check-in, Hangers, Steam Iron, Hair Dryer. No pets in common areas, no parties or unplanned events. Safety Features; Smoke Detectors, Carbon Monoxide Detectors, Fire Extinguishers, Telephone, First Aid Kit. Personal keyed locks.
Quiet neighborhood, walking distance to great local restaurants, theater, downtown, shopping, swimming pool, and Pacific University.
Linda was a great and personable host. She was flexible with my check in time which was at 9 pm and she made arrangements to be sure that I was taken care of. Besides the fact that I thought it was unusual that the microwave and refrigerator were there but didn't work/weren't plugged in my bedroom, I was invited to also use the kitchen area where I used the microwave and refrigerator there. It's definitely nice that I had my own private entrance. The room itself was very neat and orderly; however the floors were a little bit dusty and had a good number of particles that needed to be swept. Overall, I was pleased with my experience since Linda was very personable and it was also very convenient for me to walk to the Pacific University which was the purpose of my stay in Forest Grove. I would highly recommend this place and would definitely consider coming back since Linda was a very caring host.
Mimi
2017-02-03T00:00:00Z
Tipus d'habitació
Habitació privada
---
Tipus de propietat
Casa
---
Capacitat
2
---
Dormitoris
Forest Grove, Oregon, Estats Units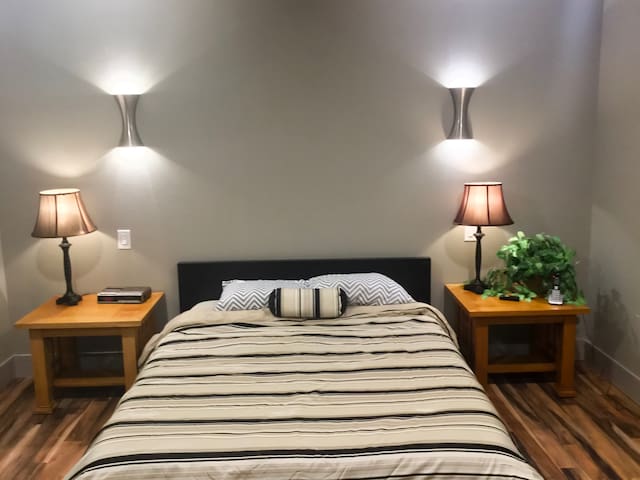 Wow! The Suite Retreat was amazing! Perfect for my needs to get away from distractions and focus on a project I wanted time to think about. It is fully stocked with kitchen tools, BBQ, DVD player with large screen, lovely views out the window seat and living room doors. Plus a goat, pig, dogs and cat to pet it I wanted. And the road to the barn is a great way to soak up some fresh air and visit the horses if I wanted. Shawna is the perfect host -- available if I wanted. She's such an interesting person it was hard to tear myself away to get back to my project. I also explored nearby towns, wander through wine tasting rooms, antiques, cute shops and restaurants. I highly recommend the Suite Retreat for anyone who wants to have some time in a peaceful environment but close to interesting sites.
Rebecca
2016-04-12T00:00:00Z
Shawna made me feel welcome and at ease. Her place was meticulously cleaned and well stocked with all necessities. She was very knowledgeable on all things local, and was great at directing me to the wineries that would suit my palette! Amaze host, beautiful place, would most def stay again!!!
Alicia
2015-07-15T00:00:00Z
I stayed here for a week over New Year's. It's a lovely, private suite and warm and cozy during a snowfall. Shawna is a great host and responds to communications quickly. Because of the cold weather, the animals didn't make an appearance but I hope to meet them next time.
Jan
2017-01-03T00:00:00Z
We loved shawna's place! She's very hospitable and provided recommendations on food and wine. The room was the perfect size for us and very clean. We would stay here again! Especially if her lovely dogs, goat and hog welcomed us again to their homestead :)
Jerry
2016-06-22T00:00:00Z
Shawna made us feel very welcome and did everything she could to ensure we had a nice stay. It's a nice little basement unit. The house is up a gravel road, and she has a few dogs and animals, but they didn't bother us while we were there. Very peaceful and quiet! Great launching point for exploring the Willamette valley!
Zachary
2016-07-26T00:00:00Z
Shawna's place was lovely in a very quiet and private location close to all the northern Willamette valley wineries. The suite was clean and quiet with most everything you could need.
Jess
2016-08-15T00:00:00Z
The host canceled this reservation 2 days before arrival. This is an automated posting.
Jacinda
2016-08-06T00:00:00Z
This is a great place to relax and explore, you need to like animals as they love to say hello. The property has everything you need.
Jane
2016-08-24T00:00:00Z
Tipus d'habitació
Casa/pis sencers
---
Tipus de propietat
Casa
---
Capacitat
2
---
Dormitoris
Gaston, Oregon, Estats Units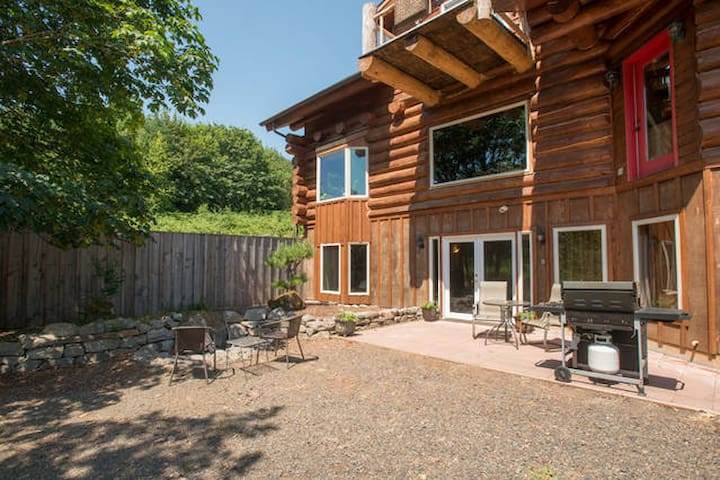 Enjoy our historic 1898 Carriage House converted to quaint guesthouse with modern amenities. We are located in the Monteith District just blocks from downtown Albany, Oregon (10 miles from Corvallis, home of Oregon State University).
This guesthouse was built in 1898 as a carriage house to facilitate the main house. It has been renovated and made into a beautiful, two-story guesthouse (834 sq. ft.). It is completely detached from the main house and has it's own private entrance and a fenced back yard. The Carriage House has a fully-equipped kitchen with many amenities including: Keurig Coffee Brewer, pots and pans, a toaster, stove, oven, fridge and freezer, dishes, glasses and utensils. The Carriage House also has wireless internet, a flat-screen TV, and an electronic fireplace.
The Carriage House is located in the Historic Monteith District. This neighborhood is renowned for its beautifully kept historic homes and its range of architectural styles. Downtown Albany and the Riverfront are within walking distance of the Carriage House. There are many privately-owned businesses in the Downtown area, including antique shops and great restaurants. Albany is centrally located for exploring Oregon's beautiful Willamette Valley. Silver Falls State Park, the McKenzie River, and many wineries are within an hour radius. The drive to the beautiful Oregon Coast is about an hour and a half: perfect for a day trip!
The Carriage House was clean, very well stocked and extremely comfortable. Having a washer & dryer was so convenient. Lori and Rick were always available to answer any questions.We had a very nice stay. The Garcia's, Arizona
Gus
2017-01-30T00:00:00Z
We had a wonderful stay at the cottage. It was in a great location and had everything that we needed. We would definitely stay here again.
Jen
2017-02-05T00:00:00Z
The arrival process was very easy - we were given a code for entry. The charming house is located a few blocks from downtown Albany in a quiet neighborhood. The house was very clean. There is a comfortable couch downstairs, and we slept great in the bed upstairs. The decorative pillows and other accents were a nice touch and made us feel at home. We were able to make coffee in the morning and the kitchen had dishes and all the other things we would need to cook a meal. We only had time for a short stay, but this would be a perfect place to stay for 3-5 nights. The host was very friendly and responded quickly to any messages I sent her. I would highly recommend this location if you're looking for a place to stay in Albany or the surrounding area.
Melissa
2016-12-17T00:00:00Z
This was our second time staying at the carriage house. Once again Lori is an incredible host. She is attentive and sweet. We would recommend her space to anyone looking for a clean and comfortable place for themselves and or their family. The bed was comfortable. There are plenty of clean linens and blankets. The kitchen has dishes, and pans, Keurig coffee machine with adorable spoons that Lori has added. An added bonus is the washer and dryer. I can't say enough about how much we enjoyed our stay, you will not be disappointed with your time here. And a wonderful host to match! Thank you Lori!!
MaryRose
2017-01-06T00:00:00Z
This home is more than comfortable. Lori had everything ready for our arrival. Everything was super clean and well taken care of. I loved how the whole upstairs is a bedroom with plenty of room to spare! Super comfortable queen bed with plenty of bedding. Lori even gave me options of twin or queen air mattress for my girls. So very kind. This space gave our family plenty of room to feel at home while in town. Love the well stocked kitchen. Nice pans and utensils. Plenty of towels, and a washer/dryer to get some laundry done. Overall we loved staying here and would love to keep this 'gem' to ourselves, Lori really cares for her guests and their comfort. We look forward to staying here in the future. We are sure that the more people are aware of this adorable carriage house, the harder it will be to find availability. Thanks Lori!
MaryRose
2016-12-30T00:00:00Z
The Carriage House is one of a growing list of our vacation rental experiences and may be one of the most comfortable. All of our needs were readily met. Lori is a warm and gracious host and quickly responsive with text communication.
Anne
2017-01-21T00:00:00Z
Our stay at the Martha Foster Carriage House was wonderful. It is a beautiful and comfortable space to relax. It was perfect for our weekend getaway. We also enjoyed the strip of restaurants in the downtown area! Lori was easy to work with and very accommodating. The listing is an accurate representation of the space. We will definitely be returning when in the area!
Heidi
2016-12-25T00:00:00Z
Tipus d'habitació
Casa/pis sencers
---
Tipus de propietat
Pensió
---
Capacitat
4
---
Dormitoris
Albany, Oregon, Estats Units
Buena Vista Lavender Farm ist in den schönen Hügeln südlich von der charmanten Stadt Silverton, OR. Unser Haus ist eine private, ruhige und gemütliche Get-away, die durch eine herrliche Aussicht auf Fox See, Willamette-Tal, und der Coastal Range umgeben ist. Wir sind 15 Minuten oder weniger von der Stadt Silverton, dem Silver Falls State Park, und der Oregon Garden. Ebenfalls in der Nähe gibt eine Reihe von East Valley Vineyards. Ab Herbst 2016 ist Buena Vista Farm jetzt 100% solarbetriebene !!
Der Raum wurde ursprünglich aus einem Geschäft zu einem Schulhaus für eine Homeschool Co-op umgewandelt. Sie werden die große Tafel an der Wand hinter dem Queen-Bett bemerken. Es ist ein Studio mit einer Küchenzeile, eine Sitzecke, einen kleinen Essbereich und ein Badezimmer eingerichtet. Die Küche ist für leichte Zubereitung von Speisen (Salate, Sandwiches, Pizza, Tiefkühlgerichte.) Wir haben eine kleine Tischplatte Backofen, eine Mikrowelle, einen großen Kühlschrank mit Gefrierfach, Kaffeemaschine, Wasserkocher und Toaster zur Verfügung in erster Linie gemeint. Auch gibt es Geschirr, Teller, Tassen, Schüsseln, Schüsseln, Backbleche, etc. Wenn Sie alles weitere benötigen, wenden Sie sich bitte. Das Badezimmer verfügt über eine Dusche, WC und Waschbecken. Die sanitären Anlagen ist mit einem süchtig "Zerkleinerungs Toilette." Auf den Punkt gebracht, schleift die Zerhackerpumpe den Inhalt und pumpt den Abfall aus an die Kanalisation.
Wir sind umgeben von Ackerland, obwohl Sie ein paar Nachbarn in der Ferne zu sehen. Wir haben einen wunderschönen Blick auf das Coastal Range in den Westen, und Fox Lake im Süden. Es gibt einen schönen Spaziergang hinter unserem Haus auf einer Schotterstraße bis zu einem Lewis-Friedhof, wo viele Pioniere der Gegend begraben sind. Wir sind eine 15-minütige Fahrt zum Silver Falls Park (der größte Nationalpark in Oregon) und 10 Minuten zum Oregon Garden in Silverton fahren. Portland International Airport ist etwa 1 Stunde und 15 Minuten entfernt. Salem ist etwa 20 Minuten Fahrt. Die Oregon Coast in der Nähe von eineinhalb Stunden entfernt, und die Berge sind etwa 2 Stunden entfernt. Schauen Sie sich diese Website für lokale Weinberge: (URL HIDDEN) Und diese Website für den Bereich Silverton: (URL HIDDEN)
Havenhill was a beautiful escape and I wish we could have stayed longer! The space was clean, welcoming, comfortable and well equipped. The fact that it's on a lavender (URL HIDDEN) neat! It smells divine and is truly unique, I would love to come back during harvest! A great location near Silver Falls, and close to Silverton and the Oregon Gardens. Although I wasn't able to meet Ginger since our stay was short, she was quick to respond to any questions, and was informative and kind. I highly recommend Havenhill and would definitely stay here again!
Taylor
2016-04-29T00:00:00Z
One of the best Air bnb places we have ever stayed and we have travelled quite a lot! One of our favourite moments from our trip in the US was sitting outside this cabin on the thoughtfully provided chairs and table drinking Oregon wine (thank you, Ginger) and looking at the glorious view in the fading light of sunset. Wonderful. Inside, the cabin is extremely well thought-out, has some lovely exotic pieces and the amount of stuff provided for breakfast is immense. We would loved to have stayed here longer as everything really was provided for our comfort.
Beckie
2016-04-01T00:00:00Z
Ginger was a fantastic host, extremely responsive and accommodating. We were even able to learn and participate in distilling lavender oil. It was a truly wonderful relaxing time. If you find yourself in the area, do yourself a service and stay at the lavender farm!
Nick
2016-06-25T00:00:00Z
We loved our stay at Ginger's. I would recommend it to anyone who wants to spend time in the Silverton area.
Jamie
2016-10-30T00:00:00Z
Havenhill Lavender Farm is a wonderful, magical place, and a perfect location for our girl's nature weekend. Ginger was a gracious, welcoming, and very accommodating host. We were able to wander through the lush rolling hills, talk to the horses and ducks, and lay in the grass under the sun. The guest cottage was unbelievably well equipped with food, wine, utensils, and everything one could want. The space easily fit the 4 of us and was a warm place to rest after a day of activity. I can't wait to make it back to Havenhill! I can honestly say that a piece of my heart is still there :)
MaRiza
2016-03-26T00:00:00Z
Everything was accurate and the location was beautiful. Though we only spent one night in Silverton the house was amazing and cute, everything that was provided there was great. The decor was beautiful and unique, the home felt like a home away from home. Ginger was a great host and was a great opportunity to met her. She made sure that during our stay we had everything that we needed.
Leo
2016-05-26T00:00:00Z
This is such a wonderful place to visit, I could go on and on but I will say the room is private and amazing and that the hosts are just fantastic and easy to communicate with. We got a tour and where shown how essential oils are made, and we picked up all we could afford! So good, bring extra money for the very well priced and top quality lavender products the create with love.
Brian
2016-06-23T00:00:00Z
If you're looking for a quiet weekend away, complete with scenic farmland, beautiful sunsets (on clear days), and a no hassle experience, I can't think of one reason that you would look any farther than the Haven Hill Lavender Farm Guest House. The Guest House was an incredibly charming and comfortable space for two, the level of hosting was perfect (available, but totally respective of our space), and the hosts are just great people. With the given directions, the Guest House was easy to find. Communication/scheduling was a non issue and the snacks were totally thoughtful and generous. The house binder is full of information on location attractions. Recommend without hesitation!
Lindie
2016-02-21T00:00:00Z
Tipus d'habitació
Casa/pis sencers
---
Tipus de propietat
Casa
---
Capacitat
4
---
Dormitoris
Silverton, Oregon, Estats Units
Serene end-of-the-road privacy in the heart of Oregon's wine country. Watch the sun rise over Mt. Jefferson in the Cascade Mountains and set over Bald Mt. in the Coast Range. This charming country mini cottage (200 sq. ft.) sits on 4 scenic acres.
The cottage overlooks a blueberry garden, surrounding vineyards, and pastoral farms, just 4 miles from Monmouth (Western Oregon University), 18 miles from Corvallis (Oregon State University), 20 miles from Salem (Willamette University), and just a bit over an hour's drive from the Pacific Coast beaches. Groceries, banks, restaurants, gas stations, fitness center, and laundromat are all within 5 miles. Maximum- 3 people. There is a queen bed with quality linens plus a twin hide-a-bed. A camp toilet and sink with hot water are available in the cottage. Guests also have private use of a bathroom with shower in the main house (200' away), accessed via the side door through the garage. An inside hallway door separates your bath from rest of main house so feel free to use it day or night. The kitchenette includes microwave, small refrigerator, electric teapot and coffeemaker. Basic supplies such as paper products, dishes, microwave cookware, coffee, assorted teas, and snack bars are provided. The cottage is equipped with a variety of books and board games as well as pamphlets about and maps to local attractions. There is a Bose stereo with CDs. Sorry, no TV or WiFi, however cell service is good, in case you have a hot spot on your phone. Behind the cottage next to a large parking area are a picnic table and BBQ area exclusively for your use, along with an outdoor port-a-potti. The Blueberry Garden Cottage makes a great "home base" for exploring the area.
This is a peaceful rural area. We often see small airplanes flying from Independence State Airport, 8 miles away, sometimes practicing acrobatic maneuvers in the distance. Hot air balloons float by occasionally, and pilots of ultra-lights wave at us as they cruise over the scenic surroundings. The area is popular with bicycle riders. Since we live one mile from the pavement on a gravel lane, it may be best to transport your bikes and park closer to smoother roads. For kayakers and others with their own watercraft, there are nice paddle routes on the nearby Willamette River Greenway. At different times of the year, you will be able to observe agricultural activities in the 2 adjoining vineyards and nearby Christmas tree farm. (We do not own these.) Beginning in mid-October, you can watch hand and machine harvesting of the grapes and see a helicopter pick up bundles of Christmas trees, loading them onto trucks bound for distant places. Many opportunities for wine and ale tasting are nearby. Several covered bridges are in the region. Evenings offer excellent stargazing accompanied by the soft calls of owls. Every season at Blueberry Garden Cottage brings unique experiences.
First Airbnb experience, and it was so good that I don't know how the rest will live up to this experience.
Nephtali
2017-04-03T00:00:00Z
Anita welcomed us shortly after we arrived and gave us our privacy for the rest of our stay. The cottage was just as described but also had small things that made the place more comfortable like bottled water and snacks.
Zack
2016-06-20T00:00:00Z
The Blueberry Garden Cottage was exactly as described - cozy, quaint, and relaxing. Anita clearly works hard to provide a comfortable environment for her guests - and it shows. We enjoyed the quiet, the walk around the pond, and the views of the valley from the cottage windows. Great place for a weekend break.
Laura
2016-05-23T00:00:00Z
Anita was extroadinarily welcoming when we arrived. We were gone most of the time seeing corvallis and the coast and were peacefully met with the serenity and quietude of anita's place. Highly recommended for a perfect country get away!
Sebastian
2016-10-09T00:00:00Z
This airbnb is perfect if you want to visit a beautiful and rural location. The views from the cottage are amazing and nothing south of Portland tops the 5 Oaks Ranch. I could tell Anita takes takes pride in her role as a host. The cottage is beautifully decorated and it contains everything a visitor would need. staying in the Blueberry Cottage is an experience I won't forget. Thank you, Anita!
Alfred
2016-05-28T00:00:00Z
This cottage is very cozy and comfortable, with a beautiful view and situated in the most lovely place next to a wildlife habitat. Anita was very warm and welcoming and yet also provided privacy. My stay here for the weekend was relaxing and nourishing. Highly recommend this place and hope to return! Thank you for an excellent experience and getaway!
Kathleen
2016-05-02T00:00:00Z
Anita was a gracious and thorough host. We had a very positive experience. Communication from start to end was great. We got directions in advance as gps was insufficient. She greeted us and checked back with us before we left. Would recommend to others who are in the area.
John
2016-10-03T00:00:00Z
Loved, loved, loved our time at Anita & Tom's adorable Blueberry Cottage! Perfect get away for our small family! What a BEAUTIFUL place, wonderfully cared for and decorated with love!
Roy and Cristina
2016-08-02T00:00:00Z
Tipus d'habitació
Casa/pis sencers
---
Tipus de propietat
Bungalou
---
Capacitat
3
---
Dormitoris
Monmouth, Oregon, Estats Units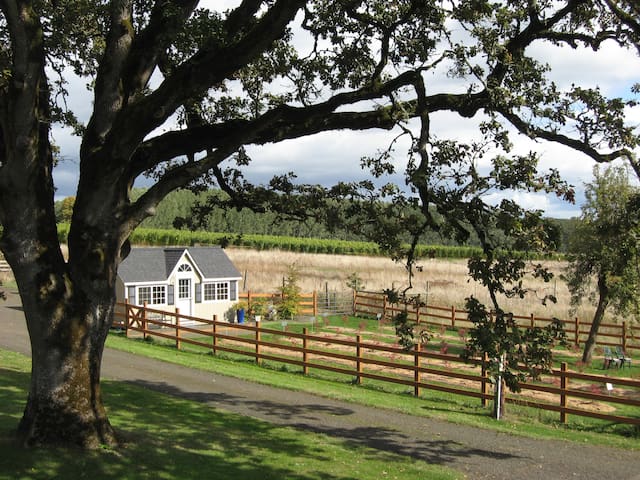 A pocos pasos de salas de cata de clase mundial y directamente por encima de punto de acceso local, Red Hills Market, nuestro loft se encuentra en el centro de todo. Decorado con una mezcla de tierra del vino rústico y elementos modernos industriales, nuestro gran estudio del estilo de la habitación, incluye una sala de estar con un sofá cama. La medición de más de 600 pies cuadrados, es bastante amplio y cómodo. Que reside por encima de Mercado de Red Hills se suma al atractivo y ofrece un sinfín de oportunidades para la diversión ... bochas, leña pizza, vino y mucho más!
Este es uno de los dos Lofts mercado disponible por encima de la Red Hills mercado. Esta unidad cuenta con un diseño de estudio de sala de gran hermosa con una cama de gran rey y una zona de estar con un sofá cama. La medición de más de 600 pies cuadrados, esta unidad es el tamaño perfecto para 2-4 personas. Nuestros lofts acogedoras están completamente amueblados y decorados con una mezcla de tierra del vino rústico y elementos modernos industriales. Ellos cuentan con todas las mismas comodidades que se esperan en un hotel de gama alta y más ... ropa de cama y toallas de cama de lujo, zona de cocina y bares modernos, baño privado y conexión a internet gratuita. Hemos prestado especial atención a la comodidad de la cama, que ofrece una lujosa cama extra grande de plumas y un marco de cama gloriosa. El sofá cama es una cama de tamaño completo, ideal para dos kiddos o un adulto. ropa de cama de lujo se suministra para que sea muy cómodo. Nuestro encargo de cocina con una gran barra de comer, una pequeña nevera, microondas, fregadero y Kuerig con café y té. Se comparte la sala de lavandería para su conveniencia, justo afuera de su puerta. Residiendo por encima del mercado Red Hills se suma al atractivo de The Lofts y ofrece un sinfín de oportunidades para el entretenimiento y la diversión. Coge un vaso de local de Pinot Noir y jugar a la petanca en la cancha de tamaño completo en la parte trasera. Recoger una copa de Joe antes de salir en sus aventuras Willamette Valley. Quedarse en casa y tener un poco de leña para pizzas en su habitación!
Los Lofts de mercado están situados en el centro del centro de Dundee. Se puede caminar a numerosas salas de degustación ... Argyle, Fox Farm Vineyard, Panther Creek, Dobbes, las manos púrpuras, Lange & Co - sólo para nombrar unos pocos. Y usted es también pasos de grandes restaurantes ... Tina, Dundee Bistro & Bar burbuja, Red Hill Provincial y más. A menos de una milla de distancia se introduce en el Dundee Hills donde estará rodeado de viñedos y es fácilmente uno de los lugares más bellos del mundo. Dundee también el hogar de rutas de senderismo y el lanzamiento de un remo para el río Willamette.
The loft was very cozy and clean, we wish we could have stayed for an entire week! Will definitely be back again!
Lina
2017-03-24T00:00:00Z
Great place, great location, great hostess!
Toke
2017-03-05T00:00:00Z
Great space!
Krystin
2017-03-25T00:00:00Z
Absolutely perfect. This is the most amazing place we have ever stayed. Every detail is perfect.
Luke & Emily
2017-02-16T00:00:00Z
Perfect.
Harrison
2017-02-18T00:00:00Z
The loft was amazing. Beautiful and perfectly located for your visit to Dundee.
Danielle
2017-02-19T00:00:00Z
Wonderful!!! Best AirBNB we have ever stayed in! Perfect location, beautiful loft, heated bathroom floors... Wow, just wow!!!
Andrea & Tres
2017-03-04T00:00:00Z
We loved the location and being right above the market with delicious food makes this a fantastic place to stay. The loft was clean and well furnished, and little touches like the black out curtains made it feel comfortable. We loved it!
Jackie
2017-03-02T00:00:00Z
Tipus d'habitació
Casa/pis sencers
---
Tipus de propietat
Pis
---
Capacitat
4
---
Dormitoris
Dundee, Oregon, Estats Units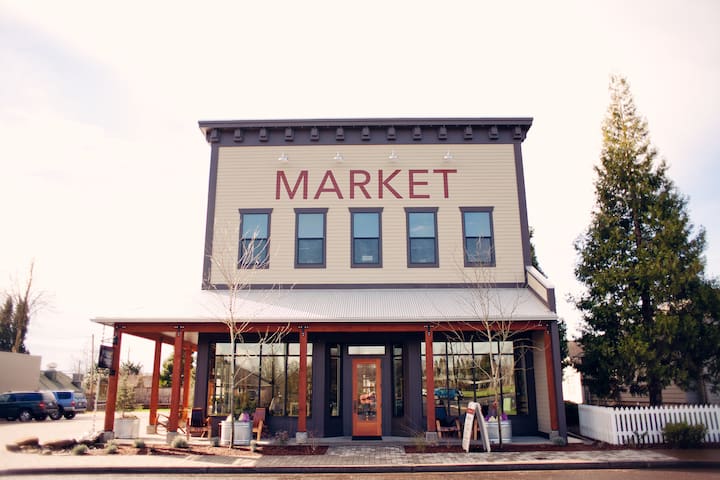 Tipus d'habitació
Casa/pis sencers
---
Tipus de propietat
Pis
---
Capacitat
6
---
Dormitoris
Aurora, Oregon, Estats Units
Willamette River - Airbnb
:
Mitjana de

4.94

estrelles sobre

5

a partir de

722

avaluacions d'hostes
1

-

18

de

Més de 300 lloguers
Introdueix les dates per veure el preu total. S'aplicaran tarifes addicionals. És possible que també s'apliquin impostos.