My place is close to stroud centre (15min walk) with its bustling art and culture "the Heavens "with its stream, Nature Reserve and walks , great views to the Severn river, . You'll love my place because of the cosiness, the views, the location, the people in our neighbourhood.
Perfect location for a visit to Stroud and surrounding countryside. Amazing views over a valley called 'The Heavens' (yes, really!!) and an easy walk into the centre of town. Lucas is a great host and very connected in the local community - when he walked me into town for the truly fantastic farmers market he introduced me to so many people, and pointed me to all the best stalls and places to shop. The accommodation is comfortable, with enough space and privacy to make it an easy home from home. Definitely recommended and will be back!! Thanks, Lucas
Emrys
2017-03-26T00:00:00Z
Perfect base for exploring the Cotswolds. Situated on a residential street in town and close to the shops, but with beautiful hillside views and close to footpaths for country walks. We'll definitely be staying here again; Luuk was a fantastic host!
Ken
2017-04-04T00:00:00Z
Tipus d'habitació
Casa/pis sencers
---
Tipus de propietat
Pis
---
Capacitat
3
---
Dormitoris
Stroud, Anglaterra, Regne Unit
Tranquil environment, 20 minutes walk from the town centre. As Stroud is fairly hilly, this is mainly uphill, for those who are daunted by such a prospect. There are also lovely walks just across the way and further afield. Beautiful views. And the walk back into town is downhill all the way.. There are various good walks locally in the Cotswolds. Beautiful views of the local environment from the garden out front Non-smoking, Alcohol free. This is a real haven and retreat from a busy world
The environment is quiet and attractive. It is a small apartment, but spacious. Breakfast is organic, special requests considered
There is a wonderful view towards the cemetery and The Heavens, beautiful sunsets and lovely walks can be taken there
It was very lovely staying with Sara-Lea - a nice balance between chatting and feeling welcome and also space to be alone and feeling respected in that. Very clean and pleasant. Also lovely to have a tree just outside the bedroom window, to hear the birds in the morning and a beautiful view as you leave the building.
Hazel
2016-03-16T00:00:00Z
This room is located in a lovely part of Stroud. Sara-Lee is a lovely host and was thankfully flexible with my arrival time. The house is clean and I was served a delicious wholesome breakfast each morning.
Heidi
2015-06-15T00:00:00Z
Sara-Lea is just a lovely person and the perfect host, who made me feel at ease immediately in her simple but beautifully floral home. Her breakfasts are a delight, and full of goodness. This is a very special place. Thank you again. John
John
2016-06-16T00:00:00Z
Great stay with Sara lea. Lovely quiet room and lovely cup of coffee and toast in the morning. Wish I had stayed longer to explore the beautiful countryside.
daniel
2016-09-04T00:00:00Z
Sara-Lea has a lovely home and went out of her way to make me feel welcome. I would definitely recommend staying here.
Dan
2015-08-24T00:00:00Z
Sara-Lea very helpfully called me a taxi as I was running late for a party and even delayed the taxi for me. Her house is clean, calm and comfortable and she is a gracious and welcoming host. Shame I couldn't stay longer!
Barbara
2015-11-16T00:00:00Z
Sara - Lea made me very welcome. The mattress was very comfortable and the organic breakfast very health and tasty. It was a very peaceful house and location. Thanks for my stay.
Ray
2016-04-12T00:00:00Z
Thanks once again.
Marcus
2015-01-08T00:00:00Z
Tipus d'habitació
Habitació privada
---
Tipus de propietat
Pis
---
Capacitat
1
---
Dormitoris
Stroud, Gloucestershire, Regne Unit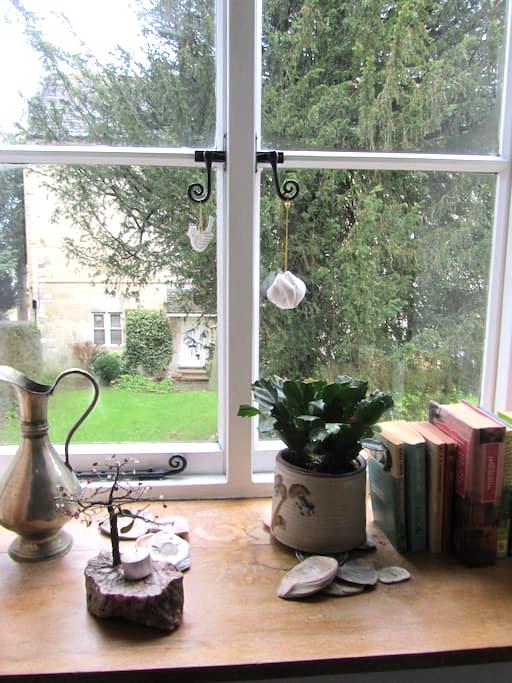 Lovely new flat by a pretty stream in the village of Stroud. Not far to Bristol and Wales. An hour and a half on frequent trains to London.
There is secure private parking with a code for a barrier. There is a large HD smart tv.. hi fi speakers and a ps3 as well as super fast wifi. There are all the facilities to do some good home cooking. There is a co op store that opens late just nearby....2 minute walk. There are lovely pubs with craft ales and good food in close proximity. You can have a perfect relaxing holiday break in my home in the quiet rural atmosphere.
There are lovely walks through the surrounding valleys. Cirencester, Gloucester and Cheltenham are all worth a visit.
We had a lovely stay at Eddie's house, with cold beer in the fridge on arrival, and excellent communication throughout. Centrally located to Stroud, with heaps of walks in the vicinity.
Simon
2016-05-28T00:00:00Z
Bon accueil avec documentation touristique et accès internet
Husson
2016-07-31T00:00:00Z
Nice clean flat
Alex
2016-06-25T00:00:00Z
Sean was able to provide us with accommodation at short term notice after our plane was cancelled. His apartment was well equipped and comfortable within walking distance of the town centre. Stroud is a beautiful town within an easy drive of many beautiful Cotswold towns. Sean was easy to contact and key collection went smoothly.
Karen
2016-06-27T00:00:00Z
The whole house smelt of cigarette smoke. There was ash on the dining room table, nothing was clean and we had to do a load of dishes before we cooked anything in the pots and pans, there was something rotting in the fridge and on top of that there was clothes and shoes and empty liquor bottles all over the house. We booked for 2 nights but left after 1 and found somewhere else despite having already paid. The guy who met us said he needed to give us the key, then said he was gonna be late and that the key was in the house already, and then he met us and it didnt look like the guy from the picture. Not sure if the bedding had been changed, booked for 3 and only 2 pillows and no sheet for second bed, no towels. Hard to find the place following directions and numbers as well. But the shower had good pressure despite yellow stains on the curtains, breakfast was laid out and good selection of dvds!
Jamie
2016-05-12T00:00:00Z
My friend and I stayed at Edmund's for nine days and it was a very pleasant experience. When we arrived we had a little trouble finding the place, but Eddie answered my call right away and pointed us in the right direction. He was very communicative and helpful at all times during our stay. The house was clean and full of natural light. We had plenty of clean linens and towels and the shower had fantastic water pressure. A huge plus for me was also the private parking behind the complex. We could park our car and then walk to town every day. The center was only a few minutes walk so we rarely even needed to drive. Eddie's place was lovely and priced very well for how much we got! I would highly recommend this place and would stay again if visiting Stroud in the future.
Kyla
2016-05-26T00:00:00Z
The flat was quite reasonably sized and was extremely comfortable. The kitchen was clean and stocked with everything needed to cook and clean. Bed was comfortable and bathroom was tidy. Also has carparking around the back of the building. Would absolutely stay here again if I were in the area again and can't recommend this place enough.
Josh
2016-06-19T00:00:00Z
thanks for the stay
Jasmin
2016-05-09T00:00:00Z
Tipus d'habitació
Casa/pis sencers
---
Tipus de propietat
Pis
---
Capacitat
4
---
Dormitoris
Stroud, Regne Unit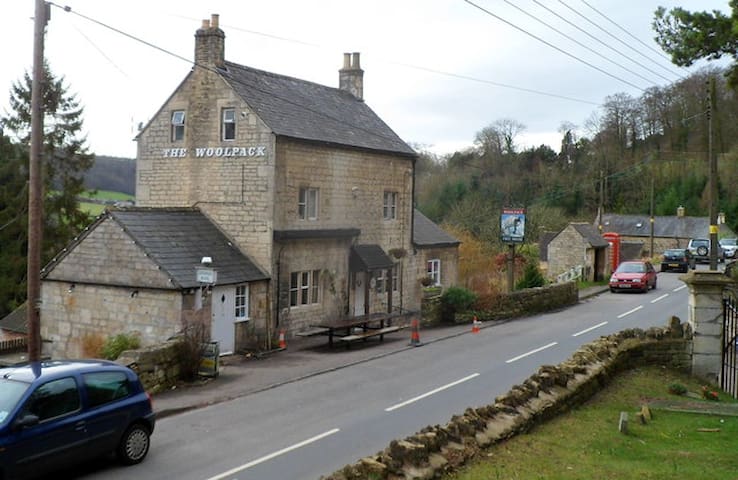 Our home is in midst of Rodborough Common (National Trust), a rural hill setting "Area of Outstanding Natural Beauty" above historical Stroud. We offer a spacious self-contained apartment with facilities & flexibility to make the most of your stay.
Spacious, renovated and private. The apartment has it's own entrance from a decked terrace overlooking the back garden. It is self-contained, comprising of a bedroom with double bed and sofa-bed, bathroom/wc and kitchen/diner. Mid-week the flat is a nursery business so has some toys in a corner, with highchair and cot available if required. We provide clean linen and towels, along with tea/coffee essentials. We can also provide a continental breakfast by arrangement, or you can eat out at local gourmet restaurant pubs and cafes, or cook your own meals. You have the flexibility and facilities to come and go as you please to make the most of your stay.
Cotswold Brow is set in the midst of Rodborough and Minchinhampton Commons managed by the National Trust and designated as an "Area of Outstanding Natural Beauty" by Natural England on behalf of the United Kingdom government. There's more information and some great photos at this link: nationaltrust uk website /minchinhampton-and-rodborough-commons/ Local activities include: walking, historic sightseeing, art and crafts, markets, fairs, festivals. Sporting facilities include: golf, cycling, horse riding, gliding, kites, sailing, archery, tennis, badminton, squash and swimming (both public indoor and outdoor pools, as well as our private outdoor swimming pool).
Lovely property and our room was perfect - very clean! We were made to feel very welcome but left to get on with our stay which was great for us as we were at a wedding all weekend. Would definitely recommend.
Francesca
2015-07-13T00:00:00Z
Lovely hosts and lovely home! We were warmly welcome and felt very much at home from the beginning. The location is great, the local walks that Ludo recommended breathtakingly beautiful and the room fit for purpose. An additional mirror outside the bathroom would have been great for a group larger than 1 person. I would not hesitate to recommend the Cotwolds Retreat Rodborough Common to future guests!
Maggie
2015-09-01T00:00:00Z
My mum and sister stayed here for a weekend (it was a birthday treat) and they absolutely loved it. The place is gorgeous and easy for access to all sorts of things. Ludo and Katy made the booking and checking in etc. process simple and were great to deal with.
Rowena
2016-08-08T00:00:00Z
Nice place nestled in the hills, great views and walks nearby. Looks a bit smaller than on the pictures though.
Elias
2016-10-30T00:00:00Z
We stayed here over Christmas, and this was our first time using AirBnb. We really enjoyed the place - it was perfectly sized for us, albeit a bit cold (due to the weather). However Ludo provided us with an extra heater upon request. They are wonderful hosts and we were treated with some home made Christmas cakes as well!! The only downside was that the wifi wasn't working during our stay. I had planned to do some office work over that time which I couldn't complete, but otherwise as well I think wifi is important these days. I am sure it was a technical issue which they will get fixed soon and we will visit them again over summers :)
Charchit
2014-12-28T00:00:00Z
It was a pleasure to meet Ludo and Katy! Their house is very beautiful and the apartment is perfect for 2 people, with a charming terrace. The countryside around the house is peaceful and wonderful. We were lucky with the weather and happy to use the swimming pool every day.
Cécile
2014-07-23T00:00:00Z
Cute place in a gorgeous setting. Clean, spacious and Ludo made us feel very welcome. Only downside was that it was quite cold inside. However Ludo provided us with an additional heater when we asked. I can imagine this place is perfect in spring/summer when the balcony and pool can be enjoyed.
Joanne
2016-02-01T00:00:00Z
A lovely cottage with amazing view of the garden and private terrace. Located in a good spot for walks and local pub. Easy to organise with Ludo and Katy. Would recommend!
Nicola
2016-06-27T00:00:00Z
Tipus d'habitació
Casa/pis sencers
---
Tipus de propietat
Pis
---
Capacitat
4
---
Dormitoris
Stroud, Gloucestershire, Regne Unit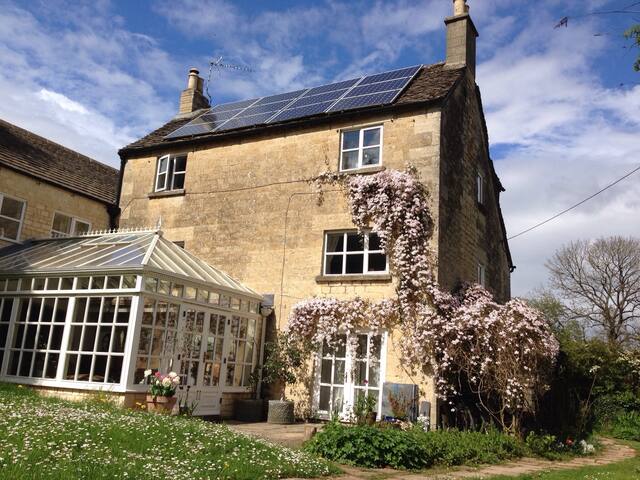 Hay Barn apartment is fully functioning but not fully finished as we wait for a major refit next winter. Still attached to the old hay barn - a double bedroom, en-suite shower, a kitchen living room with gas range, fridge and view of Slad valley.
Farm holiday - Stroud Slad Farm is a working organic farm with beef cows, sheep, it's own woodland, space for outdoor fires
Set in the beautiful Slad valley, close the Cotswold way and the Woolpack pub in Slad
Lovely little apartment in some stunning countryside. The place is beautifully natural and simple in it's style (so expect the odd well behaved spider) but everything you need for your stay is there. Lovely host Paul made me feel very welcome and I enjoyed my few days there.
Rebecca
2015-10-25T00:00:00Z
Of You want 4 stars luxury this is not your place to be. If you want the unusual, the quiet, beautiful woodlands next door and lovely people to welcome you, then Paul and Sarah's barn apartment is a unique place to go to.
abel
2015-10-13T00:00:00Z
The apartment at Slad was more than it promised, although 'unfinished' had a rustic charm and was very cosy. One of the reviews I read said that the photo's did not do it justice, and, I would agree. The bed is extremely comfortable, the shower is great, the view from the kitchen is amazing. I felt extremely welcomed, cared for and comfortable. There is everything you need. Unfortunately I was working and did not get to experience the wonderful countryside but what I did see made me want to come back. Paul was extremely friendly and I know that I could have asked for anything that I needed.
Garry
2015-10-01T00:00:00Z
Lovely apartment in a really beautiful location, great views down the valley from the kitchen window. Everything you could want in the flat with a good cooker and lots of kitchen utensils. The Woolpack in Slad also does great food, we walked there from the farm a few times and it only takes 10-15 minutes but its probably handy to take a torch with you as the lanes are dark if you are walking along them at night. I can really recommend the Laurie Lee Wildlife Walk, which is a circular walk so you can join it at any point on the walk. One of the points is only 5 minutes walk from Stroud Slad Farm.
kathryn
2016-09-17T00:00:00Z
The barn was everything we needed for a weekend exploring Slad Valley and some other locations in the Cotswolds. The photos don't do it justice - it is cosy, warm, spacious and has all the amenities you will need. It was lovely to wake up to the rolling fields of Slad Valley, and the local pub is just a quick walk down the road. Paul was extremely welcoming, and we would certainly come back again! Thank you Paul!
Katrina
2016-08-21T00:00:00Z
My stay at the Slad Farm hay barn was great! Paul and Sarah were very hospitable and the spot was comfortable. I was only there for a short visit but I'd love to go back to see more of the farm and chat with them more.
levi
2015-07-03T00:00:00Z
This is a very busy organic farm, but despite this the hosts did what we asked straight away, such as put up safety rails on the stairs for the children that we were with in their yurt nearby. This is a beautiful location, but very near the lovely town of Stroud for strolling and shopping. We also bought some of their amazing beef, and slow cooked it in the flat for one of our meals. Because more than two of us were cooking and eating in the flat the host let us use their spare catering fridge in the barn beneath the flat, which was really helpful.
Gill
2016-08-28T00:00:00Z
Located in the beautiful cotswolds. On the way to Stroud we found the most lovely meadows to walk through. The appartment is well situated for walks in the area and visiting pitoresque villages. The farm itself has horses and cows, and a beautiful vegetable garden. The views are great. The appartment is located in a still to be renovated hay barn. The outside of the barn and the entry itself leave a lot to the imagination, but the appartment itself is ok. It has an open kitchen, dinner table and a small two seater bench. In a semi open separate room is a double bed, which was cosy (short and narrow). The appartment itself is also work in progress at the moment, but it didn't disturb us. On the positive side, the appartment is quite remote from other houses, which is great if you have a one year old that likes to make noise. We liked a lot the fireplace outside where we could make a camp fire and enjoy the evening. All in all our stay was good and we enjoyed our time here.
Maarten
2015-07-15T00:00:00Z
Tipus d'habitació
Casa/pis sencers
---
Tipus de propietat
Pis
---
Capacitat
2
---
Dormitoris
Stroud, Gloucestershire, Regne Unit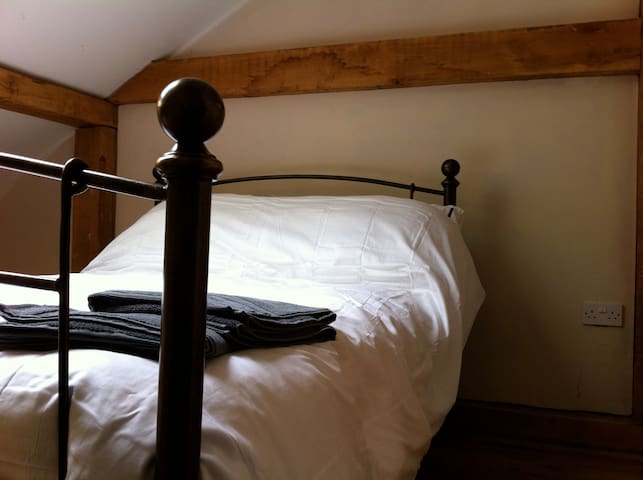 My Cotswold apartment is close to parks, has great views and a large communal garden and it's own garden. Less than 15 mins walking distance of the beautiful market town of Stroud with it's winding streets, independent shops and farmers market. A converted 18th century detached manor house, my 2 floored apartment has stone mullioned windows and high ceilings but a lovely cosy feel. My place is good for couples, business travellers, families (with kids), big groups, and furry friends.
A unique, spacious apartment in a converted manor house on the outskirts of the Cotswold market town of Stroud, with 2 pubs virtually on the doorstep and beautiful views - it's the perfect place for a relaxing break. 2 free parking spaces come with the apartment.
Lovely independent restaurants, pubs and boutiques locally. Close to Slad the birthplace of Laurie Lee, an area of outstanding natural beauty.
Tipus d'habitació
Casa/pis sencers
---
Tipus de propietat
Pis
---
Capacitat
8
---
Dormitoris
Stroud, Anglaterra, Regne Unit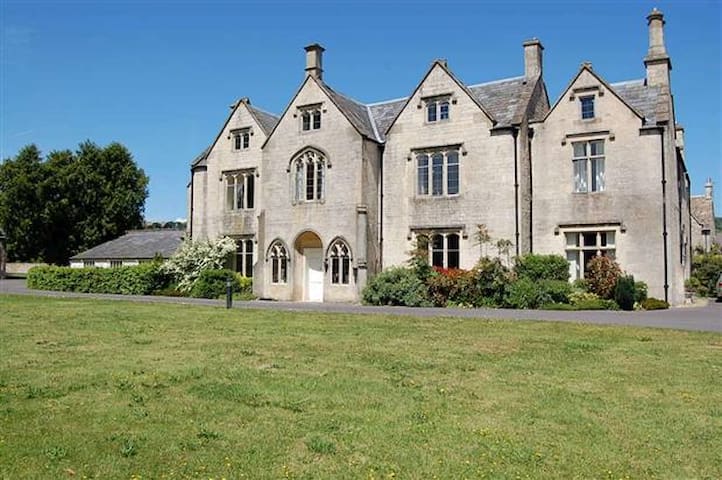 Light and airy 2nd floor maisonette very close to the town centre, rail and bus stations. Two bedrooms with larger than double beds.. and a sofabed Sitting room, kitchen and bathroom. Travel cot, high chair and toys. Welcome pack and fresh flowers. Great rate for longer stays. NB please see 'guest access' if you're stay on a Tuesday night..
Light and airy 2nd floor maisonette very close to the town centre, shops, restaurants, rail and bus stations and the park. Two good size bedrooms (master bedroom with superking bed the other is a day bed generally converted to a large double unless a single is asked for)... and a sofabed can be converted into a bed in the sitting room if needed. Open plan sitting room and kitchen, and bathroom next door. There are loads of DVDs in the flat to watch, and for children lots of toys, and there's a high chair, changing mat, travel cot and some slings if you don't want to bring a push chair. The flat is minutes from the town centre and train/bus stations. Perfect for quiet folk who would like to be in the midst of town and have their own 'pad' to stay in. You'll be shown round the flat either by the owner, David, or Natasha who lives a few doors away. The accommodation is on the 2nd and 3rd floors of a mid terrace large Victorian house. Whilst the flat is, we think, lovely - but definitely not perfect - the entrance hallway is a shared space with other tenants and its quite 'basic'. The flat has a sunny sitting room (with comfortable sofabed if you need a 5th person staying) and widescreen TV with wifi. The kitchen is 'open plan' off this room. The bathroom (with bath, electric shower and basin) is next door. The bedroom on this floor has views over the park, and is either a comfortable single day bed for a child or is generally converted into a double (advisable for an adult or a couple - please specify if you want the day bed, or we'll make up the double). Upstairs is the main bedroom; a comfortable superking bed in a beautiful large light open plan attic room. Please note.. we price the flat for 2 people sharing the attic bed. If you are not a couple and want separate rooms please book for an extra person ie we ask that you book for 3 people so the 2nd bedroom can be made ready for you. This is also the case re the sofa bed and double (ie friends not wanting to share a bed) To be transparent about pricing, airbandb set 'smart' pricing which varies per day/month, we set the lower and upper limit only. We charge a one off cleaning fee per booking. Our weekly/monthly rates are greatly reduced to take into consideration Wednesday mornings 9.50-2.50, Natasha needs to use the 2nd bedroom for her psychotherapy/ neurofeedback practice (and the flat to be empty/quiet). You will have a 'welcome pack' of a few staples and please feel free to use the kitchen. There is a co-op behind the house and there are many shops and restaurants in the town centre. There are 3 supermarkets within 5 minutes drive. Parking for one car is behind the terrace (a 2-3 minute walk/drive, along an unmade utility track) or you can buy visitors permits through the host at £2 a day(parking not often easy out front as more demand than supply). Other parking on street is a few minutes walk. The train station is a 5 minute walk, the bus station even less. Stroud is a lovely town, we thinks its got a magic all of its own. Its definitely not beautiful but full of interesting people, shops and cafes, and the farmers market on a Saturday morning is not to be missed! You are minutes from the cinema, library, doctors, park, church, shops... The countryside nearby is beautiful and the Cotswold Way is a draw for many walkers.. We hope you'll come and stay and make yourselves at home. Natasha lives 4 doors away, you're very welcome to come and say hello during your stay.. and she can help with any issues.
Great alternative interesting town, in our experience generally people here are kind, friendly and go out of their way to help but like everywhere there are all sorts of folk .. hope you'll enjoy it as much as we do!
Natasha was very welcoming. She allowed us to check in early. Her apartment was clean, warm and had everything we needed. It was also within walking distance to to centre of town where we could go to restaurants and shops
Tracie
2017-04-01T00:00:00Z
We had a great stay in Stroud. Natasha made us feel very comfortable and welcome. When we arrived later than our schedules meeting time, she arranged for us to get keys on our own. We were traveling with small children and it was late evening. She had turned down beds for us and made up the sofa bed, and arranged for a copy for the baby. The beds were super comfy, and the American king bed was a nice reminder of home! Also, even though it had a "lived in" feel, it was clean and tidy, free of clutter and private belongings, which was appreciated. The children especially enjoyed the space and the extra touch of stuffed animals for cuddling. Thank you!
Kam
2014-10-30T00:00:00Z
Natasha wasn't in but David was a really good host. Lovely flat, everything we needed and more. Highly recommended.
David
2015-07-27T00:00:00Z
We enjoyed our stay at Natasha and David's cozy apartment in Stroud. Natasha and David were very helpful and made the check-in process convenient and easy. The apartment was clean and well appointed. We would definitely stay again if we were in the area.
Stuart and Lisa
2016-06-13T00:00:00Z
Natasha was a great host, very friendly and took into account all of our requirements. Her maisonette was absolutely spotless, equipped with all the necessary items. We particular loved the bedroom in the attic, the decor made it feel so homey. Overall we had a fabulous time and would definitely recommend this to anyone considering a weekend break to Cotswold.
Mike
2016-09-18T00:00:00Z
Our stay in Stroud was just about perfect. Natasha's flat was bigger and better than we expected. We took full advantage of the fully equiped kitchen, and we even had guests stay for a night in the second bedroom. It was very centrally located, minutes to the market and shops. There was a great "Chippie" a block away. We had easy access to the trains and buses, to the town, and to lots of walking. We would not only go back, we could live there. Thanks Natasha.
Gary
2014-07-04T00:00:00Z
a very pleasant stay at Natasha's flat! everything is so perfect and comfy.just like home!The decorations are tasty and more lovely than pictures on airb&b! Natasha is very considerate and always welcome. She is very nice and always ready to answer questions from me.also she prepared fresh food for our breakfast.flat is very clean and comfy.A very good choice for visitors who wants to explore Stroud .would definitely choose again!recommended! 公寓非常干净,整洁,Natasha 非常热心,房间装修雅致,性价比超高!
Huiqin
2015-09-20T00:00:00Z
The reservation was canceled 13 days before arrival. This is an automated posting.
Naila
2015-04-08T00:00:00Z
Tipus d'habitació
Casa/pis sencers
---
Tipus de propietat
Pis
---
Capacitat
5
---
Dormitoris
Stroud, Gloucestershire, Regne Unit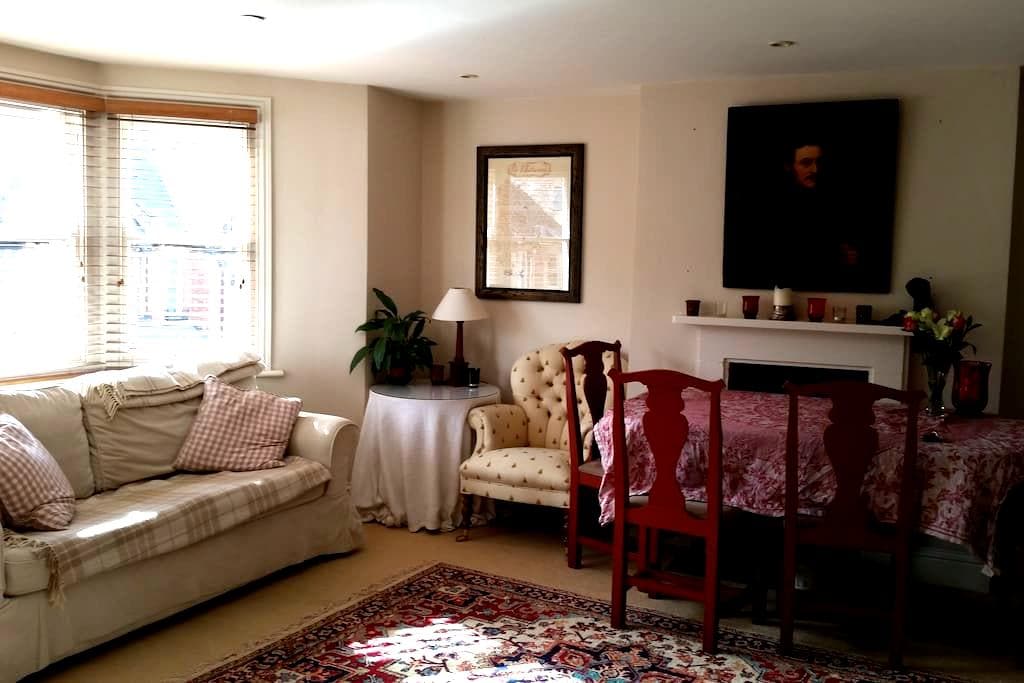 My place is close to the city centre, art and culture, restaurants and dining, and great views. You'll love my place because of the comfy bed. My place is good for couples and solo adventurers.
The apartment is finished to a high standard, A lovely light space with fantastic comfortable kingsize bed and wonderful views from the rear garden.
A wonderful quiet location with access to to town by foot in 5 minutes and countryside walks in close reach. Stroud town has many nice cafes, restuarants, artistic shops and a cinema. UK's best farmers market on Saturday morning. Waitrose supermarket 6 minutes walk. Bath is 40 minutes by car, Cirencester 15 minutes by car, Cheltenham 25 minutes by car, Bibury 45 minutes by car
The flat is a fantastic, quiet, self-contained place. Very clean and comfortable. Short walk into the town centre. Michael was easy to contact and very responsive. I would definitely like to stay here again if I come back to Stroud!
Scott
2016-12-16T00:00:00Z
A great spot to stay! It is an easy walk to the main shopping area. Flat is very comfortable, clean and warm with everything you need. Michael and Pauline were very helpful and we enjoyed a lovely morning tea with them.
Helen
2017-03-07T00:00:00Z
Quaint location. The accommodation is an annex to his property. Self contained and fantastically clean. Michael provides suggested walks, fruit, milk, tea/coffee, shampoo and shower gel. Big and comfortable bed. We would stay again. Additionally, Michael was patient as we ended up arriving later than planned.
Tamsin
2016-10-23T00:00:00Z
Michael and Pauline were and are extremely helpful, the annex was compact, warm and extremely comfortable. It has all you need for a stay such as kitchen equipment, a very cosy bedroom and smart bathroom. Ideal for me! I will be back! Jay
Jay
2016-11-15T00:00:00Z
I've stayed at Michael's a few times now and I've found it to be very pleasant.
Kevin
2017-03-02T00:00:00Z
Warm welcome Great views Everything you need
RICHARD
2016-12-11T00:00:00Z
Michael and Paulina were great host. Enjoyed staying in their apartment.
ani
2017-02-24T00:00:00Z
A great little place, suitable for couple wanting to explore Stroud and the Cotswolds, or just a quiet weekend
Charles
2017-01-15T00:00:00Z
Tipus d'habitació
Casa/pis sencers
---
Tipus de propietat
Pis
---
Capacitat
2
---
Dormitoris
Stroud, Anglaterra, Regne Unit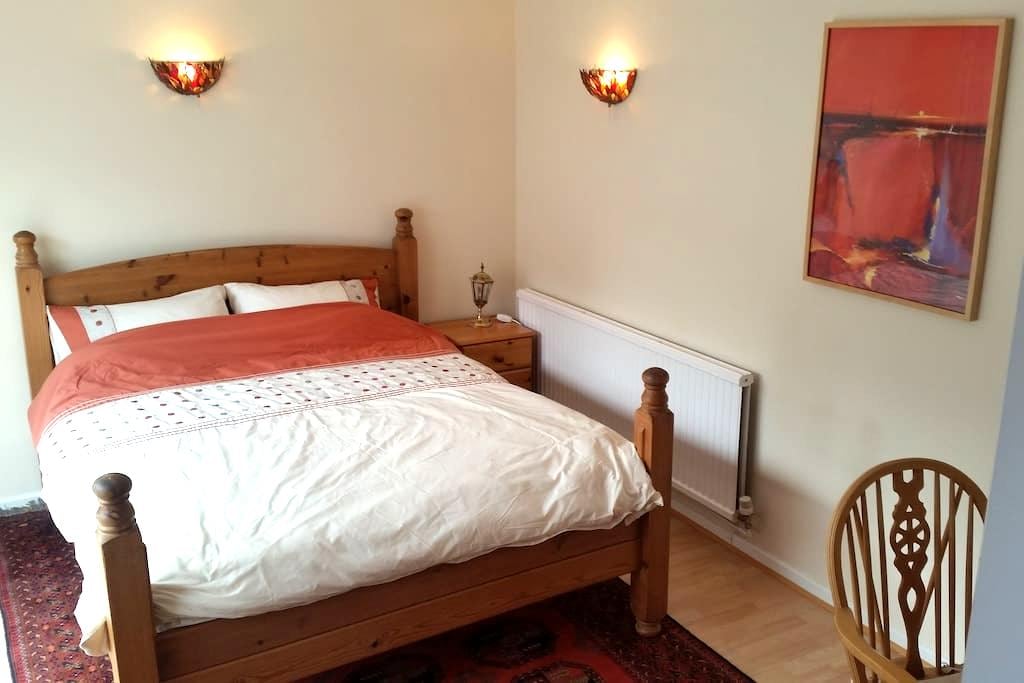 Enjoy Stroud easily from this central location. Within a stone's throw away you'll find lovely cafes, a good wholefood shop, convenient bus/train routes, a great Saturday farmers market and good access to the countryside.
The host canceled this reservation 3 days before arrival. This is an automated posting.
Lucy
2016-04-26T00:00:00Z
Stefanie was really welcoming, despite me being late due to bank holiday traffic! Place was exactly as described and a nice escape. Location as great within walking distance of the train station and town centre.
Emily
2016-05-31T00:00:00Z
Tipus d'habitació
Casa/pis sencers
---
Tipus de propietat
Pis
---
Capacitat
4
---
Dormitoris
Stroud, Regne Unit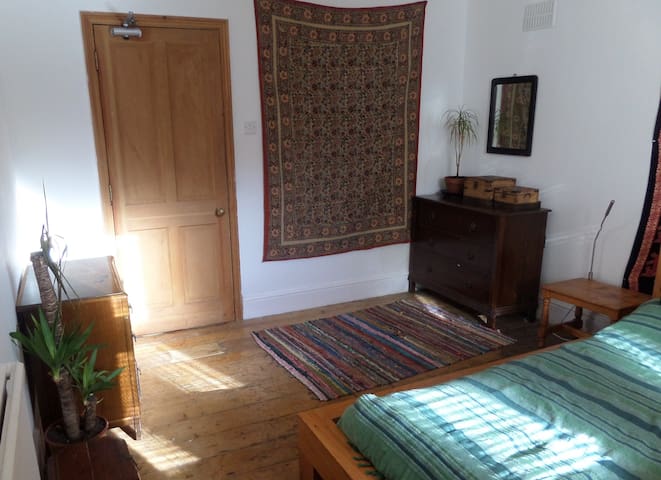 Recently renovated private B&B apartment at The Imperial Hotel, Stroud. Sleeps up to 9 persons. 0 min walk to town centre. Opposite to Stroud Train Station. 1rst bedroom:1 DBL bed+1 SGL bed, 2nd bedroom:1 DBL bed+2 SGL beds, 3rd bedroom: 1 DBL bed.
The Imperial Hotel is located at the centre of Stroud adjacent to the Railway Station with a direct connection to major cities making the Imperial a perfect place to visit some of the southwest's beautiful country sides and towns. It blends the original Coaching Inn character and period features dating back 200 years with modern comforts and an authentic Thai cuisine menu.
We had a great stay in Stroud. The flat is huge, a massive 3 bedroom area with a dining area and a living area. It was very clean and suited us down to the ground. Upon arrival there a slight delay in getting us to the flat but our hosts were very helpful & once we were settled it was the perfect base right in the center of town. Would recommend if someone wants to stay in Stroud.
Clara
2016-10-23T00:00:00Z
Very handy location. Great communication prior to the visit. The flat was perfect for our needs. It was clean and comfortable. Many thanks
Declan
2017-03-18T00:00:00Z
Perfect location in the centre of Stroud. Rooms large and clean.
Danny
2016-09-19T00:00:00Z
Tipus d'habitació
Casa/pis sencers
---
Tipus de propietat
Pis
---
Capacitat
9
---
Dormitoris
Stroud, Regne Unit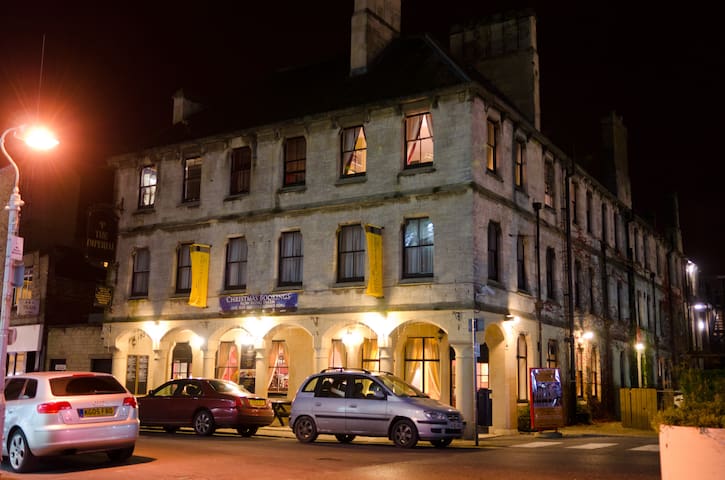 Wonderful penthouse with breathtaking views of the Cotswolds. A stone's throw away from Stroud train station, less than 2 hours from London Paddington. Its situated next to a pay and display car park which charges £2.50 a day (free on a Sunday)
This was a great stay at Stroud. Apartment was spacious, very clean and with amazing views. The staff looking after the place were friendly and flexible. My family totally enjoyed it.
Zydrune
2016-07-11T00:00:00Z
We had a fantastic stay here over the long weekend, the place is amazing, really spacious and well laid out. The six of us were very comfortable, and the balcony was lovely in the evening! It's a great building, really convenient, and the apartment was nicely kitted out, couldn't have asked for more in terms of what was provided. I felt very welcome when I went to get the keys, it was easy to arrange everything and worked out really well. Thank you!!
Simone
2016-05-31T00:00:00Z
Phenomenal experience through and through. Don't let "Cheapside" deter you. Amazing top story views and extremely convenient from train station (right across the street). Michael and gang were also very accommodating. Would stay here again in a heartbeat.
Reed
2016-07-04T00:00:00Z
Fantastic clean penthouse right by the station, Mark was fantastic arranging collection of keys and made life very easy, i would thoroughly recommend it and will he coming back next year hopefully!
Stephen
2016-08-08T00:00:00Z
This is a lovely penthouse apartment in the very centre of Stroud. It is furnished to a very high standard, and feels like a 5 star hotel. All bedding, pillows, sofa's etc feel super-luxury, and the apartment was scrupulously clean and tidy. The view over Stroud could not be better and could not be experienced from anywhere else. Very handy for the rail station, and right next to a car park which is a reasonable £2.50 per-day. I can highly recommend this apartment to anyone visiting the lovely Cotswold town of Stroud.
ian
2016-06-03T00:00:00Z
The place was sparkling clean and the helpers were amazing. Really enjoyed staying with the beds really comfy and the views that were amazing.
Pranav
2016-03-28T00:00:00Z
Michael and his caretakers were very welcoming and helpful, and were very responsive when I had any questions about the apartment. The place was in great shape, with new appliances and nice furniture, and had beautiful views and a very convenient location right next to the train station. I'd definitely stay again!
David
2016-02-14T00:00:00Z
A fantastic penthouse apartment with amazing panoramic views over Stroud. Hosts were very helpful and easy to communicate with. The beds are super comfy and it was so warm in the depths of winter as we came from summer in NZ.
Jane
2017-01-07T00:00:00Z
Tipus d'habitació
Casa/pis sencers
---
Tipus de propietat
Pis
---
Capacitat
6
---
Dormitoris
Stroud, Regne Unit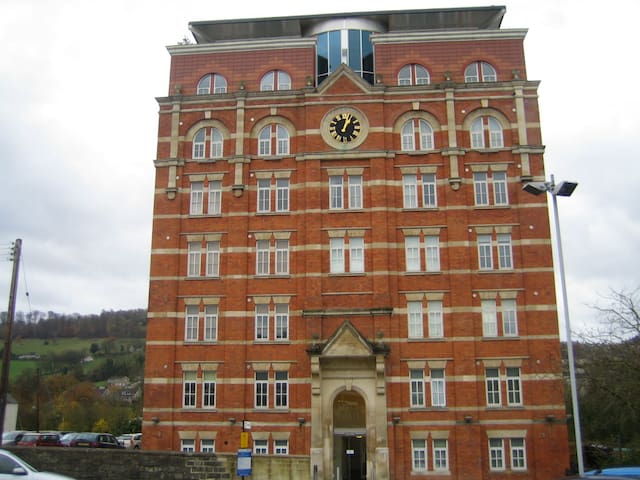 Spacious and bright 3 double bedroom apartment with exposed brick and beams is perfect for a family stay in this beautiful cotswold town. It has a large open plan living space with mezzanines and 2 terraces with exquisite rooftop views. Currently our family home we are hoping to rent out during our time away. The house has wooden floors throughout. It really is a great space, bright airy and perfect for gatherings for friends and family.
Large open plan duplex apartment. This is a 3 double bedroom apartment although one of them is a child's room with cot, which we are more than happy to make up for families if required. There is a large room with single bunks beds and there is also a futon mattress available on the mezzanine which can sleep 2 extra if required. So we can accommodate up to 8 people plus a baby. The property has two balconies at either side of the top floor which have breathtaking views over the roof tops at the start of the Slad valley, one balcony has the morning sun the other the evening. Perfect for dinner and drinks on warm nights.
Stroud is a lovely town in the Cotswolds with a busy farmers market on a Saturday. Beautiful countryside on the doorstep, just 2 km down the road from Laurie Lee's slad valley and Woolpack Inn.
We had a very good stay at Fleur's. Everything was as he said and she tried to make us everything confortable and nice. Thank you and thanks too to her sister! We will recommend this place to everyone!
Laura
2016-09-24T00:00:00Z
This property was just gorgeous, it was massive, and very interesting custom design, with lots of cozy areas to sit and relax, which was just as well as we had pretty rubbish weather while we were there. The projector let us watch Netflix/YouTube on a giant screen from the super comfy sofa area which was great for the evenings. The property was easy to find, had a private parking space, and was located in a lovely well-to-do area, with a supermarket nearby, some decent restaurants, and access to the nearby Cotswolds. The hosts were on holiday but in spite of that were very prompt at responding to emails, gave us tons of useful information, and made sure that a family member let us in and show us around on the first day. Really great property and we had a lovely time, thanks very much. Simon & Matt
Simon
2016-10-02T00:00:00Z
Tipus d'habitació
Casa/pis sencers
---
Tipus de propietat
Pis
---
Capacitat
8
---
Dormitoris
Stroud, Regne Unit
Immerse yourself in 420 acres of natural outstanding beauty-within a short walking distance from the Cotswolds Way. This self contained gem is light & airy, has luxury cotton sheets, a well equipped kitchen & a powerful shower. It sits on the edge of Woodchester Park -a 420 acre SECRET landscaped valley, inc woodlands, lakes & a gothic mansion. Relax further during your stay & treat yourself to an aromatherapy massage/Reiki/crystal treatment in our beautiful healing & wellbeing centre next door.
We have put our heart and soul into creating a uniquely beautiful, uplifting and very special place for you to truly unwind and connect. The studio is filled with light, completely detached, quiet, peaceful, south facing, with views embracing the valley. We have furnished it to a very high standard, with luxury cotton sheets, luxury blankets and gorgeous furniture and fittings. There is even a built in dishwasher and washing machine! Our wellbeing centre next door offers exquisite treatments, such as: Aromatherapy Massage, Reiki, Crystal Healing, Indian Head Massage, Miracle Meditation Circles, Transformational circles, Chakra Cleanse, Self Mastery & Self-Healing courses, The Art of Feng Shui & creating dynamic radiant space, Self Transformation, Manifesting Abundance Prosperity & Success. This is a very special place where wonderful things happen!
The Cotswolds: If you're looking for somewhere with a surprise round every corner then look no further than the beautiful Cotswolds. Famous for quintessentially English market towns and villages built from honey-coloured stone, the Cotswolds are a range of gently rolling hills and the largest Area of Outstanding Natural Beauty in England and Wales making them a perfect base for keen walkers and cyclists. Escape the high street and lose yourself in village lanes full to bursting with quirky and independent shops, restaurants and farmers markets or soak up the amazing atmosphere of one of our many festivals and events. You'll find some of the world's most famous – and beautiful gardens in the Cotswolds, as well as wildlife parks, castles and stately homes and some of the finest historic buildings and churches in the country. Don't be put off by our lack of coastline either! We have 40 miles of lakes in the Cotswold Water Park and numerous gently winding streams, canals and waterways criss-crossing the picturesque towns and villages. On the door step: WOODCHESTER PARK - the secret valley: Nestled in the Cotswolds, the secluded valley of Woodchester Park is home to the remains of an 18th- and 19th-century landscape park, a Victorian mansion, a chain of five lakes fringed by woodland and pasture, and an abundance of wildlife.The 19th Century Victorian Gothic Masterpiece was abandoned in mid-construction in 1873. Hidden in a secluded Cotswold valley, it is untouched by time and the modern world. This Grade 1 Listed Building has been saved from dereliction, but will never be completed. Visitors walk through an extraordinary architectural exhibit in which the secrets of the medieval Gothic builders and masons are laid bare. The carvings in Woodchester Mansion are among the finest of their kind in the world. 3 mins drive / 30 mins walk: NAILSWORTH: The artistic, market town of Nailsworth is nestled in a wooded valley in the south Cotswolds. Nailsworth is renowned for its selection of award-winning restaurants, pubs and cafes. Eating out in Nailsworth means you are spoilt for choice. Hobbs House Bakery is famous for being owned by the Fabulous Baker Brothers – Tom and Henry Herbert – and was featured on their TV show. William's Food Hall has helped turn Nailsworth into a foodie haven. It draws celebrities and foodies through its doors to dine on fresh seafood and local produce. 5 mins drive: MINCHINHAMPTON The delightful, small market town of Minchinhampton sits on the edge of Minchinhampton Common. It's made up of pretty stone cottages, many dating back to the 17th century and medieval wool trade. There is a weekly country market and a good choice of cafes. Minchinhampton was chosen as a scenic location for the recent BBC TV adaptation of J K Rowling's Casual Vacancy. There are breathtaking panoramic views of the Stroud Valleys from Minchinhampton Common, which sits on the Cotswold escarpment. It is an important archaeological landscape and managed by the National Trust. Rare orchids and butterflies can be spotted along with freely roaming horses and cattle. Please drive carefully over the common and keep an eye out for (URL HIDDEN) of the most famous residents is the Princess Royal who lives at Gatcombe Park on the edge of town. Every year, the famously quirky Giffords Circus takes up residence in Minchinhampton as part of its annual summer tour of the Cotswolds. 15 mins drive: TETBURY: Tetbury is a historic market town that is now internationally famous for its range of antiques shops and dealers. Independent boutique shops sit alongside restaurants that feature in the Michelin Guides. Tetbury attracts everyone from Royalty (Prince Charles and his sons' home, Highgrove, sits less than a mile away) to English countryside lovers, antique-finders, foodies and real ale connoisseurs. 8 min drive: STROUD: In the opposite direction and you will find yourself in the market town of Stroud - Situated below the western escarpment of the Cotswold Hills at the meeting point of the Five Valleys, the town is noted for its steep streets, independent spirit and cafe culture. The Cotswold Area of Outstanding Natural Beauty surrounds the town, and the Cotswold Way path passes by it to the west. The award winning saturday farmers market IS A MUST! 25 min drive: BIBURY & ARLINGTON Bibury is a charming, typically Cotswold village just a short drive from Cirencester. It's easy to see why William Morris called Bibury 'The most beautiful village in England' – wonderful stone buildings strung out along the banks of the River Coln. Arlington Row, owned by the National Trust, is one of England's most iconic and photographed sites – it even appears on the inside cover of UK passports! Originally built in the 14th century as a monastic wool store, it was converted in the 17th century into a row of weavers' cottages. The cottages are now lived in by National Trust tenants, with no public access to the cottages or gardens, although one of them can be rented out as a holiday cottage. The River Coln flows through Bibury sandwiched between the main village street and an expanse of boggy water meadow known as Rack Isle, so called because wool was once hung out to dry there on racks after it had been washed in Arlington Row. With Arlington Row as a backdrop, it makes one of the most picturesque scenes you will find in the Cotswolds. 30 min drive:CHELTENHAM SPA 45 min drive: BATH SPA
Victoria's place is perfect for a countryside getaway. The apartment was beautiful, spotlessly clean and in a beautiful Cotswold location. We recommend the beautiful walk around the Woodchester lakes, good swimming spots too!
Rose
2017-03-30T00:00:00Z
We had a wonderful time - a very cozy appartment and a wonderful host!
ingrida
2016-12-17T00:00:00Z
Victoria was so lovely and welcoming and made us feel at home, I would definitely stay again. The apartment was perfect for a couple and had picturesque views, it felt brand new and so clean. Recommend this Airbnb highly.
Aliki
2017-01-03T00:00:00Z
Stayed for two nights and had an awesome time. Victoria and Paul were really welcoming and helpful with everything, plus the house is stunning. Would have loved to stay for longer!
Christie
2017-02-04T00:00:00Z
Our stay at Victoria's was perfect! The place looks over beautiful views and is in close walking distance of Woodchester Park. Victoria was extremely helpful and offered to get us when we had a flat tyre and also dropped us off at the Old Fleece. Can not recommend enough.
Jessica
2017-02-06T00:00:00Z
Excellent place, wonderful host, extremely accommodating. Would stay there again without hesitation.
Oliver
2016-12-12T00:00:00Z
I travel for business and this place is ideal for me. Good internet connection of around 15meg. The bed is VERY comfortable as is the apartment itself. Victoria and Paul are very warm and welcoming hosts and I felt at home here. I will stay again in the future for sure...
Mark
2017-03-02T00:00:00Z
The studio was very nice and in a fantastic location. Paul and Victoria were very helpful hosts. Would recommend it to everyone. Thanks once again!
Max
2017-03-26T00:00:00Z
Tipus d'habitació
Casa/pis sencers
---
Tipus de propietat
Pis
---
Capacitat
4
---
Dormitoris
Gloucestershire, Anglaterra, Regne Unit
My place is close to a great variety of walks and views. You'll love my place because of it's homeliness and the location. This room is on the second floor with great views of the surrounding countryside. I have 2 other rooms available, one single shared room and one double private room which are listed separately.
Tipus d'habitació
Habitació privada
---
Tipus de propietat
Pis
---
Capacitat
1
---
Dormitoris
Gloucestershire, Anglaterra, Regne Unit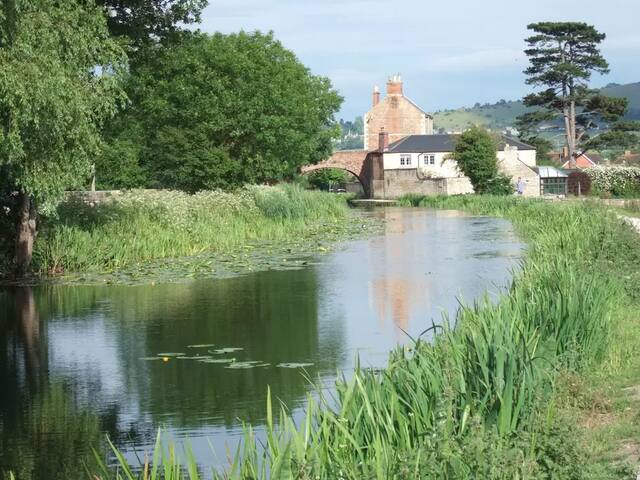 This studio apartment provides a cosy retreat for two people, with a special rustic charm. It is set in the last bay of Owlpen's grade one listed medieval barn, and massive oak cruck beams date it to 1446 making it one of the oldest surviving barns in the Cotswolds.
This historic building has been completely renovated in the same style as Owlpen's larger cottages. INTERIOR The open plan studio, light and spacious, has comfortable seating and a king-sized double bed, like a hotel suite. Key Features •Cosy retreat for two with rustic charm •Historic building with original features •Hotel suite style studio apartment •Dog friendly •Sleeps 2 Two steps lead up to the kitchenette and dining area with views towards the manor gardens and meadows. Adjacent is the bathroom, with sunken bath and handheld shower. The cottage is heated with high capacity electric storage heaters. Outside there is a large private terrace with a small wrought iron table to enjoy a morning cup of coffee in the sunshine. The cottage is situated in the heart of Owlpen's valley, over the Estate Office and Cyder House restaurant.
The Owlpen valley has long been recognised as one of the most romantic places in England and provides guests with an exclusive and relaxing hideaway, surrounded by private woods and hills and many miles of walks--from a gentle stroll round the estate trails to a 20 mile trek along the Cotswold Way. This is Laure Lee country, situated in the Royal Triangle in the heart of the Cotswolds hills. The historic cities of Bath, Cheltenham and Cirencester are all within an easy drive, as are the cultural and scenic attractions of Oxford, Blenheim and Stratford Upon Avon, which are popular day excursions. An ideal base for the Horse Trials at Badminton and Gatcombe Park and racing at Cheltenham. Newark Park (National Trust) and Woodchester Mansion are three miles away, as well as many historic houses, including Berkeley Castle, Chavenage House and Sudeley Castle. The choice of attractions and things to see and do is huge and you will want to return to see and explore it all. The Cotswolds are one of England's best known touring regions of picturesque hills, limestone villages and scenic attractions. The magical deep wooded valleys here form its most spectacular scenery. Extra details Golf, gliding, riding, antique shops, historic houses, castles and gardens nearby. But many visitors never leave the privacy of the Owlpen estate, with its miles of footpaths and 800-years of history.
I had a wonderful time staying at Owlpen Manor. I booked Tithe Barn for a week as a writing retreat and it was perfect. The flat was pretty and clean and well equipped, the grounds were lovely to wander in, and I felt really at home. I didn't want to leave!
Mary
2016-04-08T00:00:00Z
Tythe Barn is a charming and cosy haven that was perfect for the peaceful break we were hoping for. We got great recommendations on places to go and had good communication in the run up to our stay as well as a check in call when we arrived. The location was great for scenic walks. Would thoroughly recommend for anyone who is looking for time out from the hustle and bustle.
Helen
2016-02-28T00:00:00Z
Owlpen is beautiful! We were actually upgraded to Summerfield cottage which is another cottage on the estate just before we arrived and if Tythe barn is anything to go by Summerfield it will be lovely. All of the cottages are set in an uninterrupted landscape of Cotswold beauty. A short hop skip and a jump from the local pub which serves great traditional pub grub! The Cotswolds way is on your door stop with hikes to the top of Cam peak with 360 degree views all the way to Wales! The cottage had all the amenities we needed to make ourselves at home and the bed was sooooo comfy. Cannot wait to come back!
Matthew
2016-09-11T00:00:00Z
A lovely peaceful stay in beautiful Owlpen manor. Gorgeous grounds and surrounding countryside. Karin was lovely and extremely helpful. Even letting us borrow her car when I managed to get 2 punctures. Would highly recommend
George
2016-10-16T00:00:00Z
We were made very welcome, including a tray set for a pot of tea and milk in the fridge. Really cosy, lots of charm with old wooden beams, good 'sunken' bath, well equipped for a short break. Storage heaters took a bit of managing but there was a good backup heater. Really comfy large bed, good towels, Sky TV a bit basic, DVD player would have been good addition. Lovely grounds, great area for walking, Owlpen church a real gem. So peaceful, great for a short break away from it all.
Stephen
2015-04-02T00:00:00Z
This cottage and estate are beautiful, comfortable, and wonderfully located. The staff were extremely nice and welcoming, and were not at all intrusive. An absolutely wonderful place to stay. Highly recommended.
Alexander
2015-07-08T00:00:00Z
Lovely place in a great setting and very quiet and peaceful. Very helpful service whilst we were there. Thanks very much for a great stay!
James
2016-01-24T00:00:00Z
Beautiful and tranquil location, great for country walking. Warm and cosy barn within walking distance of a fantastic pub. Perfect for a long weekend away.
Amy
2016-11-27T00:00:00Z
Tipus d'habitació
Casa/pis sencers
---
Tipus de propietat
Pis
---
Capacitat
2
---
Dormitoris
Gloucestershire, Regne Unit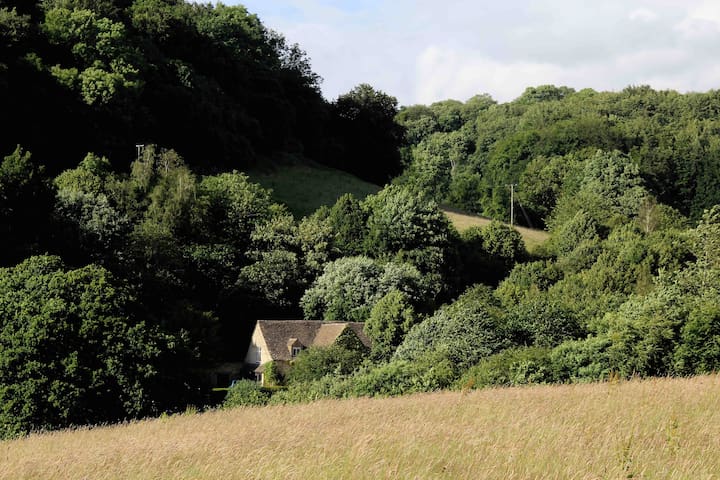 Grigshot apartment is set in the top floor of a Georgian house on the outskirts of Stroud, with its own entrance its a perfect place for work, leisure or family time as you can come and go as you please. It is also set ideally for commuting to Cheltenham, Bath, Cirencester, Tetbury or Gloucester. Good for couples, business travelers, families, big groups, and pets. Next door is the Old Fleece where you will enjoy a 10% discount on food which is available 11am to 10pm 7 days a week.
Our space has very large rooms, with character third attic bedroom. In beautiful historic Georgian house set in 3 acres of garden.
The house is within walking distance of Selsley Common and both Rodbrough and Minchinhampton Commons and nearby attractions of Woodchester Mansion. We have negotiated discounted green fees at nearby Minchinhampton Golf Old Course. Equestrian events locally include Gatcombe and Badminton. Next door is the Old Fleece, which serves lovely food all day every day.
Nick's apartment is just beautiful! The decor is absolutely stunning and the apartment is extremely spacious, it can easily accommodate 6 adults comfortably. There is lots of parking available, and Nick allows you full use of the garden which is useful, especially as we had our Chihuahua with us. A bottle of wine in the fridge was a nice touch, along with milk, tea and cafetiere coffee. The layout with the kitchen and dinning room combined was great. The kitchen is well equipped and everything is brand new, which is lovely. The location is great and there are lots of great places to walk and explore nearby. Nick offers 10% discount at the pub next door which is a great bonus! Having stayed a quite a few Airbnb's this one is my favorites.
Ann-Marie
2017-01-02T00:00:00Z
Tipus d'habitació
Casa/pis sencers
---
Tipus de propietat
Pis
---
Capacitat
6
---
Dormitoris
Gloucestershire, Anglaterra, Regne Unit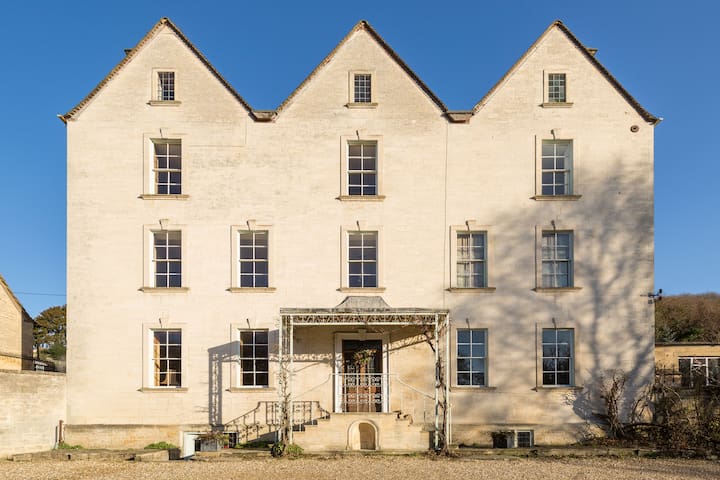 As featured on Channel 4's 'Hidden Villages of the Cotswolds' and convenient stop on the Wysis Way for walkers, we offer a rural location surrounded by fields, our own meadow and woodland. The Woolpack, as immortalised in Laurie Lee's 'Cider with Rosie', is only a 10 minute walk away.
Incredibly picturesque setting in this Cotswold valley made famous by that lovable (and very sadly missed) rogue, Laurie Lee, in his novel 'Cider with Rosie'. Steanbridge, a hamlet nestled within the Slad Valley, is a very special place at all times of the year. Our neighbours train racehorses, which are spectacular to see coming down the lane en masse for their daily exercise. We would be pleased to advise on the numerous walks starting and finishing from our home including the fairly-recent Laurie Lee route (people always get lost outside our front garden!). We offer a light and airy, recently renovated top floor of our mill (with direct access). We love it for its character and history as well as the peacefulness and nature around from our doorstep. The 17th century former woollen mill provides a spacious living area for use of guests with two doubles, or one double and two singles, with a double sofa bed and use of a kitchen. Guests are also welcome to explore our garden, including the meadow with the Slad brook running through it, and our woodland. We have a BBQ and fire pit for guests to use also if they so wish. Whilst we both work full time, we are never too far away and try to be available to assist with guests' needs. Parking outside Upper Steanbridge Mill is for 2 cars and guests are welcome to use both. We also have parking on gravel by our stream the other side of the road for further vehicles. Our friends at Wonky's Wheels in Stroud will look after you if you need a taxi anywhere as bus routes are reliable but buses run infrequently. Walking into Stroud is a 40 minute stroll. Mobile phone reception at Upper Steanbridge Mill is patchy, so please let us know if you would like to book a taxi etc. and we would be pleased to help. We live in a remote country setting with hardly any light pollution. The pub however (The Woolpack) is only 10 minutes away on foot and thankfully the walk is downhill on the way back. We can lend a torch! Stroud is 2 miles away, (award-winning Farmers' Market on Saturday mornings) Nailsworth 6 miles, Cheltenham 11 miles, Gloucester 10 miles, Cirencester 10 miles, Bath 33 miles and Bristol 30 miles. Bristol Airport is an hour's drive; London Heathrow 1h20mins; Birmingham Airport 1h 30mins. Paddington to Stroud is 1h 30mins by train and a 5 minute taxi ride thereafter. The British designer Jasper Conran once likened Stroud to 'the Covent Garden of the Cotswolds' and is a great base to explore the undiscovered south Cotswolds countryside and the Five Golden Valleys. The town of Stroud is the capital of the south western Cotswolds and located at the divergence of the five Golden Valleys, so named after the monetary wealth created in the processing of wool from the plentiful supply of water power. Five populated valleys converge at Stroud, ten miles southwest of Cheltenham, creating a bustle of hills. The bustle is not a new phenomenon. During the heyday of the wool trade the river Frome powered 150 mills, turning Stroud into the centre of the local cloth industry. Even now, Stroud is very much a working town, and one which doesn't need its heritage in order to survive. While some of the old mills have been converted into flats, others contain factories, but only two continue to make cloth - no longer the so-called Stroudwater Scarlet used for military uniforms, but high-quality felt for tennis balls and snooker tables. The Slad valley, again, was a centre of clothmaking until the 19th century when the mills ceased production. The grey-stone village of Slad is scattered along the south-east slope of the narrow valley and has been immortalised by the poet and author Laurie Lee. We recommend our friends at Wonky's Wheels in Stroud for all taxi needs to and from Upper Steanbridge Mill. The guys there know us well for our own work-related and personal needs! Our local, The Woolpack, gets very busy at weekends. To avoid disappointment, we would be pleased to book you a table there in advance (Hannah, the landlady, is a formidable hostess but even she cannot work miracles when there are no covers available!).
Rural Gloucestershire at its finest. Lesser known part of the Cotswolds (more industrial in parts but equally as verdant) with steep-sided valleys and a character of its own.
Jonathan was a superb host who went out of his way to show us round and advise us about local walks and amenities. Fresh bread, milk and yoghurt etc was left for our use which meant that we did not have to shop for breakfast items. The Mill is beautifully furnished with nice comfy beds which made our stay relaxing Nd enjoyable. The property is situated in a beautiful part of the country which we enjoyed exploring. I would have no hesitation in recommending Jonathan as a wonderful host and his beautiful property. My friend and I would love to visit again in the future.
June
2016-05-20T00:00:00Z
Jonathan and his family were very welcoming and really made us feel at home. The apartment is in a beautiful location, perfect for a peaceful retreat and nice walks. The apartment itself was very atmospheric and nicely furnished and Jonathan was kind enough to provide lots of information on local walks and some staple foods. We would thoroughly recommend staying here! Thank you to Jonathan and family for such an enjoyable stay.
David
2016-05-03T00:00:00Z
We were there for 3 nights, two days. We had a great time; it was perfect for our daughter's first cottage break. It's a nice flat and Jonathan and Antonia are great hosts. They were very accommodating and friendly.
Shefian
2016-09-08T00:00:00Z
I had a lovely stay at the mill for just over a week. The place itself is beautiful and perfectly located if you want to be tucked away in the countryside- some lovely walks and some good local pubs on the doorstep too. I was made to feel really welcome by Jonathan and I can't recommend this place enough.
chris
2016-04-23T00:00:00Z
Upper Steinbridge Mill was totally perfect for our 2 night stay - we had 6 of us in the house comfortably as we were in the area for a friends wedding. The view from the upstairs bedroom is incredible and we were treated to an amazing sunrise one morning down the valley. The space is bigger than it looks and is just great for a little weekend away or longer. Brilliant area for walking and the little meadow over the road makes the perfect setting for breakfast in the sunshine. Ideally it's best to have a car in this area but Jon was amazing and gave us a lift to where we needed to get to - a truly excellent and friendly host - I'd go back in a flash.
Diana
2016-09-25T00:00:00Z
My family and I loved staying here. The surrounding area is so lovely and we were blown away by the house itself. We particularly enjoyed the amazing kitchen; the oven was fantastic for the meals we wanted to cook as a family. Really appreciated all the help provided by Jonathan whilst we were there and, although we didn't get to meet him, we really felt well looked after.
Rhavine
2016-08-30T00:00:00Z
Absolutely marvellous. There is a saying about choosing a property, Location, location, location. This gem in Slad has it all. Perfectly fitted out with everything you could possibly need. Whatever the reason for visiting the area a stay here can only enhance the Cotswold experience. The Air BNB community is so fortunate to have access to such a beautiful home.
Carol
2016-06-04T00:00:00Z
Our family had a wonderful 3 nights with Jonathan and Antonia. The accommodation was first rate set in a beautiful little village with a stream running through it! Our kids had so much fun walking the Laurie Lee nature trail and riding along the disused railway track. Thanks for lending us the adult bikes! Action packed days with great local pub food. Johnathan and Antonia were brilliant hosts and couldn't do enough to please. The flat is very welcoming and has everything you need. This is a great place to stay! Thanks so much and we can't wait to come back. The Begley family.
Justin
2016-04-01T00:00:00Z
Tipus d'habitació
Casa/pis sencers
---
Tipus de propietat
Pis
---
Capacitat
6
---
Dormitoris
Slad, Regne Unit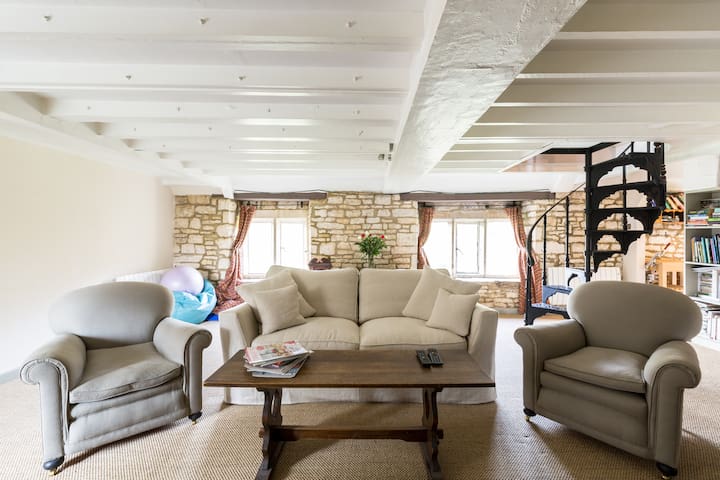 Weavers Cottage is a 17 century weavers cottage in one of the oldest streets in beautiful Cotswold gem Painswick. It has a pretty, sunny terrace & roof garden with seating for dining and a barbecue. Situated on the Cotswold Way - a walker's paradise.
Weavers Cottage is a 17 century old weavers cottage from the days when Painswick was a centre for wool and spinning and weaving - as many of the properties in the Stroud area were. It has an old ingle nook fireplace and large beamed bedroom and pretty garden terrace and roof terrace to eat on. It is ideal for two but there is an extra small bunk room with adult sized beds which could accommodate children but the roof terrace would be unsuitable for very young children.
Painswick is called the Queen of the Cotswolds because of its prettiness. We are on the Cotswold Way and the walking here is glorious. we are ten miles from Cheltenham with is shops and race track, five miles from Gloucester with its rugger ground and two and a half miles from Stroud with its local food market and historic buildings. Painswick is often used as a filming location because of its picturesque buildings. Weavers cottage is next to the arts centre and gallery with resident artist studios. Ancient Roman remains are also in nearby Cirencester.
We had an absolutely wonderful stay at Weaver's cottage. It was perfect for us 2 and could easily have fit 4 people. It is a lovely home with everything you could need, quiet, warm and cosy, and in a very beautiful village. Highly recommend and will look to return here again in the future. Hopefully for longer next time as there are so many places close by to explore.
Angela
2017-03-30T00:00:00Z
Excellent property at an excellent price. Perfect base to explore the cotswolds from!
Nico
2017-02-19T00:00:00Z
Ellen's cottage was perfect for my grandparents to use as a base during the weekend of my wedding. She was kind and patient(!). The property was clean and quiet, they loved it and are keen to visit again. Many thanks
Flora
2016-12-13T00:00:00Z
A quiet and cosy cottage but right in the centre of beautiful Painswick. Just two minutes walk to a good pub and local shop. A very well cared for cottage which is well-equipped and homely. Highly recommended.
Donna
2017-04-02T00:00:00Z
The host canceled this reservation 44 days before arrival. This is an automated posting.
Phillipa
2017-03-22T00:00:00Z
Idyllic location. Beautiful stone cottage with a great atmosphere and lovely fireplace.
Oona
2017-03-05T00:00:00Z
Ellen's apartment was everything that we had expected. All the facilities were of the highest standard. Painswick is a lovely town with great character. The town is well serviced by public transport or easily accessible by car. Ellen was a very communicative host and made sure our stay would be enjoyable. Highly recommended. Regards Peter Marshall
Peter
2017-01-11T00:00:00Z
Ellen's communication was great. They made us feel really welcome with some milk, jam and croissants in the fridge as well as a nice welcome card. There was plenty of wood to make a fire. The village is beautiful, a superb pub/restaurant, and fantastic walks. We really enjoyed the farmers market in Stroud where we bought some local area, milk and cheese.
Amy
2016-02-15T00:00:00Z
Tipus d'habitació
Casa/pis sencers
---
Tipus de propietat
Pis
---
Capacitat
4
---
Dormitoris
Painswick, Regne Unit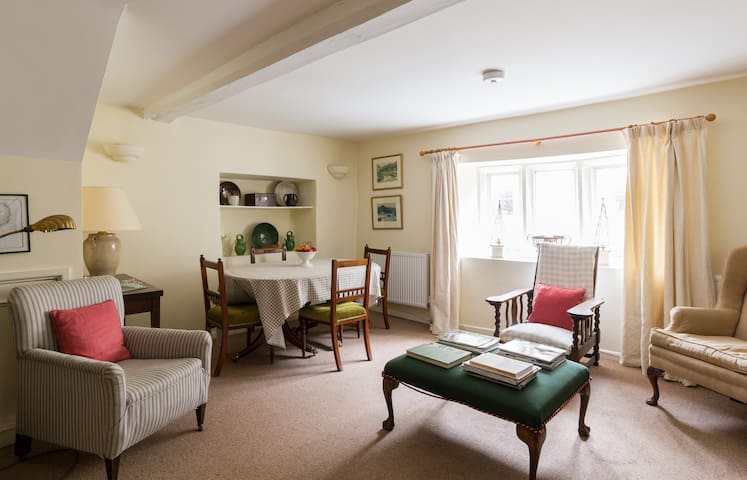 1

-

18

de

59 Lloguers de cases
Introdueix les dates per veure el preu total. S'aplicaran tarifes addicionals. És possible que també s'apliquin impostos.