Grapevine Studio befindet sich am Rande von Paddock Wood, Kent in der Nähe von Royal Tunbridge Wells & Maidstone entfernt. Es ist ein neu umgebauten Studio mit separatem Eingang und Straße Parkplatz gated ab. Es ist vollständig zu einem hohen Spezifikation ausgestattet und eignet sich für Paare, Solo-Abenteurer und Geschäftsreisende. Bitte beachten Sie, dass es keinen Garten mit dieser Eigenschaft ist und ist daher nicht geeignet für Haustiere. Obwohl es von der Haupt A228 entfernt eine ruhige Straße abgesetzt wird, werden Sie einige Verkehrslärm hören.
Dies ist ein Studio so Schlafzimmer, Wohnzimmer und Küche in einem offenen Raum sind.
Julie was amazing. She was there on arrival and made us feel really welcome and at home straight away! The studio was perfect, very modern with great facilities and very very clean. It was in a beautiful location, hidden away and a small drive to the nearest town. We will definitely stay again :)
Isobel
2016-10-02T00:00:00Z
Beautiful apartment. Newly refurbished. Feels like a home from home. We stayed for 3 days. We will be going back. Would highly recommend.
Jane
2017-03-26T00:00:00Z
A perfect little getaway to an even more perfect little studio. Bed was comfortable, clean and everything was basically brand new. We'd stay here again for sure. Thanks so much Julie.
Prue
2016-09-04T00:00:00Z
Lovely studio apartment with everything needed for a good night. Only a short drive from Tunbridge Wells
Thomas
2016-10-16T00:00:00Z
Lovely, clean studio accommodation that helped make a trip away from home more comfortable. Thanks Julie!
Hayley
2017-02-10T00:00:00Z
The property is very well located for Paddock Wood. The property is exceptionally clean and very well appointed. Julie is very friendly and clearly concerned that her guests have an enjoyable stay. I will book here again.
John
2016-10-05T00:00:00Z
Tipus d'habitació
Casa/pis sencers
---
Tipus de propietat
Pis
---
Capacitat
2
---
Dormitoris
Kent, Anglaterra, Regne Unit
Grand appartement dans un bâtiment Tudor (construit 1502). Cette propriété était autrefois une auberge, et a beaucoup de caractère. Grand salon, cuisine de qualité, et salle à manger au premier étage. Lounge a un tv 4k 42 pouces, et les médias vierges avec les chaînes de sport et de cinéma. La chambre principale, avec un super-lit king size au deuxième étage. Egalement sur le deuxième étage est une chambre avec un lit king-size, ainsi qu'une salle de bains familiale. Au rez-de-chaussée est une autre chambre, avec un futon double. Une place de parking.
Es gibt viel in der Umgebung zu tun, einige Beispiele sind: * Penshurst Place (15 Minuten Fahrt) * Chartwell, Winston Curchill alten Haus (20 Minuten Fahrt) * Knole Park (20 Minuten Fahrt) * Hever Castle (20 Minuten Fahrt); * Scotney Castle (30 Minuten Fahrt); * Leeds Castle (40 Minuten Fahrt) * Rye (45 Minuten Fahrt) * Brighton (ca. eine Stunde Fahrt) * Chessington World of Adventures Themenpark (45 Minuten Fahrt) * Kent-Landschaft mit unzähligen Wandermöglichkeiten * Rennstrecke Brands Hatch (25 Minuten Fahrt) * Epsom Race Course (45 Minuten Fahrt) * Lingfield Racecourse (30 Minuten Fahrt)
Second week staying at toms house. Excellent place to stay, would of liked another week here but understandably he was already booked up.
Sean
2017-03-24T00:00:00Z
Tom was such a brilliant host and was such a brilliant help with booking and check in times. Bending over backwards to help me and my son have a weekend at "home" together. We both loved our stay and that's all thanks to Tom.
Barry
2017-03-12T00:00:00Z
A lovely, quirky house in the very best way. Tom was very helpful and communication was excellent. Totally recommend this place.
Simon
2017-03-05T00:00:00Z
Tom is an excellent host with good communication skills. The house itself is what I can only describe as a Tudor heaven. Relaxing and comfortable environment which u can relax in and forget where u are. Highly recommended.
Sean
2017-03-17T00:00:00Z
Tipus d'habitació
Casa/pis sencers
---
Tipus de propietat
Pis
---
Capacitat
6
---
Dormitoris
Tonbridge, Anglaterra, Regne Unit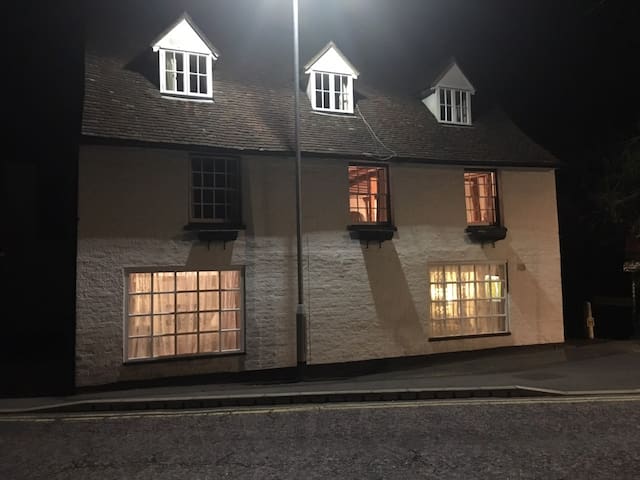 Der Raum ist mein kombinierten Wohnzimmer / Küche, die gut beleuchtet und verfügt über ein bequemes Doppelbett und Sofa für Ihren Einsatz.
Royal Tunbridge Wells ist nur 45 Minuten mit dem Zug nach London und 40 Minuten Fahrt zum Flughafen Gatwick. Es gibt direkte Busse stündlich nach Brighton. Es gibt unzählige köstliche Restaurants und Geschäfte in Hülle und Fülle, sich in zu verlieren, von Indie-Stile zu einzigartigen Boutiquen zurückliegend. Viele West End spielt und Musicals hier Tour.
Matt was hugely welcoming and friendly. The room and bed were very comfy and the flat is in a brilliant location near the centre of town. Was a brilliant stay, with an excellent host. Thanks!
Jonny
2016-05-04T00:00:00Z
Matt was a great host. His home was very comfortable, clean, and spacious. All the furniture and facilities were well kept - we slept very well on the bed, enjoyed the powerful shower and appreciated being able to use the kettle and toaster too. Matt was also very kind and got us a few things for breakfast, which was very kind and a very pleasant surprise. We also had the whole kitchen/living room area to ourselves, so had plenty of space. We were visiting the area for a wedding, and he was very accomodating about arrangement for picking up the key and understanding about us coming back late. It was also great to be able to park right outside. I would definitely recommend anyone to book with Matt, and if I'm back in the area I won't hesitate to book with him again.
Sarah
2016-01-11T00:00:00Z
Our stay was perfect! We came for a weekend away, and we were given the whole living room with the kitchen and a big double bed. It was incredibly tidy and clean, and Matt is a very friendly and hospitable guy who gave us suggestions on what to see and where to go. Thanks again Matt!
Ankur
2015-12-14T00:00:00Z
Matt's a really nice guy . The space is lovely, spacious and bright
Damian
2016-04-15T00:00:00Z
Fantastic place, great location (10-15 mins walk into Tunbridge Wells), and lovely host! Matt was super helpful with whatever my partner and I needed, provided some supplies for the breakfast and snacks, and just generally ensured that we had whatever was needed for a very comfortable stay! The room itself came as a studio, with the kitchen, lounge and bedroom all in one room - a lovely large space, very clean and full of light. A very hospitable host and a lovely home :)
Rosanne
2016-09-01T00:00:00Z
Matt was very welcoming and we had a friendly chat on arrival. His home is very nice, clean and modern. He was accessible, made sure I knew where everything was, and was generous with things for breakfast etc, but also let me get on with my own things, which struck a good balance. I would certainly recommend staying with Matt to anyone looking to stay in the area. Thanks Matt.
Andy
2016-02-01T00:00:00Z
Una gran persona que nos ha atentido de manera excepcional
Sergi
2015-10-08T00:00:00Z
My husband and I had a great time at Matt's place. Matt is a wonderful host and our space was clean and well kept.
Grace
2016-09-09T00:00:00Z
Tipus d'habitació
Habitació privada
---
Tipus de propietat
Pis
---
Capacitat
2
---
Dormitoris
Royal Tunbridge Wells, Regne Unit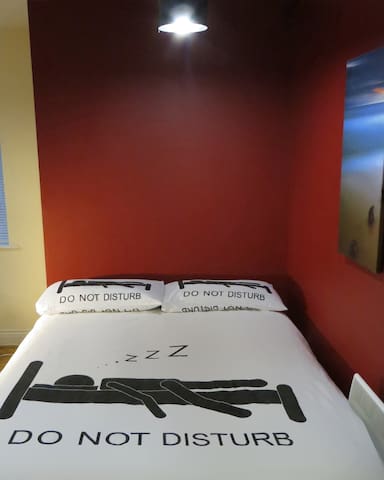 We stayed at Waterway house for a few months while looking for a property to buy in the area and can honestly say the apartment is amazing. It is in a great location close to the town centre, with the castle, train station, shops and restaurants all less than 10minutes walk. My husband took the train into London for work each day and found the journey straightforward and simple. The apartment is decorated to a very high standard with everything you could want provided. It has beautiful views of the river and a lovely balcony to sit out on. Laura was a fantastic host who took the time to ensure we had everything we needed and kept in touch throughout our stay to make sure everything was alright. I almost didn't want to leave! I would highly recommend a stay at Waterway house!
amanda
2015-06-27T00:00:00Z
This the 2nd time that we've stayed at Waterway House! It is very homely and comfortable and Laura is a great host! We throughly recommend a stay here!
Nicola
2016-03-13T00:00:00Z
We were absolutely thrilled with this flat, which we booked for guests working at Tonbridge School. Beautifully decorated, spotlessly clean and perfect for all their needs. It's location is fantastic...close to all amenities, restaurants, bars etc. with a great view of the river and tow path along the lock (perfect for jogging in the morning!) Laura was a superb host - leaving a welcome pack and even making an effort to show our guests how to find the local shops! We would highly recommend this accommodation.
Sarah
2015-07-14T00:00:00Z
The week passed too quickly! I had a wonderful time exploring Tonbridge and its surrounds, and I enjoyed the serenity and comfort of this beautiful apartment. Thank you Laura. For the easy communication, the warm meet n' greet, very welcome welcome pack of goodies, the reliable wifi and all mod cons that attributed to a delightful stay in a home-away-from-home. This global gypsy feels rested and refreshed (even though I had a spot of work to do while there)!
Andrew and Amanda
2016-08-06T00:00:00Z
Laura is very kind and considerate. She understood our needs and did her best to accommodate our requests. We had a wonderful stay. I am grateful for her hospitality and caring. Thank you again for her help too.
Roger
2016-06-06T00:00:00Z
Staying at the Waterway House was one of the best experience. Laura has been a terrific host. She thought in the shoes of the guests, and provided everything and advice you would possibly need for your stay. The flat was immaculate. Beddings are of excellent quality and so comfortable. Kitchen-wise, she provided everything you will need to cook a big feast. The flat was also equipped with all modern equipment such as washing machine, dish-washer, hoover, hairdryer and iron. Forgot to say, the DVDs and toy stocks had been an unexpected delight too. Our family enjoyed the stay and truly felt like being home. I am looking forward to coming back and staying at Laura's again and I won't hesitate to recommend Waterside house to everyone.
Moon
2016-10-24T00:00:00Z
Very good. The accommodation is very cosy and comfortable. Laura is very helpful. We look forward to coming back.
Roger
2016-02-16T00:00:00Z
This was the 2nd time that we had stayed at Laura's. Again she was a great host & made us feel so welcome ! We thoroughly recommend her lovely cosy flat esp if you want to explore the lovely surrounding Kent countryside
Nicola
2016-03-27T00:00:00Z
Tipus d'habitació
Casa/pis sencers
---
Tipus de propietat
Pis
---
Capacitat
4
---
Dormitoris
Tonbridge, Regne Unit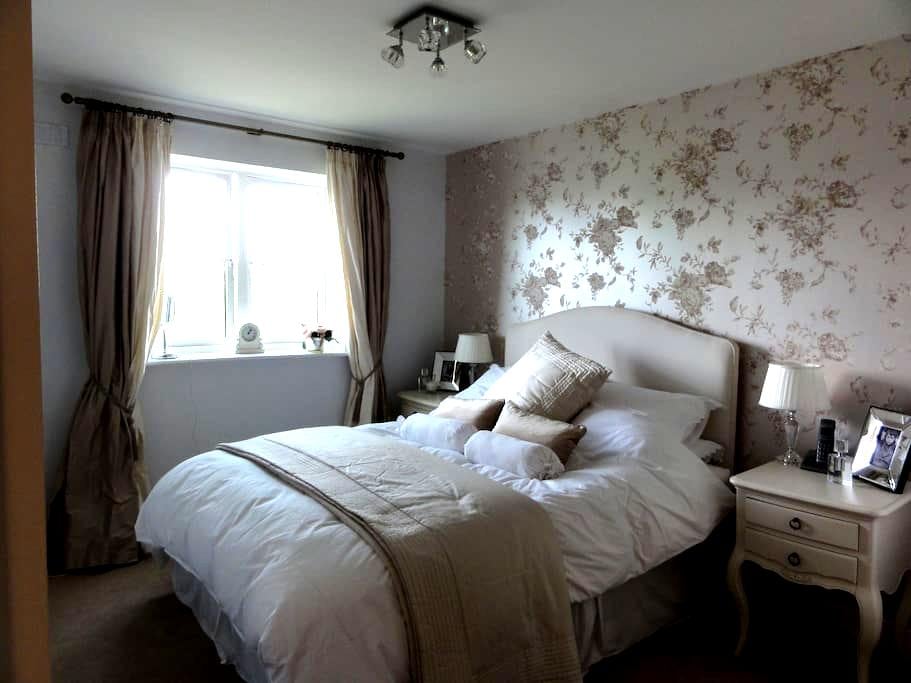 Wir sind ein freundliches, internationales Paar Gäste in den wunderbaren Garten von England zu begrüßen suchen! Unsere Wohnung befindet sich auf dem Fluss Medway, liegt nur wenige Minuten vom belebten Zentrum von Tonbridge - eine historische Marktstadt, befindet sich nur 40 Minuten von London mit dem Zug. Wir sind ein Doppelzimmer in einer Zwei-Bett-Wohnung anbieten, die ein lichtdurchfluteten Terrasse, High-Speed-LWL-Internet und eine Dusche / Bad. Wir sind glücklich, unser Wissen über die Gegend teilen Sie das Beste aus Ihrer Zeit hier zu gewährleisten.
Unsere Wohnung ist nach Süden ausgerichtet und ist sehr hell und luftig. Der Fluss und Stadtschloss kann vom Balkon aus gesehen werden, zusammen mit Tonbridge Castle. Die Küche / Wohnraum ist offen gestaltet mit viel Platz zur Vorbereitung und essen zu Mittag und Abendessen. Es gibt Platz im Wohnzimmer mit einem TV zum Entspannen ein. Das Bad hat eine Dusche über der Badewanne. Handtücher, Bettwäsche und Toilettenartikel sind vorhanden.
Es gibt einen schönen Spaziergang am Flussufer der Stadt Hauptstraße, wo es eine Vielzahl von Restaurants und Cafés zu erreichen. Jenseits der High Street gibt es ein riesiges Erholungsgebiet und Naturpark mit Seen - ideal für einen frühen Morgen laufen! In der weiteren Umgebung gibt es viele historische Orte wie Penshurst Place, Hever Castle und Knole Park.
I had a great stay at Noelia's place. I would recommend it if you are visiting Tonbridge and surroundings.
Soraia Sofia
2017-04-07T00:00:00Z
Great hosts, great location close to shops. Lovely walk by the canal, clean house and comfortable bed. Wouldn't hesitate to come back again.
Christine
2016-11-28T00:00:00Z
Noelia was a great host. The apartment was comfortable and clean. Perfect for what I required.
Kate
2017-03-24T00:00:00Z
Lovely stay, very welcoming and hospitable with an unexpected breakfast and parking space :) We wanted for nothing.
Suzy
2017-03-19T00:00:00Z
This lovely home is perfect for a peaceful stay and so great for links to London. Noelia and Simon are very kind hosts and make sure you have all you need. A truly enjoyable stay! Thank you!
Arlene
2017-01-25T00:00:00Z
Noelia is great host. I have apprehended the comfy bed, sunshine in the room, lift, good breakfast and quite location. Thank you so much :)
Eliska
2017-01-23T00:00:00Z
The apartment was incredibly light and welcoming in great location near the canal. Noelia managed to be a superb host even though she was away while I was staying! I was delighted to have been left some eggs, milk, juice and muffins for my breakfast and my bed and stay were extremely comfortable. I hope to be able to stay again if i'm ever in the area.
Darren
2017-03-13T00:00:00Z
She and her husband were very accommodating. Their flat is very convenient. Nice people, too!
Rosemary
2016-10-04T00:00:00Z
Tipus d'habitació
Habitació privada
---
Tipus de propietat
Pis
---
Capacitat
2
---
Dormitoris
Tonbridge, Anglaterra, Regne Unit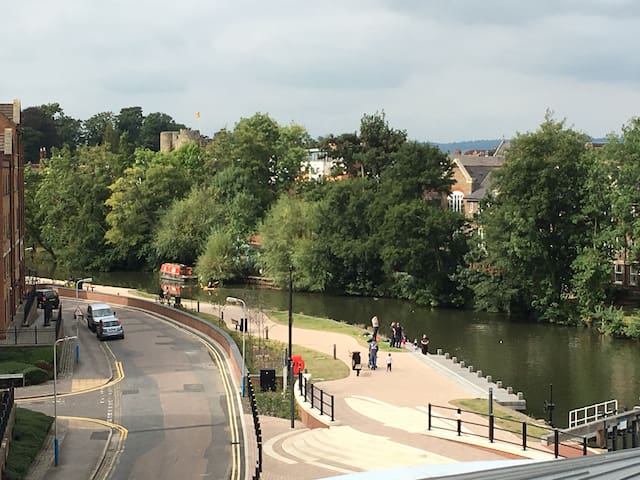 A lovely spacious apartment with good security and comfortable furniture. Lauren was a lovely host, was very organised and gave thoughtful instructions. I would stay again in a heartbeat
Thomas
2016-05-16T00:00:00Z
An excellent stay in a lovely pay rise of Tonbridge. Lauren did everything she could to make us feel welcome and comfortable.
Alex
2016-05-30T00:00:00Z
Tipus d'habitació
Casa/pis sencers
---
Tipus de propietat
Pis
---
Capacitat
2
---
Dormitoris
Tonbridge, Kent, Regne Unit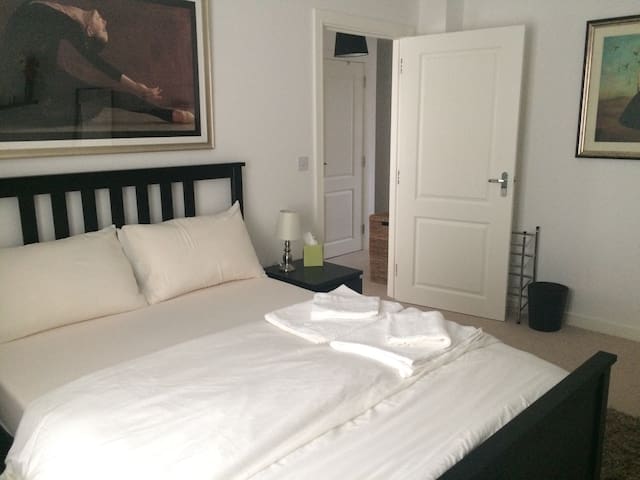 別館は、ロンドンの50分とファミリー向けに列車で、駅のための距離を歩いて1ベッドルームの近くにパブ、レストランやダイニングに電動ゲート付きの入り口の後ろに安全な専用駐車場を持つ独自の専用の入り口と専用の中庭付きのコテージ、公共交通機関を、自己含まれています活動。あなたは理由心地よさ、ビュー、および場所の私の場所を好きになります。私の場所は、カップル、ソロ冒険家、ビジネス旅行者、および(子供と)家族のために良いです。
Great little place. Couple of problems with the electrics - make sure you can access the fuse box in case it trips!
George
2017-04-09T00:00:00Z
Tipus d'habitació
Casa/pis sencers
---
Tipus de propietat
Pis
---
Capacitat
4
---
Dormitoris
Kent, Anglaterra, Regne Unit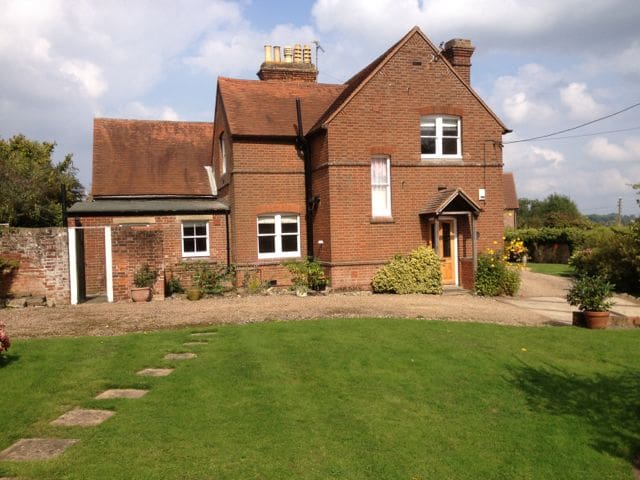 My parents in law stayed with Tom for 3 weeks. He was very welcoming. The property is spacious yet very cozy (full of period features). My parents in law had a very pleasant stay.
Patrick
2016-10-31T00:00:00Z
Tom was an amazing host and although we never met him he really went above and beyond looking up train timetables for us and recommending how we travel to nearby Tunbridge wells. His messages were very thoughtful and comprehensive and the place was a nice very large self contained apartment. Highly recommended!!
Carlile
2016-09-25T00:00:00Z
Tipus d'habitació
Casa/pis sencers
---
Tipus de propietat
Pis
---
Capacitat
3
---
Dormitoris
Tonbridge, Anglaterra, Regne Unit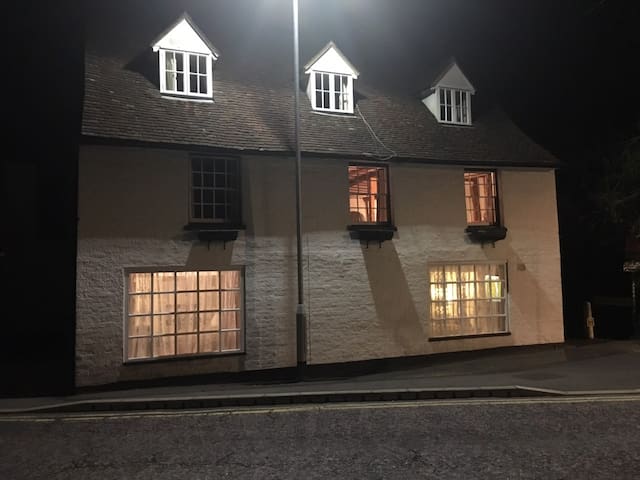 1

-

8

de

8 Lloguers de cases
Introdueix les dates per veure el preu total. S'aplicaran tarifes addicionals. És possible que també s'apliquin impostos.