Lovely traditional Cottage at the base of Lake Windermere. Easily accessed from the Motorway but in the heart of the beautiful Lake District. Ample parking with fantastic views. Recently refurbished to a comfortable standard. Ideal for Couples, Walkers or Lake users.
1 Bed 2 storey Country Cottage with full facilities
Located within walking distance of 2 Hotel / Bars for delicious Food & Drinks
The photos do not do justice to this lovely little home, Ann has taken so much trouble over it and it really shows, we felt so welcome and comfortable, we will return soon.
Judith
2017-04-01T00:00:00Z
This is a stunning cosy cottage with beautiful views of the countryside on the south side of lake windermere. We stayed one night and found this lovely self catered private escape to be well equipped, immaculately clean and easy to check in/out. Walking distance to 2 local pub/restaurants which were lovely with great food/drink choices. We would highly recommend this cottage to anyone wishing to explore the area and we would have liked to have stayed longer! Thanks to Ann for the quick response time, easy check in and extremely comfortable stay.
david
2017-04-02T00:00:00Z
The host canceled this reservation 95 days before arrival. This is an automated posting.
Faye
2017-03-27T00:00:00Z
Tipus d'habitació
Casa/pis sencers
---
Tipus de propietat
Casa
---
Capacitat
3
---
Dormitoris
Newby Bridge, Anglaterra, Regne Unit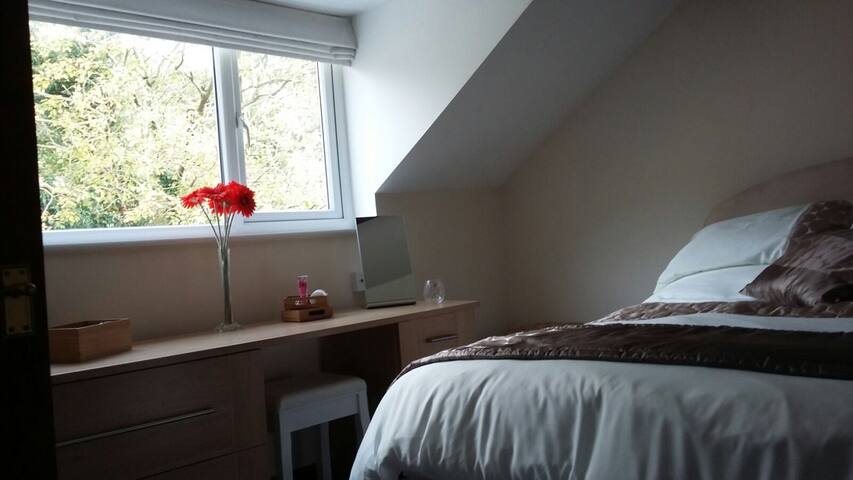 In the Grounds of the Swan Hotel, with full access to the leisure facilities. All nests sleep a maximum 6 Adults, Nests have 4 Bedrooms one of which is a bunk bedroom. The hotel grounds are on the banks of the River Leven, leading from Lake Windermere. Just 5 Mins drive to Cartmel, 10 Mins drive to Windermere Local family friendly activities, 5 minutes away, The Lakeside & Haverthwaite Steam Railway, Fell Foot Park - activities & adventures and of course various Beatrix Potter activities.
Tipus d'habitació
Casa/pis sencers
---
Tipus de propietat
Casa
---
Capacitat
6
---
Dormitoris
Newby Bridge, Anglaterra, Regne Unit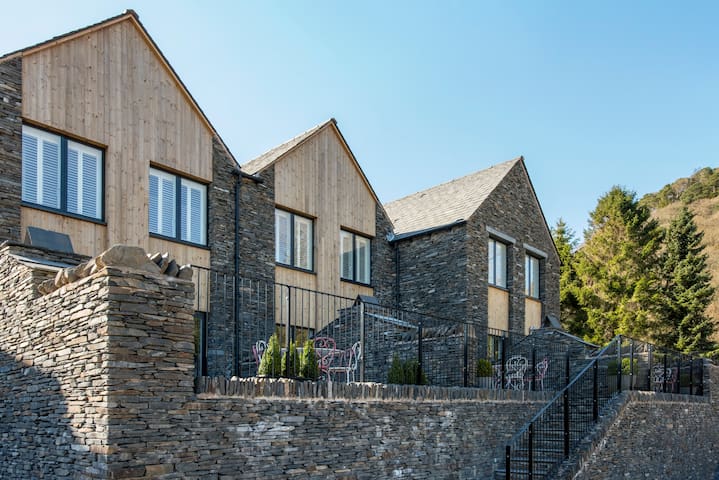 The property is a converted shippon (cattle barn). It has been converted by traditional craftsmen to ensure a property full of character and charm. It is on a working farm which makes the rural experience all the more real. Due to its location, it is abundant with wildlife - from red deer to red kites!
Our property backs onto the beautiful Bethecar Moor, with fabulous foot paths, bridle ways and bike tracks. It is literally outside our back door. Our property is conveniently placed under 10 minutes from Grizedale Forest where one can enjoy the Forest on stunning way marked trails, Go Ape tree top adventures, zip trekking and segways, and amazing mountain biking. It is also a stones throw away from Coniston Water, and Hawkshead and Sawrey - the home of Beatrix Potter.
The area is a quiet, tranquil location with an abundance of wildlife. Our farm is surrounded by woodland, moorland and backs onto the stunning Bethecar Moor, neighbouring Grizedale Forest and Coniston Water. There's no where better to be for peace and quite and pure relaxation than our home at Ickenthwaite. It's in The Lake District National Park but due to its location it is not busy with crowds, it remains an unspoilt location.
Katherine was a wonderful host and the cottage is just lovely! Quite remote, but that meant lovely walks on the doorstep and the lovely showers and a woodburner on our return every day! A wonderful walking trip, hope to return!
Nicola
2017-02-14T00:00:00Z
We had a fantastic stay at the barn. It's a great base to explore the south lakes and set in fantastic moorland surroundings (the pictures don't do it justice). Katherine and Hamish were great and we would not hesitate to reccomend the barn to anybody looking for a rural retreat in the Lake District !
Matt
2016-04-05T00:00:00Z
This restored barn is immaculately decorated and spotlessly clean. It is very comfortable and everything we needed was provided. It was a wonderful retreat in a quieter part of the Lake District. We really appreciated Katherine's fresh eggs and the pool behind the house was wonderful for a wake-up dip in the morning. Recommended.
Rachel
2016-09-06T00:00:00Z
The cottage itself was perfect. Clean, comfortable and quite cosy. Everything we needed was there. The farm was beautiful. We only had a small wander around but the views were incredible. We'd definitely come back!
Rick
2016-10-03T00:00:00Z
The host canceled this reservation 84 days before arrival. This is an automated posting.
Peter
2016-10-04T00:00:00Z
Beautiful location, wonderful cottage, so cosy inside. Loved our weekend here, couldn't have wanted a better place to explore the Lake district from.
Katie
2016-03-29T00:00:00Z
Hi there! We loved our stay in your converted barn, felt like a small hotel. The log fire was wonderful on the rainy days. To walk around on your farm and say good morning to your animals was a hit. A shame we did not meet you and your children and those eggs we where waiting for but the gin, chutney and biscuits where lovely. We explored the Lakes and went walking. Thanks again.
Anna
2016-07-03T00:00:00Z
Beautiful barn conversion in perfect location. Lovely walks straight from the door. The wood burner was a dream to light and kept us cosy in the evenings. Kitchen well equipped and everything very tastefully decorated. And the fresh duck eggs were a delicious bonus!
Stephanie
2016-09-03T00:00:00Z
Tipus d'habitació
Casa/pis sencers
---
Tipus de propietat
Casa
---
Capacitat
6
---
Dormitoris
Cumbria, Regne Unit
Romantic and unusual Regency cottage set in 12 acres of grounds with a small lake,woodland walks and gardens, with views of the sea and fells. A superb base from which to explore the Southern Lake district or for a relaxing week-end or mid-week stay.
Eller How House is the self-contained West wing of an unusual Regency Villa designed by the architect George Webster as his family home.There are many unusual features, from the ornate plasterwork in the sitting room to the collection of 'heads' holding up the ceiling in the master bedroom. You can explore the woods directly from the house and have access out onto the fell with magnificent views.
The Lake Distict is one of the most beautiful parts of the United Kingdom, with its mountains and green fertile valleys, it has inspired the Romantic poets, such as Wordsworth and Coleridge and artists from Turner to Ruskin, who built his home on the shores of Lake Coniston. Visitors from all over the world come to immerse themselves in the scenery, to walk, climb or enjoy water sports. Sited in the south of the Lake District National Park, Eller How is ten minutes from the southern end of Lake Windermere and fifteen minutes from junction 36 of the M6. There are sea views from the summer house in the grounds and stupendous views of the Lakeland hills ten minutes walk up the fell behind the house. We are ideally situated for walking on the Southern fells or water sports on Windermere and Coniston. Ambleside is half an hour away and you could be in the northern lakes in less than an hour. The historic village of Cartmel with its Priory and racecourse is within easy reach, as are the shops at the Victorian resort of Grange over Sands. For garden lovers Levens Hall and Holker Hall are both essential visits. The National Trust estates at Fell Foot and Sizergh Castle are nearby. Beatrix Potter's house at High Sawrey is less than half an hour drive away. For food lovers L'Enclume, Michellin star winner and number one UK restaurant, is five minutes away, whilst those who want more modest fare will find plenty of good quality pubs and gastropubs in the area. Shopping for good quality, locally produced food is easy with shops in Grange, Cartmel (sticky toffee pudding) and at Sizergh Barn there are branches of Booths Supermarkets at Ulverston, Milnthorpe, Windermere and Kendal.
We had an enchanting stay at Eller How House for the weekend of our anniversary. Helen's communication and wealth of information about the house and what to do in the surrounding area before we even arrived was extremely helpful and that continued when we met her in person. The house is a beautiful place steeped in history and is also wonderfully and comfortably furnished. The grounds too are magical although we didn't get the time to explore them properly as we enjoyed our lie ins in the comfortable beds too much then were out exploring on both days. The kitchen comes brilliantly equipped, which was perfect for us as we love to cook together. However, if you're not fans of cooking we can't recommend Helen's home cooked fare enough, it was very welcome after the long journey from Brighton on the evening we arrived. The provisions for the Cumbrian breakfast were also delicious, not to mention the wonderful Victoria sandwich cake! It really is very hard to find any fault whatsoever with this beautiful home to hire. A top tip for prospective holiday makers though: I will take slippers next time as though the heating keeps the whole house wonderfully toasty the tiled kitchen floor remains rather cold!
Emma
2014-12-01T00:00:00Z
My friends and I recently stayed at Eller How House and we had the most amazing time. The house blew us away, the pictures don't even do it justice. And John and Helen were so nice. We didn't get a chance to meet John in person but we talked over text and he was so lovely and helpful. We got to meet Helen on arrival and she was just so warm and welcoming, even baking us a cake! She gave us great advice on the things to do in the lakes and helpful directions. Would 100% recommend and would definitely stay there again!
Paige
2015-07-09T00:00:00Z
We spent a very enjoyable 3 nights at Eller How House in June. The house is very comfortable and well suited to 3 couples as each bedroom has its own bathroom. Location is ideally suited to visiting the local Lake District. Recommended
Paul
2015-06-14T00:00:00Z
The house is beautifully decorated and very well equipped. The large kitchen diner is perfect for family meals and sitting in front of the log fire in the drawing room is a perfect way to relax at the end of the day. Helen greeted us shortly after arrival to make sure we had everything we needed and the home made cake was delicious. The grounds are beautiful and we all enjoyed a walk and explore on our first full day. The children also enjoyed playing cricket and tennis with the games provided. We had a wonderful, relaxing stay and we all hope to visit again. Thank you Helen and John x
Karen
2015-10-26T00:00:00Z
What a wonderful stay in an equally wonderful setting! We Visited Eller How House for a little get-away in February, incredibly enough we had some great weather too. Helen Met us on arrival day to say hello, and welcome us to the house, not something i've experienced much with other hosts, so it was great to meet the person I had been emailing previously (incidentally, the emails are VERY useful, detailing what's going on in the surrounding area and also some expert driving instructions, thanks!). The pictures do not do the house justice, the drawing room is simply stunning and the Kitchen is well stocked too. There were 5 adults, one baby and a beagle on our trip, and everything was catered for, baby gate, cot, highchair, dog toys and a Victoria sponge on arrival! I would highly recommend staying here, we had a great time.
chris
2016-02-14T00:00:00Z
Eller How House was everything we could have wished for and more. A truly magical home with lots of historical features and a bags character. The weather was pretty bad when we arrived but a lovely warm greeting from Helen, and a yummy cake on arrival certainly made up for the rain. The grand Log Fire in the living room was so cosy, and perfect for the wintery weather outside! The house was spotless, and very well equipped, it was a real struggle to leave this place! I highly recommend Eller How house, we are already planning our next visit. Thank you very much for having us. :)
Rebecca
2015-11-17T00:00:00Z
Helen & John were wonderful hosts. The information sent before our visit was very clear & helpful & helped us plan our stay. We arrived to a home made cake & everything ready for afternoon tea as well as beautiful flowers from the magnificent garden arranged in vases around the house. The house is fabulous. Very comfortable & well equipped. We had a wonderful time and fully intend to return. The only negative part was having to leave!!!
Helen
2015-06-22T00:00:00Z
Tipus d'habitació
Casa/pis sencers
---
Tipus de propietat
Casa
---
Capacitat
6
---
Dormitoris
Cumbria, Regne Unit
Located in the heart of the Lake District. A fine example of a traditional lakeland barn, Marigold enjoys a central village location, a short walk from the local pub and with many walks from the door. The visitors centre at Grizedale is a mile away
Oliver's place was perfect for us. It was lovely to be in the heart of the lakes and pitch up by the fire after a day of walking. We had lots of help if we needed it but we were left to our own devices and felt very relaxed. We will be going back!
Rachel
2017-01-30T00:00:00Z
We had a lovely stay. Marigold Barn was cosy, spacious, clean and convenient for exploring Grizedale forest, with a nice village pub down the road. We did get a little lost finding it - head to the village of Satterthwaite as it is a stone's throw from the church there.
Ellen
2016-05-03T00:00:00Z
Oliver had a beautiful place in the lakes district. It was in a very quiet area which was perfect. We had a lovely view out our window. The place was very cosy. Oliver was extremely helpful answering all my questions immediately and also gave us a list of things to do in the lakes district which was amazing. I could not recommend this place highly enough.
Stephen
2016-06-15T00:00:00Z
Our stay was everything we hoped for. Easy to find, simple and friendly instructions, absolutely gorgeous accommodation with all mod cons in an idyllic locale. Incredibly comfy bed too!
Johnathon
2016-03-16T00:00:00Z
Superb place, very cosy, clean and well stocked with everything you will need. Will definitely stay again.
Stefan
2016-04-18T00:00:00Z
We had a lovely weekend break in this gorgeous barn. It had everything you could need and want. A perfect quiet rural location, with a fabulous pub in the village within walking distance. Kitchen had all you could need. A lovely spacious lounge and fire plus amazing views. Bedrooms were clean and spacious with plenty of room for clothes etc. Wifi was very useful as phone signal isn't great. The host Oliver answered all questions I had promptly. We will definitely be returning.
Emma
2016-03-06T00:00:00Z
Marigold Cottage is a lovely little cottage. The kitchen is relatively well equipped (bring your own salt, pepper etc) and the lounge area is spacious and relaxing. Two good sized bedrooms and the bathroom is really modern. Parking for one car is fine. Would recommend a walk to the local pub for really great pies, pints and a chat with some of the locals
Alex
2016-06-21T00:00:00Z
Tipus d'habitació
Casa/pis sencers
---
Tipus de propietat
Casa
---
Capacitat
4
---
Dormitoris
Cumbria, Regne Unit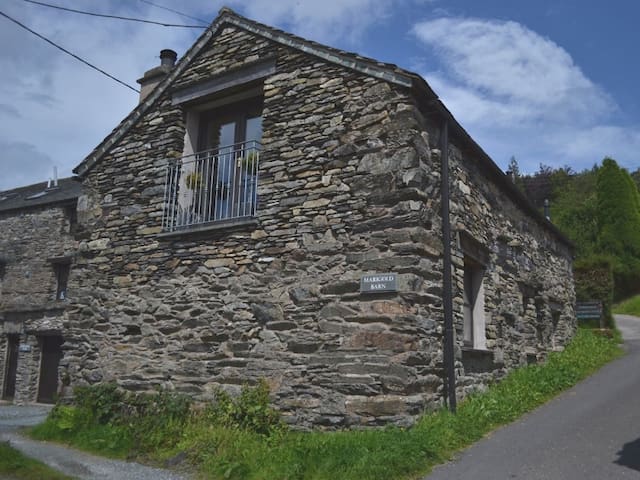 A lovely guest room with en-suite bathroom. The room can be made as a double (extra king size) or as a twin (full size single beds). The spacious bathroom has separate bath and shower. Breakfast is a relaxed help-yourself affair at the breakfast bar with cereals, fruit, yoghurts and toast. We are in South Lakeland, perfect for exploring the Coniston, Windermere and Furness areas. Own transport essential. Secure mountain bike storage available. We look forward to welcoming you into our home!
The Barn is a 200+ year old conversion property that we have called home since January 2004. The guest room is on the first floor and is a lovely, light room. Guests have private use of the largest en-suite in the house, with separate bath and shower, and just outside the room is a reading area.
Penny Bridge and Greenodd boast one pub each (both serving food), a general store with outreach Post Office service (restricted hours), a butcher and The Bakehouse - a bakery and coffee shop. The Leven estuary is within walking distance into which the River Crake flows. Ulverston is a quick 4 miles away along the A590, and has a Booths, Tesco Express, and a fabulous array of individual shops. It has many independent tearooms and coffee houses too. Conishead Priory, home of New Kadampa Tradition Buddhism's Manjushri Kadampa Meditation Centre (the 'Temple') is just 6 miles. We are ideally placed for visiting The Haverthwaite and Lakeside Railway, South Lakes Safari Park and The Lakes Aquarium as well as for exploring South Lakeland and the Furness Peninsula. Coniston and Windermere are our nearest lakes. We spend a lot of free time at Fell Foot Country Park (National Trust, Windermere) and playing on the shores of Coniston parking at Brown Howe car park (Lake District National Park Authority), both just ten minutes' drive away.
Sharon, Jon and their son Thomas, (and Tyler their pet dog) are a lovely welcoming family. They are very friendly and knowledgeable of the Lakes district, spending time explaining the best routes, places to see, to eat etc. Their house is beautiful and the room itself is spacious, clean, warm and quiet. It has a large ensuite with good hot water pressure. A delicious breakfast each day just added to the experience. I hope we can stay again some day. Definitely recommend staying here.
David
2016-09-24T00:00:00Z
Sharon, Jon and Thomas were the perfect hosts. Excellent knowledge of the lakes which made our trip even better as we would of missed out on some fantastic places. The room was a perfect size, big bathroom and always very clean and the temperature was just right. they really couldn't do enough. Extremely welcoming and the dog Tyler let us know she was there with her cute little greeting aswell. Breakfast we had the choice of cereals,yoghurts and toast. Anyone wishing to explore the lakes and have a lovely stay I would highly recommend this stay. Thank you again for an excellent weekend. 5star !!! Suey and Marta xx
Suey
2016-09-05T00:00:00Z
Sharon and her family hosted us wonderfully, the home is cosy, comfortable and easily accessible. I would highly recommend to anyone wishing to visit the Lakes.
Nicholas
2016-09-27T00:00:00Z
Staying at Sharon's lovely home was our first experience of airbnb and it was fantastic! The accommodation is top-notch - a very pretty bedroom and luxurious en-suite with both bath and large walk-in shower. Everything was clean, comfortable and well-planned. Sharon is friendly and very helpful - she went to a lot of trouble getting hold of menus for the local pub and then booking for us, very much appreciated! We were made to feel really welcome and very much enjoyed our relaxing break.
Cathryn
2016-11-28T00:00:00Z
Fab accommodation, and every effort was made to help us make the most of our stay. We highly recommend Sharon and Jon's beautiful home for a break in the south lakes.
Paula
2016-10-02T00:00:00Z
We had a great stay at Sharon, Jon and Thomas' home. They were excellent hosts, and the room was ideal - warm, clean and lovely. It was easy to get to some great walks and Jon was very helpful on giving us tips on where to go. Sharon also booked a pub (2mins walk away), which was great. Would highly recommend staying here!
Joanne
2017-02-12T00:00:00Z
The stay exceeded our expectations. We felt like home from the very first minute. Sharon and John were really welcoming and nice to us. They provided a lot of guidance in terms of places to visit, bike trails, sightseeing etc. Their house is very well located, within a close drive to beautiful Windermere, Coniston and Ullswater lakes, plenty of National Trust sites. I would definitely recommend a stay with Sharon!
Gedas
2016-08-07T00:00:00Z
Sharon and John made us feel at home from the moment we arrived. The room we stayed in was lovely, clean and beautifully decorated - couldn't have asked for more. Thankyou so much
Tracey
2016-07-11T00:00:00Z
Tipus d'habitació
Habitació privada
---
Tipus de propietat
Casa
---
Capacitat
2
---
Dormitoris
Ulverston, Cumbria, Regne Unit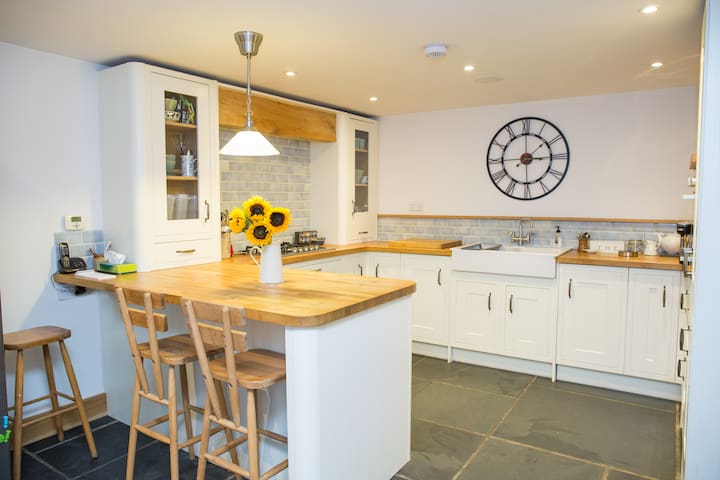 This traditional and characterful farmhouse provides the ultimate accommodation for a group of friends or family. Town End Farmhouse would be the perfect Cumbria cottage to stay any time of the year with wood burning stove for the winter evenings, gardens and countryside views to enjoy a glass of wine on a summers evening.
Town End Farmhouse is a 17th century, detached farmhouse, maintaining many original features such as oak beamed ceiling and Inglenook fireplace with wood burning stove and provides fantastic accommodation for a family or group of friends. This traditional cottage is set in a peaceful location with walks from the door, has views of the picturesque countryside to enjoy and is within a short walk from Newby Bridge, where you can visit The Swan Inn and enjoy a real ale with locally produced meals. South Lakes are easily accessible and within a short drive.
Finsthwaite is a peaceful, small village located only a few minutes' drive from the shores of Lake Windermere and the A590 at Newby Bridge making it a convenient location for the attractions of the Lake District. There are a wide range of Lake District activities close at hand including Hatherthwaite Steam Railway, Aquarium of the Lakes and Windermere steamers.The Swan Inn and Lakeside Hotel which are also close by in Newby Bridge provide restaurants and leisure facilities with swimming pool and spa.
Two American families shared this house easily. We enjoyed our morning chats with the neighbor's sheep, and the beds were very comfortable. Plenty of space to spread out, too.
Sarah
2017-03-12T00:00:00Z
Tipus d'habitació
Casa/pis sencers
---
Tipus de propietat
Casa
---
Capacitat
8
---
Dormitoris
Ulverston, South Lakes, Regne Unit
Secluded hillside cottage situated between the southern ends of Coniston Water and Windermere. Couples and young families love its quietness and charm, its gardens, and its location 20 minutes from the historic market town of Ulverston, starting point of the Cumbria Way walking trail and on the route of the recently completed Morecambe Bay Cycle Way (URL HIDDEN) Take a brisk walk to one of the many nearby pubs, hike the fells, sail on the lakes.
Tipus d'habitació
Casa/pis sencers
---
Tipus de propietat
Casa
---
Capacitat
4
---
Dormitoris
Ulverston, Anglaterra, Regne Unit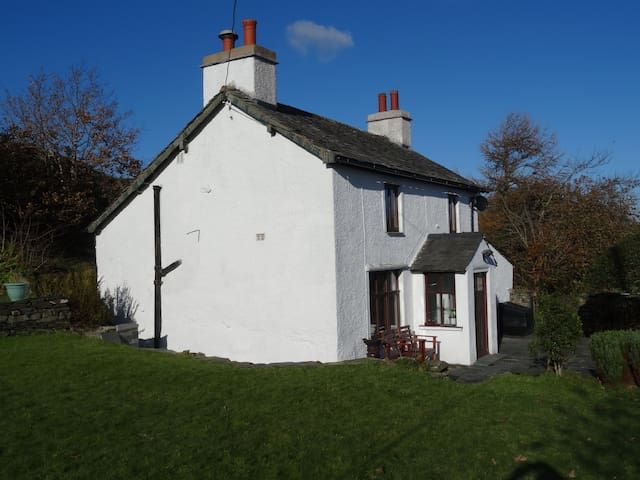 Self contained accommodation in our attached barn. 1 dbl + 1 twin bedroom, 1 x bath, 1 x shower room , open-plan lounge, kitchen/dining. Centrally heated with wood burning stove, (logs provided) wifi, Smart, Apple TV, Netflix, DVD player. Table tennis, table football and pool in games barn. Easily accessible, just 10 mins drive to the market town of Ulverston and a shortish walk down the hill to butcher, baker, post office and pubs in Greenodd. Perfect for business or short holiday breaks.
Our attached barn was converted to a high standard in 2014. we offer self catering, self contained accommodation for up to 4 people in 1 x double 1 x twin bedroom with White Company bed linen and towels. There are 2 bathrooms (one upstairs with a free-standing bath and a downstairs walk-in shower room). There is a well equipped kitchen/diner with fridge, dishwasher, microwave, Neff induction hob and 'hide and slide' oven, and a comfortable lounge with wood burning stove. The barn has wifi and Smart and Apple TV. You are welcome to use our games room (in another barn) which has table tennis, table football and a pool table. Outside, To the rear bi-fold doors to a terrace and great rural views and the front of the barn there is a small secluded paved garden table & chairs and bbq and there is parking for up to 2 cars at the side of the main house. Caroline and I now live in the main house; if you need anything please let us know- otherwise we hope you enjoy the break. We have recently become the proud owners of six chickens, so we hope soon to be able to provide you with fresh, free-range eggs and vegetable and fruit from hilltop along with tea and coffee etc Perfect for business, midweek, or long weekends. Minimum 2 night stay. Hill Top Farm, Penny Bridge, Ulverston, Cumbria. LA12 8HA.
Whilst the barn is in a secluded position on a quiet country road, with walks and bike rides direct from the house, it is minutes from village facilities in Greenodd (butcher, baker, post office, pub) and there are numerous pubs which serve great food in the vicinity. Situated on the border of the National Park and the Furness Peninsula, we are only a short drive to Coniston Water, the attractive market and festival town of Ulverston and Barrow (30 mins). Windermere, Ambleside etc are 30 minutes drive away. Well behaved dogs are welcome, but please note that we have chickens and there are horses, cows and sheep nearby.
We had a wonderful weekend in The Barn- thank you Martin. Communication beforehand was thorough and clear. The property itself is modern yet comfy and cosy, and everything we could have wanted for the weekend. We were very lucky with the weather and enjoyed sitting out on the patio for breakfast on Sunday. The area is handy for Windermere and Coniston Water, and was only a 30 minute drive from Oxenholme station where I was coming from London. I hope that we'll be able to go back soon!
Holly
2016-05-23T00:00:00Z
We had a very enjoyable long winter weekend at Martin's place. The barn is complete to a very high standard, very clean and warm and secluded while also being close enough to plenty of amenities. The hosts have clearly thought of visitor's needs with everything you would require taken care of from a full equipped kitchen, to guide books, board-games, dvds and even a torch (handy for when we ate out at the nearby Britannia Pub about a 10min walk away). We thoroughly enjoyed our stay and wouldn't hesitate to return.
Lewis
2017-01-16T00:00:00Z
Great place, beautifully converted barn, tasteful design. Martin was extremely friendly and helpful and even shared some fresh eggs from the chickens.
Ian
2016-07-07T00:00:00Z
Lovely and cosy with the multifuel stove going. Thanks for another lovely stay.
Sophie
2016-11-23T00:00:00Z
Great barn, lovely location, enjoyed my return visit. Thanks!
Sophie
2016-09-07T00:00:00Z
Such a perfect place for a romantic weekend away. It feels like you are in the middle of nowhere and the surrounding countryside is beautiful. The barn was spotless and had a lot of charm. With the bath, woodburner and fully kitted kitchen, there was everything you could need in the property. I would recommend the place to couples or small families looking for time in the countryside. Thanks again Martin.
Jeremy
2017-03-19T00:00:00Z
Martin, We had a lovely couple of nights at your comfortable, beautifully furnished and homely barn conversion. We will hopefully return some time in the future
Fahmida
2016-02-19T00:00:00Z
Martin's place was the perfect getaway & base to visit the lakes for us. Secluded with countryside views but not too far from all the amenities. We loved staying here, watching the lambs out the windows & listening to the birds singing. The cottage has been beautifully decorated/furnished & Martin provided really helpfull information and directions. We'll definitely be looking to stay again just for longer next time!
Karla
2017-04-03T00:00:00Z
Tipus d'habitació
Casa/pis sencers
---
Tipus de propietat
Casa
---
Capacitat
4
---
Dormitoris
Penny Bridge, Regne Unit
Ford Cottage, is a 300 year old traditional Lakes District Cottage, in a sleepy haven between the bustling areas of Windermere, Coniston and Hawkeshead. The cottage has been lovingly updated and provides a real home from home and cozy atmosphere.
bathroom with separate shower room, downstairs toilet, lounge, snug (with additional sofa bed) and fully equipped kitchen. The garden extends to the back and the side and gives views over the Coniston fells and the fells over towards Windermere and is the perfect place to relax and watch the sun set before you, after a long day of adventure and fun. The cottage is centrally heated, but also has a wood burning stove in the lounge/dining room, to ensure a cozy end to the day, whatever the weather. We have Wifi, Freesat TV, DVD player (with a large stock of DVD's to choose from) and a Chromecast streaming device for streaming content from your tablet or phone. There are maps and guide books for all needs and plenty of games to play to keep everyone occupied.
Nearly 300 years old, Ford Cottage has previously been a pub, post office and the cottage for the chauffer of nearby Rusland Hall. It is a regularly used and much loved second family home, sitting in the idylic Rusland Valley, between the more famous Windermere and Conniston valleys. At the very heart of Swallows & Amazons country. - the author is buried in Rusland Church Yard - this is the perfect location to explore all the popular places in the South Lakes, but also the hidden gems of the Furness Peninsula and the foodie heavon that is Cartmel, as well as the action packed centre of Grisedale Forest. This is an idylic, bucolic backwater, hidden within a stones throw of it's more famous cousins and offering a taste of this glorious corner of England, which is truly far from the madding crowd and yet a stones throw from all the action The surrounding area boasts some excellent pubs, cafes and restaurants, from the famous multi-Michelin starred L'Enclume, to notable gastro pubs such as the Masons Arms, (Cartmel Fell) and the Drunken Duck (Near Hawkeshead) and a wide array of good pub guide recommended boozers and many glorious cafes and tea rooms. You can orientate most walks or rides around these culinary 'way points' and be assured of maintaining your sugar levels throughout! There are four National Trust sites within 15 minutes of the cottage, an English Heritage sites at Stott Park Bobbin Mill and Furness Abbey, Ruskins home on the shores of Coniston, together with the museum named in his honor in Coniston village, the impressive Holker and Levens Halsl and the many delights of Hawkeshead and Wordsworths school and nearby Hill Top, home to Beatrix Potter. Alongside all these attractions there are simply hundreds of becks, fords, lake shores and islands that will entertain kids and adults alike for hours.
As newcomers to Airbnb, we weren't sure what to expect, but Tim's cottage was a little slice of heaven and he'd prepared a very helpful folder full of information about the cottage and things to do. It is in a rural location, so it was a pleasure to wake up to the sound of cows and birds, walk through the farms and finish our day with a log fire. There were plenty of toys to keep the children happy and a selection of DVDs. We would happily return for another vital rest and recharge.
James
2016-03-28T00:00:00Z
Tim was a friendly and accommodating host and a pleasure to deal with. He left a very thoughtful welcome gift for us - much appreciated! The cottage is a delight and we would all happily stay there again. It has so much character, is very comfortable and is the perfect place for a relaxing break in the country. We'll have fond memories of board games in front of the stove!
Sarah
2016-01-12T00:00:00Z
We had a lovely stay at Tim's cottage. The cottage is beautiful, and has a good mixture of period features and modern appliances. Tim was very communicative, giving us detailed information prior to our arrival and there was a welcome pack on arrival that gave us plenty of information about the cottage and the surrounding area. We would definitely like to return.
Verity
2016-05-06T00:00:00Z
We had the most wonderful stay at Tim's cottage. It is beautiful and so well equipped with everything you could need. Tim was very helpful with directions and any questions we had and the cottage has a very handy booklet with anything you need to know from how to change the thermostat to where to find some great walking tracks. We would have loved to stay longer in this gorgeous cottage in the beautiful Rusland valley.
Jane
2015-10-15T00:00:00Z
Gorgeous cottage, it had everything we needed (and more). Including stunning views. Tim was great and informative. I would definitely stay again.
Dani
2016-03-19T00:00:00Z
Absolutely fantastic stay in Ford Cottage this weekend to celebrate my dads 60th Birthday. The cottage is exactly as described but in all honesty the photos don't do it justice. Beautiful views from the back of the property looking onto the fells and big enough to accommodate 6 adults and a baby with ease. Although we never met Tim he was very easy to get hold of, and left clear instructions on how to gain entry into the cottage, along with a very detailed information book of everything there is to do in the surrounding area and some great places to eat. The cottage is very rural, but a fantastic base camp for anyone who is looking to explore the south lakes while avoiding the busy tourist areas. We cant wait to stay here again next year.
Calum
2016-10-18T00:00:00Z
The cottage was fantastic. A cozy little getaway. Everything was comfy, clean and well prepared. Would definitely stay again.
Steve
2016-10-25T00:00:00Z
The cottage is beautifully located with the view of the fells to the back. The instructions to get to the property was perfect and the cottage is fabulous. You can see it is a second home as there is all essential facilities for cooking and other necessities. We were unfortunate to be stuck inside due to stormy Desmond which affected the Lakes District massively, but the cottage provided us perfect shelter and entertainment on the rainy day. Lots of board games to play to keep us entertained. Highly recommend it and will try and return in the future. Tim communicated within reasonable time to any of our requests once we were there.
Bedanta
2015-12-07T00:00:00Z
Tipus d'habitació
Casa/pis sencers
---
Tipus de propietat
Casa
---
Capacitat
6
---
Dormitoris
Rusland, Anglaterra, Regne Unit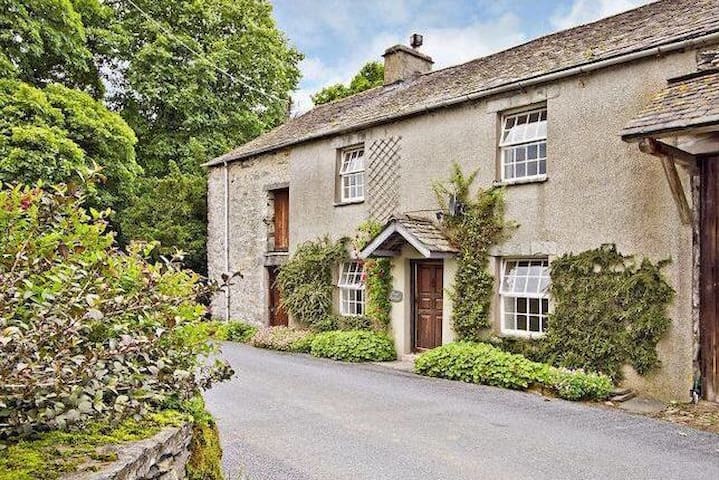 The cottage is close to Ulverston in the south Lake District of Cumbria. It is a character cottage which has been stylishly enhanced to provide guests with a range of modern conveniences whilst retaining some of the original 1880 features. There are views of the Leven Estuary and Cartmel Fell. The cottage is good for couples and families, walkers, cyclists, canoeists and sailors, and will suit the needs of business travellers as well. Access is via 15 steps. There is a secure cycle store.
The cottage has two double bedrooms with king size beds the beds can be split into two small singles if this is required. There is a modern shower room on the first floor alongside the first bedroom. The second bedroom is in the attic. Downstairs the open plan living area provides a fitted kitchen with a dining area and a lounge with a feature fire place and a wood burning stove. Gas, Electric and fuel for the stove is included in the price for the cottage.
The cottage is close to Holker Hall and gardens, Cartmel Village, Coniston Water and Lake Windermere. The Haverthwaite Steam Railway and the Lakeside Steamers are only two miles from the cottage. There are some fascinating walks nearby along the Leven Estuary. For cyclists the National Cycle routes 70 (Walney to Wear) and 700 (Morecambe Bay) pass the front door of the cottage. Off road cyclists can access miles of tracks of varying difficulty nearby. The cottage owners can provide advice on suitable routes and can provide guided rides if this is preferred by guests. The nearby Coniston Fells and Grizedale Forest provide miles of varied walks for hill walking enthusiasts and families.
Kathryn and John made us feel very welcome from the moment we arrived. We were their first guests at Number 2 Mount Pleasant and they thought of everything. The cottage was absolutely stunning and had everything we could need and more. The location, amenities and most importantly the beds were perfect! I will most definitely be back and reccommend this listing to anyone wanting to visit the Lake District!
Viana
2016-06-21T00:00:00Z
Hosts did everything to help, even to the point of waiting outside for our arrival rather than us not find the place. Very clean and tidy place, and the southern Lakes very accessible by car from this location
Peter
2016-09-20T00:00:00Z
This being my first booking through Airb&b, I was greatly relieved with the immediate contact by Kathryn via email. She also responded promptly to any queries. On arrival at the cottage, we had a warm welcome from both Kathryn and John, despite our later than estimated time (M6 traffic!). Kathryn and John had thought of every little thing to make the stay as comfortable as possible. Their "little touches" around the cozy cottage were delightful. The king size beds were super comfy, and the cottage conveniently accommodated 4 adults. The photo's on here don't do true justice to this little gem hidden in a beautiful part of the country!
Arif
2016-07-11T00:00:00Z
We absolutely loved our stay in Kath and John's beautiful cottage home. Kath and John are such friendly and helpful hosts who were easy to contact prior to and during our stay. The cosy, comfortable and clean layout of the house made it a lovely place to come back to after exploring the Lake District. We particularly loved sitting by the fire at night. The views are stunning and the closest town is about 4 miles away. John recommended some great walks with beautiful views. The black Combe walk is steep but the views from the top are absolutely breathtaking! We definitely want to make the journey back there again :)
Brooke
2016-11-28T00:00:00Z
Our stay at Mount Pleasant Cottage was fantastic. The cottage is lovely: clean, well equipped, comfy and cosy - particularly with the wood burner. Kathryn and John were on hand to welcome us, and gave us plenty of information, and left maps and leaflets to use during our stay. Greenodd has a nice bakery, butchers, convenience store, pub and wine shop, and is well located to reach the beautiful fells and lakes. We recommend walking in Grizedale Forest, around Coniston and the lake, and definitely hiking up The Old Man. We also had an incredibly special meal at L'Enclume in Cartmel. We can't recommend the cottage or area enough!
Ian
2017-02-06T00:00:00Z
A huge thanks to Kathryn for being a marvellous hostess and incredibly accommodating over the New Year period. The house was beautiful, well equipped and absolutely immaculate and we hope to return again at some point in 2017. Also, amazing value too!!
Jacqueline
2017-01-02T00:00:00Z
This is our 2nd visit and it was as excellent as the first one. Kathryn and John are great hosts. We wish them well with the planned upgrades for drying room and wet room.
Gary
2016-12-29T00:00:00Z
Very welcoming host. The listing was exactly as described. Lovely cottage,clean,quiet and comfortable. Would definately recommend and stay again.
Holly
2016-12-19T00:00:00Z
Tipus d'habitació
Casa/pis sencers
---
Tipus de propietat
Casa
---
Capacitat
4
---
Dormitoris
Greenodd, Regne Unit
Gorgeous, cosy yet spacious 17th Century cottage nestled in the tiny village of Bowland Bridge. Lovely walks from the house, and only a short drive to Lake Windermere and Kendal. The perfect place to stay for local strolls, fell walks, cycle rides, wild swimming or just curling up by the fire with a book. The village boasts a small shop/cafe and two pubs serving fantastic food and ale.
This is a 17th Century cottage full of character and original features. The woodburners are fuelled by wood from our own woodland up the road and make the cottage cosy in the winter. The kitchen features a nice big Stanley stove for cooking on. The bedroom is nice and light with a window that opens up for fresh air and the morning birdsong, while the shutters can be closed for a good, dark night's sleep. The modern bathroom has a big bathtub and good shower.
Bowland Bridge is a small, peaceful village comprising two pubs, a lovely shop and cafe and a handful of houses in the heart of the green and luscious Winster valley. There are lots of beautiful walks in the local area. The village cafe does a great bacon sarnie and picnic lunch!
If you are looking to stay in a place truly crafted with the love and lived experience of someone's life and not an ikea-made, sterile hotel or airbnb, then this is the place for you. My boyfriend and I had been out for a muddy day of climbing, and immediately felt warm and welcome in Emily's home. The bathroom is lovely, with a gorgeous huge bath tub, and the bed is comfortable and warm as well. The kitchen is unique and interesting, with low wooden beams, sprinkled with bits of artwork from the host's travels. The pub two doors down has amazing and affordable food that you can enjoy without having to pay to stay at the attached inn. In the morning, Emily left us some fresh bread/coffee/eggs/spreads for breakfast, and we were able to have a cozy morning in away from the english rain. This airbnb is cozy, inviting and unique, one of my favorites I've ever stayed in!
Gracie
2016-10-16T00:00:00Z
We had a wonderful stay with Emily and Nick in their gorgeous little cottage. We were warmly welcomed with a cup of tea and had full use of the living room and kitchen whilst we were in the house. The room itself was very cosy and comfortable and the wood burner in the living room was constantly lit, keeping us nice and warm. We took a trip to both pubs in the village on consecutive nights and were very impressed by the quality of food served. All in all a wonderful holiday - would highly recommend a visit.
Rebecca
2016-12-21T00:00:00Z
Stayed at Emily's absolutely beautiful house while cycling the W2W. She warmly welcomed us in even in full soaked clothes and muddy bikes. She let us hang up our dripping gear and put our trainers in front of the fire before making us a cup of tea and leaving is to shower and get ready for tea at the lovely pub just two doors down. Highly recommend staying here and doing the pub quiz on a Thursday. Just check the weather first. The village is gorgeously picturesque and the scenery like from a painting. Oh yes. And we were presented with an amazing array of eggs, toast, granola and crumpets for breakfast and the next stage of our cycle. *****
Jon
2017-03-31T00:00:00Z
Beautiful location, close to pubs, river, beautiful countryside and the house is peaceful and charming. Emily was a great host, very considerate and welcoming. She also enlightened us about a whole hidden world of storytelling.
Nikki
2017-03-28T00:00:00Z
Great cottage which feels like such a relaxed and tranquil place to stay, very cosy too. Emily was a great host, very welcoming and friendly. Breakfast was also brilliant in the farmhouse kitchen, we loved the homemade marmalade!
Ian
2017-01-15T00:00:00Z
Nick and Emily are wonderfully welcoming hosts into their home. The cottage is cosy and warm and perfectly located for a weekend of fresh air, walks and good pub food.
Collette
2016-10-31T00:00:00Z
Emily and Nick are exactly what you hope for in Airbnb hosts. Kind and friendly, they were willing to help us with any questions we had about the area and even leant us a book of short walks in the Lakes. There was a beautiful breakfast laid out for us every morning including apple juice from their own apples, and a wood burner was almost constantly running in the living room the whole time we were there. A beautiful home coupled with the best hosts, can't go wrong.
Jack
2017-03-05T00:00:00Z
Bowland Bridge is a pleasant drive out of the way (~20mins to Windermere). Rose Cottage itself is right next to the lovely Hare & Hounds pub, and as far as anyone could wish from traffic and tourist traps. Prepare for a cosy, quiet night. Inside the cottage is a work of personal care and rustic taste. Books, instruments, and very comfortable couches. There are daffodils in almost every window, and shutters in the guest bedroom to keep out all the cold and light. After a cheery welcome we were left to range free in our space. Our host was incredibly generous with his space, from the table heaving with breakfast ingredients to the capacious sunlit bath.
Tautvydas
2017-03-26T00:00:00Z
Tipus d'habitació
Habitació privada
---
Tipus de propietat
Casa
---
Capacitat
2
---
Dormitoris
Bowland Bridge, Regne Unit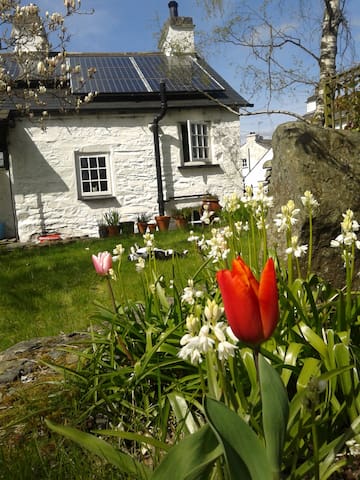 A perfect rural holiday retreat with comfortable and modern luxury throughout. More reminiscent of a contemporary hotel than what you would expect from a traditional Lakeland cottage, with the 'cheeky cottage chic' styling proving a winning combination. Jazzberry boasts all modern luxuries such as waterfall shower, full central heating, Italian Sofas, SKY TV etc whilst maintaining the intimate feel of a classic Lakeland cottage with a traditional fireplace, wood burning stove & original doors.
Boasting two comfortable, contemporary furnished bedrooms sleeping four people (master king and a twin) and a stunning large family bathroom, Jazzberry is perfect for a family holiday or just a chance to chill in company of friends. The spacious fully fitted kitchen offers everything you require should you decide to self-cater and make the most of the dining table.
Jazzberry enjoys direct access from A590 to the front and has lowland fells to the rear. We are certain that the plethora of local attractions will keep the whole party busy but for a change of scenery and all important relaxation, a day at the nearby refurbished Whitewater Leisure Centre or Swan Hotel can be enjoyed for a daily rate. Whether you would like to simply enjoy the complete peace of Backbarrow, taking cycle rides or walks out from your door (whether for a leisurely stroll among the fells, hills and tarns or just a quick trip to one of the four friendly pubs/hotels within walking distance), or for use as a base for exploring the beautiful landscape of the Lake District National Park, the location could hardly be better. Walking distance = Lakeland Motor Museam; Lakeland and Haverthwaite Railway that links you to the Lakeland Steam Cruises up and down Windermere; The Lakes Aquarium; Bigland Hall Estate offering Adrenalin sports, shooting, fishing and riding. Short Drive = Holker Hall; Sizergh Castle; South Lakes Wildlife Park; Blackwell arts and crafts house; World of Beatrix Potter
Tipus d'habitació
Casa/pis sencers
---
Tipus de propietat
Casa
---
Capacitat
4
---
Dormitoris
Backbarrow, Anglaterra, Regne Unit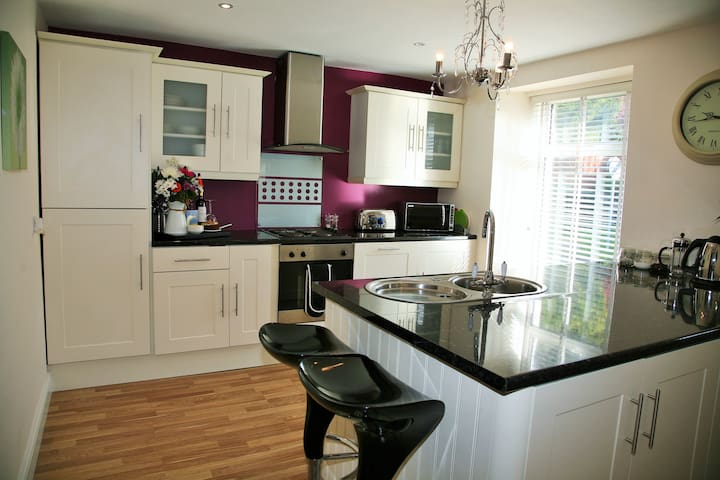 Glendene is a beautiful cottage in the perfect Lake District location - in wonderful hamlet with great pub, good walks & easy to get to. Comfortable & welcoming with large living room with log fire, lovely kitchen & 3 double bedrooms. Dogs welcome.
The Space Glendene is a beautiful spacious cottage in the perfect Lake District location. Its found in the wonderful hamlet of High Newton, close to a great pub serving excellent food and the lovely Yew Tree Barn antique store and Cafe. It is close to the famous town of Cartmel and just 20 minutes drive to Windermere and the heart of the Lakes and all its many attractions. Its also close to Grange over Sands with its direct trains from Manchester airport. There are plenty of great walks from the door of the house. Glendene has the perfect living room for families or group of friends, with seating to sit and relax and enjoy the fire, but also with another seating area for the children or for guests to relax and read. There is also a sofa bed for those extra unexpected guests. Upstairs there are three double bedrooms sleeping 6 people. Two bedrooms have double beds and one twin. There is a beautiful fully equipped kitchen with traditional style range cooker, dishwasher, microwave etc, and a dining table for 6. The house has a full large sunny bathroom and the convenience of a downstairs loo! The house is equipped ready to welcome babies or young children, with high chairs, stair gates and cots ready for your use. Up to two well behaved dogs are welcome. You will find freshly laundered linen and towels waiting for you. An initial supply of logs are also provided during the winter months. The house has a lovely private back garden to sit and relax and a garage to secure bikes.
Glendene is the ideal place for a holiday in the Lake District as it benefits from the peace and tranquility of a very small gathering of a few houses, but with the benefits of an amazing pub close by with great food when cooking is too much trouble. There is also a lovely cafe a short walk away and a superb farm shop also within walking distance. However, if you do want to venture further, there is the lovely town of Cartmel which is now host to UK's best restaurant, and also a short drive up to the tourist attractions of Windermere and Bowness.
We had a lovely stay in this beautiful house. Fantastic location, lovely big, clean and light rooms, very cosy. We especially enjoyed the shower (particularly after long, sweaty walks around the lakes!). Tanya was so helpful, replied to my many questions straight away. The perfect place to relax and catch up with friends in the sun and such good value too. Thank you!
Molly
2016-08-02T00:00:00Z
Tanya's cottage is spanking clean and love the size of the kitchen. It's fully equipped and have a great stove/oven to whip up a sizeable meal! Location is ideal as a base to travel around Windermere especially since we have a car. It's really peaceful and quiet and having a pub nearby helps when we are lazy to cook. Wifi is slow though although with patience it does get us by. There are children's toys nicely packed in the living room which is a delight for our little one. A good place for family with young children!
Karen
2016-09-06T00:00:00Z
We thoroughly enjoyed our stay at Glendene. The cottage was immaculate on arrival, and perfect size for our party of 4 adults, 2 babies and 2 dogs! Tanya was a brilliant help in planning our holiday, and always responded to my messages very quickly. The cottage location is idyllic, with a great pub and cafe in close walking distance, and many great days out, just a short drive away. Would thoroughly recommend!
Jess
2016-07-30T00:00:00Z
Tanya was friendly, welcoming and always willing to answer questions from our first enquiry. Glendene is a beautiful cottage, that we found to be exactly as described in the listing. It is situated in a quiet, peaceful hamlet village with (as recommended) a fabulous and welcoming pub serving good quality food. High Newton is situated a short drive from some of the Lake District's finest attractions, close to the main road making it easy to find and travel to and from. But there are also some lovely spots to reach by foot including the nearby craft centre and antiques dealer, with a pretty little cafe serving a range of cakes, meals and drinks. The cottage itself was more spacious and well equipped than we had at first expected, with comfortable furnishings. The garden is small, but a real sun trap. Thanks to the weather, we made good use of the BBQ - the lawn is not overlooked at all so we felt very comfortable spending evenings relaxing outdoors. Linens and appliances were all present and correct, and we stocked up the cupboards and fridge with food and drink from the local farm shop and nearby supermarkets. We recommend a visit to nearby Windermere (for a boat trip), Cartmel (for the sticky toffee pudding and food in The Royal Oak) and a drink by the river in the evening sun at The Swan Hotel in Newby Bridge (a surprise find on our last evening) - all are within 20 minutes drive of High Newton. We thoroughly enjoyed our long weekend at Glendene, and will certainly be back again.
Jonathan
2014-07-08T00:00:00Z
Spacious cottage, excellent facilities, superb kitchen. Our needs were fully catered for. A sleepy hamlet, close to Windermere. Lovely pub across the road.
Amelia
2014-08-23T00:00:00Z
As many of the other reviews have said, the cottage is much bigger than it appears in the pictures. It really is a lovely place from where to explore the Lakes. Tanya was great at keeping in touch, and it was super easy to check in. The kitchen is well-equipped - we had a great time cooking a meal here when we arrived. The beds are very comfortable and the log burner is perfect to have drinks around with friends. The Crown pub is about a 2-minute walk away and serves delicious food (the sticky toffee pudding is to die for!). All in all, a wonderful place to stay - we can't wait to go again!
Michelle
2015-04-20T00:00:00Z
It was an amazing trip! The cottage was full of everything that you need! It was a pleasant stay, we had a different lifestyle and experience. Tanya was very helpful, she has prepared all the brochures that we need. Utensils and beddings are more than enough for you to use. Will go back if I have the chance again.
Penny
2014-07-15T00:00:00Z
Just returned from a sublime week in Tanya's cottage in lovely High Newton. We felt at home the minute we walked through the front door. The cottage has everything required, down to children's toys, crayons, docking station for MP3, record-player, wi-fi and logs for the stove. Nothing is nicer than a glass of whisky in front of a crackling fire-one of life's simple pleasures. Everything has been thought through and provided. Across the road is a very cosy pub with beer at £2 per pint and delicious home cooking. Within a fifteen minute drive is Cartmel with interesting shops, an abbey and lots more cosy pubs. Windermere is 20 minutes away with a host of water-borne activities, quirky little shops and yes, you've guessed it-lots more even cosier pubs. Thoroughly recommend Glendene. Tanya is great host, very quick to reply to queries and will go that extra mile to ensure that her guests have everything they need. We are planning a return visit in April and have already started counting down the days !
julian
2015-11-06T00:00:00Z
Tipus d'habitació
Casa/pis sencers
---
Tipus de propietat
Casa
---
Capacitat
6
---
Dormitoris
Newton in Cartmel, Anglaterra, Regne Unit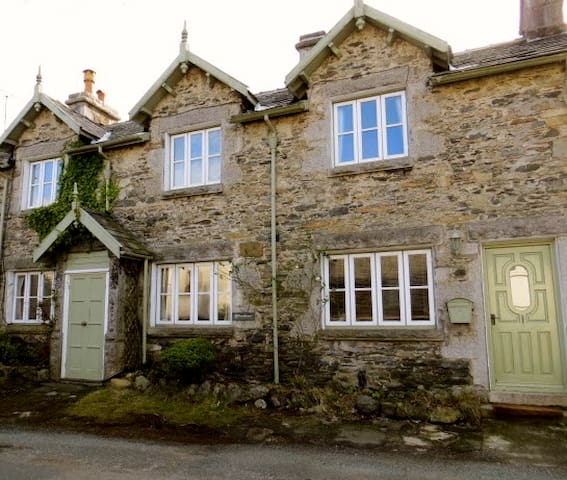 4 The Fold is a traditional Lakeland cottage situated close to the foot of Lake Windermere. Family-friendly activities abound within walking distance including a steam railway, motor museum, aquarium and lake cruises, Perfect driving access to other Lake District locations. You'll love the cosy fireplace, the countryside and the views. With a large master bedroom and a smaller room with bunk beds it is great for couples and families with kids. A sofa bed in the cosy lounge means up to 5 adults can sleep in comfort. A separate conservatory/dining room gives loads of space.
This place is close from the M6, 15min drive to Ulverston city centre. Rooms were quite cosy and would recommend for a small size family planning to spend a relaxing weekend/short get-away.
Mausam
2016-11-29T00:00:00Z
A lovely place in a quiet neighbourhood to stay at if you're coming to visit the Lake District. I would definitely recommend it.
Yoan
2017-01-17T00:00:00Z
We stayed in this cottage as a couple and it was perfect for a short stay in the Lakes. It was well located just south of Lake Windermere and easy to get to from the M6. The cottage itself is very cosy and had everything we needed for our stay. The wood burner was much appreciated in the cold winter weather! Gordon and Charlotte were very helpful hosts when we had questions about the property and were quick to respond to messages.
Hannah
2017-01-01T00:00:00Z
We really enjoyed our stay at this cozy cottage. The hosts are very accommodating and made every effort to ensure we had everything we needed for a happy landing after our long journies. The back garden is beautiful and feels quite private. We would've spent more time in it if the weather had been better. As it was we spent a couple of evenings tucked up warm by the fire, enjoying the peace and quiet. There's a spa just a short walk down the road who gave us a good deal on daily passes and offer a range of treatments. Overall, a really restful time. Thank you Gordon and Charlotte.
Karen
2017-04-04T00:00:00Z
Tipus d'habitació
Casa/pis sencers
---
Tipus de propietat
Casa
---
Capacitat
5
---
Dormitoris
Backbarrow, Cumbria, Regne Unit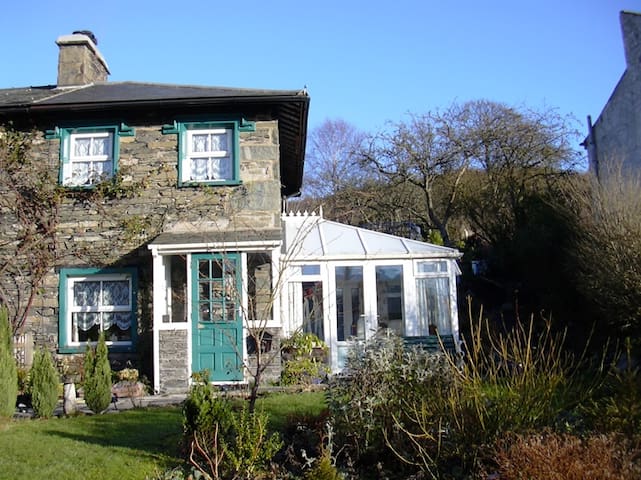 *Cartmel Races 4 night stay now available 26-30 May 2017* Unique 5* self catering accommodation for 2 set in the village of Cartmel. A modern & cosy space with easy access to the village and the Lakes. Parking and outside seating area. Sorry, no dogs or children!
Contemporary but cosy self catering accommodation for couples. Mezzanine loft style bedroom to the first floor with views towards Cartmel Priory; stylish walk in shower to the ground floor; fully equipped kitchen with breakfast bar and seating plus open plan lounge area with bifold doors leading to the outside seating area and parking space. Elemis toiletries, White Company bathrobes and slippers plus Welcome Goodies all provided. The Old Roller Shed has been lovingly renovated with a sleek and modern style and provides everything for a 5* stay. Leave your stress behind and relax........
The beautiful village of Cartmel, famous for Sticky Toffee Pudding and the Michelin star restaurant L'Enclume, also offers an abundance of other delights including: Unsworth's Yard providing wine, cocktails and Cartmel brewery, Cartmel cheese shop and bakery, Cartmel Coffee, plus 4 pubs and several shops, not forgetting Cartmel Races!
Enjoyed a wonderful holiday, in this amazing home. We would sell our home, and rent The Old Roller Shed for EVER, and live the dream! but, for now, we will continue to take our holidays here. We propose The Old Roller Shed for the Olympic Gold Medal for sheds! Thanks also to Airbnb for the quick, easy booking service and email confirmation. Appreciated.
Frank
2016-07-28T00:00:00Z
Rachel was a fantastic friendly and helpful host, and the old roller shed is a beautiful and unique space. Its location is really handy for everything Cartmel has to offer but also feels realily peaceful and away from any hustle and bustle. We would highly recommend it for a bit of luxury in the lakes.
Ali
2016-07-02T00:00:00Z
Absolutely perfect stay at the Shed - Rachel was a very communicative host and arrival instructions (including wifi) worked perfectly. The shed is immaculately clean and well equipped, including wonderful thoguhtful additions of local cheese, beer and elemis toiletries. The bed was super comfortable as well! Would love to come back.
Charlotte
2016-09-12T00:00:00Z
Rachel's place was great. Great design, well appointed, very clean and in a very good location. Highly recommended.
Andrew
2016-09-04T00:00:00Z
A wonderful little place in the relaxing village of Cartmel. The Old Roller Shed is stunning-finished to a very high standard.
Justine
2016-10-26T00:00:00Z
Rachel made our arrival very pleasant. Communication was easy and she provided some lovely treats on our arrival. The shed is beautiful, cozy and eye catching - so much more interesting than any hotel. Thanks!
Simonas
2016-05-24T00:00:00Z
The Roller Shed is better than the pictures convey. We had a wonderful time and will definitely be back next year. Rachel has thought of everything in the design and décor and created a stunning holiday home. Cartmel is a beautiful village with great pubs and good access to the Lakes and the coast.
Christopher
2016-08-01T00:00:00Z
The Old Roller Shed is fantastic. It has been beautifully designed and looked after by Rachel and has everything you need for a very comfortable stay. Cartmel is a lovely village and The Roller Shed is in a great location near the village centre, local pubs etc. Highly recommended!
Tom
2016-04-06T00:00:00Z
Tipus d'habitació
Casa/pis sencers
---
Tipus de propietat
Casa
---
Capacitat
2
---
Dormitoris
Cartmel, Cumbria, Regne Unit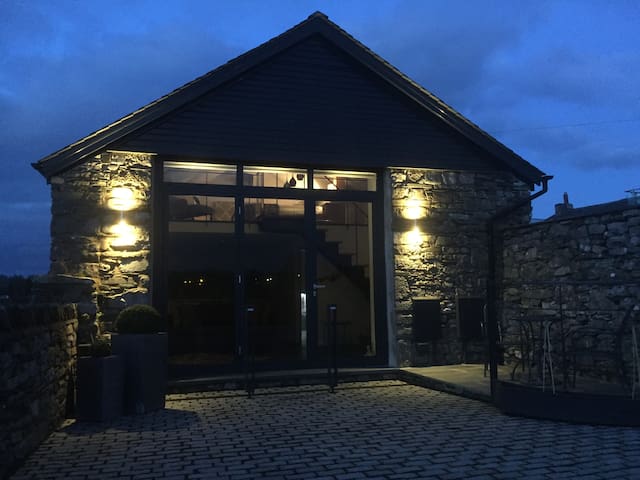 A luxurious 4 star (Visit England) rated cottage with level access adjacent to our Victorian schoolmaster's house. Completely private & designed for two people. It is located in a tranquil, little-known part of the Lake District National Park. It is well equipped with high quality furnishings and decor and kept in immaculate condition. The Cottage makes an ideal location for a romantic break or base from which to explore the many attractions of this world famous National Park.
Accommodation: •Private entrance. •All on one level. •Centrally heated throughout so is comfortable even in the coldest weather. •Sitting room with dining area: electric stove fire, flat-screen television, radio and DVD. Stunning views of the garden and countryside beyond. •Well equipped screened kitchen area: double hob, combi microwave and oven, grilling machine, slow cooker, toaster, fridge with freezer compartment. •Washing machine, iron, ironing board and household cleaning equipment. •Comfortable bedroom, overlooking farmland: Beds can be arranged to give twin beds or a superking size double. Ample wardrobe and drawer space. •Luxurious bathroom with large bath and separate power shower. The toilet is in an alcove within the main bathroom. The room is light and airy with a velux roof light: ideal for star gazing whilst having a bath! Outside •Own car parking. •Private enclosed terrace with table and chairs. •Set in an acre of wild garden with a summerhouse over-looking a pond: an ideal location for picnics. Facilities •Bed linen, towels, tea towels heating and lighting are all included in the rent. •Free WiFi available. •To get you started, we provide a welcome pack of tea, coffee, milk, biscuits or cake, a loaf of freshly baked bread from our local bakery and a pack of toiletries.
The cottage is situated amongst picturesque villages and green, rolling hills in the Lake District National Park. Whether you are after an activity holiday or a place to relax and recharge your batteries, this is the place to come. As well as being ideally situated within the National Park, the cottage is also close to a unique coastal landscape typified by quiet beaches, salt marshes – a haven for wild life - and working towns, such as Barrow with its abbey, ship building museum and internationally famous wildlife park.
Tipus d'habitació
Casa/pis sencers
---
Tipus de propietat
Casa
---
Capacitat
2
---
Dormitoris
Colton, Anglaterra, Regne Unit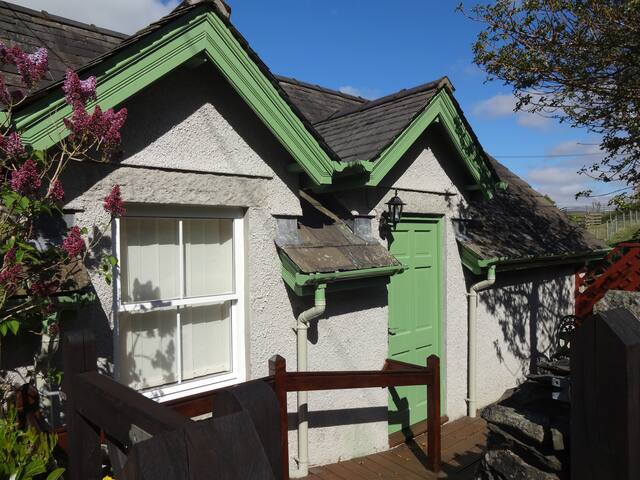 Sleeps 4+1. Detached lakeland stone cottage with private woodland garden overlooking tranquil tarn. 'Green' ground source heating, wood stove, rich wood finishes inside. WiFi, TV and all linen included. 1 mile north of Cartmel, 15 minutes from M6.
A great quiet and private cottage in its own grounds. Gold Award from Green Tourism vouches for sustainable principles of management. Wood felled on site used inside. Walnut floors. Beautiful garden overlooking tranquil pond. Put-you-up bed available for a fifth person (charge applies).
Quiet area of woodland and open fields. The property is 100 yards away and above a quiet single track road north of Cartmel. The village of Cartmel, renowned for horse racing and sticky toffee pudding, is one mile away, with shops, farmers market, pubs and restaurants, one with 2 Michelin stars.
Our hosts made us feel very welcome, useful directions & info before arrival too. This little cottage is lovely, was very clean, well equipped, warm and cosy, great for a family of 4 or less (we are a couple with children aged 11 and 8). Lovely to have a pint of milk and tea/coffee makings on arrival too, and the fresh flowers were much appreciated. The setting is very rural and quiet, but you can walk in to the beautiful village of Cartmel in 30 mins or so, along the country lanes (or drive in 5 mins). Cartmel has some great pubs, a village store, a deli type shop, 3 or 4 cafes, toy & gift shops etc, we walked in and out of the village frequently. The cottage is also a great place to explore northwards up in to the Lakes, particularly Windermere and Coniston, or Grange over Sands is just 15 mins south-east, or south round the coast down to Morecambe area. Plenty to do. Take your Ordnance Survey maps! As other reviewers have said, yes the water pressure in the cottage isn't the best but we all coped fine with the shower and it's a small price to pay for a stunning location, and a very cosy, natural feel.
Karen
2015-08-14T00:00:00Z
John made us welcome-even some milk in the fridge when we arrived and he helped when we couldn't get the washing machine to work. Very well equipped cottage in a lovely area close to the lakes and the coast. The woodburner makes the front room very cosy in the evenings.
Gethin
2015-01-13T00:00:00Z
Had a fantastic stay, close enough to walk to the picturesque village of cartmel where there are shops for groceries, warm and welcoming pubs and one of the best restaurants in Britain. Cottage is beautiful and the unspoilt surrounding countryside is breathtaking. Definitely will be returning!!
James
2017-02-12T00:00:00Z
Our favorite place to stay in the lakes. The cottage is perfect and in a great secluded location. John was a great host and gave us some really helpful tips on what to see and do.
Will
2016-06-24T00:00:00Z
Stunning rural setting, just over a mile's walk from Cartmel. Saw nuthatch and treecreepers just outside front door. Cottage cosy warm with unfloor heating. Very clean and well equipped, with charm. I had no phone signal but excellent WIFI. Very relaxing - we loved it. Enjoyed the Fri market & local produce (3rd fri of each month), as well as a number of great pubs & the fabulous L'Enclume.
Andrea
2016-10-25T00:00:00Z
My partner and I had a fantastic few days in Broughton Bank Cottage. The instructions John emailed to us before we came were very useful, I'm pretty sure we wouldn't have found it otherwise! The cottage is really cute inside, with a nice modern kitchen. The bedrooms have fantastic sky lights which were amazing to wake up under! We booked the cottage to coincide with a meal at L'enclume, which worked really well if you are considering doing the same. We walked down to Cartmel village from the cottage which took about 15 minutes and then got a taxi back up afterwards which cost about £7. You have to walk along the road so it isn't ideal after dark but it's fine during the day. If you want to visit Cartmel without being right in the middle of the village, this place is perfect.
Edd
2014-06-09T00:00:00Z
Nestled and hidden away amongst trees in this beautiful location, the Goldilocks cottage is lovely. Very old building converted and warm on the inside with invisible heating, wifi and mod cons plus a very comfortable bed and a stubborn wood burner. The shower is slow and theres not much hot water but otherwise this place is ideal. TIP - the sat nav takes you to a place 200 yards up on the left before you reach the actual place - keep going and take the next right and if you see a duck pond your there.
Lord Robert
2015-05-11T00:00:00Z
A great little cottage in a peaceful part of the Lake District. John was a great host!
Naeem
2016-07-25T00:00:00Z
Tipus d'habitació
Casa/pis sencers
---
Tipus de propietat
Casa
---
Capacitat
4
---
Dormitoris
Cartmel, Grange-over-Sands, Cumbria, Regne Unit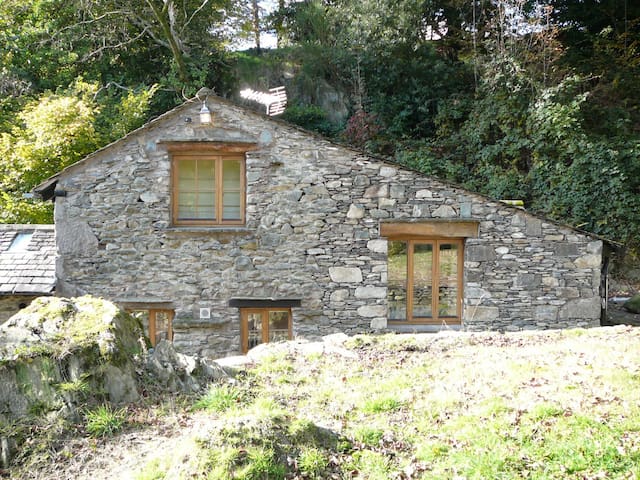 1

-

18

de

35 Lloguers de Cases
Introdueix les dates per veure el preu total. S'aplicaran tarifes addicionals. És possible que també s'apliquin impostos.