This property is self catering with breathtaking views in a rural location. A modern barn conversion, which sleeps a maximum of 4 people, it is stylishly furnished with everything you need for a relaxing break in the country. PLEASE NOTE: We politely request that only booked guests stay overnight at the Cabin (max 4 people) and any further guests leave the property by 9 pm out of respect for people in the farmhouse and neighbours. Public transport is incredibly limited.
This property is self catering with breathtaking views in a rural location. A luxury barn conversion, which is stylishly furnished, the accommodation sleeps a maximum of 4 and comprises one double bedroom with en suite bathroom with shower, wall hung basin and WC; double bed on a mezzanine level above the living area; contemporary open plan living/dining room; open plan kitchen with fridge, oven and hob; electric heaters, and a log burner fire for chilly evenings. There is small amount of logs and a fire lighter provided for the log burner, please bring more logs if you want several fires. Bed linen and towels are provided and there is private parking on site. No Smoking in the property.
Places of interest within a very short distance are Hever Castle - home of King Henry VIII; Chartwell - country home of Sir Winston Churchill; Penshurst Place - stately home, gardens & adventure playground; Groombridge Place Gardens & Enchanted Forest and Ashdown Forest - home of Winnie-the-Pooh. We are nestled right in the heart of the Eden Valley, which offers Golf Courses, Horse-Riding, Fishing, Cycling, Boating and Walking. For those who like to shop in style, Tunbridge Wells Spa Town and The Pantiles cannot be bettered and for those partial to a "flutter", Lingfield Racecourse has many events to keep you entertained.
This is a great little cabin tucked away in the beautiful Kent countryside. The cabin in stylishly furnished and the duck pond, horses and even lamb's make it a unique place to stay. Ray was a great host and gave us clear directions on how to get there. We only stayed one night, but would have loved to stay for longer - would highly recommend.
Lucy
2014-09-28T00:00:00Z
The location and cabin were lovely with two friendly dogs to welcome me. The problem on two of my three nights was communication with the host Ray. On the first night, I couldn't get the stove to light using the sawdust ball (not seen that before) provided. I went to the main house and spoke to Ray and he said that he didn't look after things now, Claire (who messaged me the arrival details) handled things. He said he didn't know what to suggest other than I go and get firelighters. I drove into Tunbridge and bought some. I was disappointed by his lack of attention. On the second night, the cabin power was out and none of the cabin's circuit breakers had tripped. Ray was not in the main house. I tried to call him and Claire on their mobiles. I left a message on Ray's voicemail but couldn't leave a message for Claire. I also sent a message via the Airbnb app. After an hour I found a utility block next to the main house, found the circuit breaker and switched the power back on. A couple of hours later, Claire messaged to apologise and say that her new phone didn't go to voicemail and she had been at work. The next day she kindly left some muffins as a further apology. Unfortunately I never heard from Ray - which as the host I find very disappointing. The cabin is great, in a convenient location between East Grinstead and Tunbridge. The lack of consideration from Ray spoiled the stay.
Richard
2016-10-20T00:00:00Z
The cottage was beyond amazing and well furnished and very good taste. We used the fireplace and it was very cosy. It was a very warm place. We paid the gym but we found it quite dirty and that put me off a bit so only my boyfriend used it for a couple of hours. The neighbourhood was not exhisiting and since we cycled from Ashurst station (we did not have a car, came by train from London) was quite an hard path to reach the cottage. In the same day of arrival we managed to cycle for an hour to East Grinstead and found a pub to have dinner and also do some shopping for two days eating at home. I recommend the place but if you have not a car it might be better to go during summer.
Giorgia
2014-11-27T00:00:00Z
The cabin was fantastic! Shame we were only there for 1 night!
Amelia
2016-05-17T00:00:00Z
We stayed for one night in the cabin and had a great time. Ray was a very friendly and helpful host, providing us with all the information we needed including how to find the place. The cabin itself is beautiful and spacious and we couldn't recommend it more. Plus there are the cutest dogs and other friendly animals on your doorstep. We will definitely stay again when we are next in the area.
Harriet
2014-06-23T00:00:00Z
Beautiful cabin in a great location, we had a fantastic time there!
Alejandro
2016-08-22T00:00:00Z
Lovely location, clean and tidy. Friendly cats and dogs!
Steven
2016-08-30T00:00:00Z
Great Location Great little cabin and Great Host. Thanks Ray We will definitely visit again.
Ozzie
2014-03-01T00:00:00Z
Tipus d'habitació
Casa/pis sencers
---
Tipus de propietat
Cabana
---
Capacitat
4
---
Dormitoris
Blackham, Regne Unit
Arriving here is like arriving in a little part of heaven - what a magical place! Situated among the apple trees, the holiday cottage has it's own decking area with hot tub/bbq and fire pit, with the most fabulous views of the Kentish countryside.
The entrance to Little Oak is up the wooden stairs on the outside of the barn. The holiday accommodation is found on a single floor and encompasses the living/sitting room (with futon), kitchen, double bedroom and white tiled bathroom with hand basin, wc, bath and shower attachment. Little Oak is situated in the grounds of my house and although we have pets and children, we are respectful with your space. A great addition to Little Oak is the hot tub, which is for you to use during your stay and is available all year up til 8pm September til March and 9pm for the rest of the year. Table Tennis is also available outside if the weather is good which is great fun for a couple and for families…. Also offered is a trampoline… You have a beautiful hammock in the summer too. On a warm summer evening the fire pit gives you that little extra bit of heat, so that you can sit outside and chat surrounded by nightlights and enjoy the night sounds. With a fabulous welcome pack to enjoy and countryside all around, this holiday cottage is ideal for a holiday or short break. Just take your book and relax in the shade of the garden or pack a small rucksack and enjoy exploring the many footpaths in the area. CHECK IN : 4pm CHECK OUT: 10am Its so peaceful and relaxing here, so ideal if your looking for a real break and need to re-charge your batteries…...
Its very peaceful here, perfect if you have a hectic life and want to unwind and relax, but we're also very fortunate to have lots to do on our doorstep, like Hever Castle, Penshurst Place, Groombridge Place, Lingfield Race Course..... as well as lots of lovely country pubs, like The Rock in Chiddingstone Hoath, The Bottle House in Penshurst, The Hatch in Colemans Hatch, The Dorset Arms in Withyham....
Charming and cosy place to stay in Sussex countryside, the food gifts were a lovely touch, especially the fresh eggs! Hot tub was fab. Pip was a welcoming and approachable host.
Kathy
2014-05-12T00:00:00Z
A beautiful place with beautiful hosts. Pip couldn't make us feel more welcome. Despite being very busy she was always quick to answer any queries and the house was more than well stocked with anything we needed.
Lauren
2015-11-08T00:00:00Z
A lovely break in a very nicely furnished flat. The rooms were cosy, the kitchen had everything required and the food and drink provided by Pippa was a welcome touch as the nearest shop is at least 4miles away. The highlights were undoubtedly the hot tub, which was fantastic, and the peaceful ambiance. We hope to come back!
Andrew
2015-01-04T00:00:00Z
Wonderful location in rolling countryside surrounded by apple trees and beautiful garden. A great welcome. Fantastically equipped property. Very welcome extra food treats including bacon and fresh eggs.
Malcolm
2016-08-01T00:00:00Z
Beautiful place to spend a lazy weekend. Pip is a fantastic host - you will want for nothing. Highly recommended.
Robert
2015-09-27T00:00:00Z
We loved Pip's accommodation, lots of different places to sit outside, and of course particularly liked the hot tub, most welcome at the end of a day's sightseeing. Pip was so welcoming, lots of help with advice on local eateries and how to get to them, and really went out of her way to make the stay so enjoyable. Thank you so much. Finally, their fabulous dog Charlie, who kept us entertained while in the hot tub.
paul
2015-06-19T00:00:00Z
We really enjoyed our stay at little oak. The cottage is situated in Pips beautiful garden and provided the perfect location to really relax. The welcome pack was a real treat and Pip was a great host- she had thought of all of the little touches to make our stay really comfortable. It is a lovely cottage in a beautiful area and I would really recommend this place to anyone looking to chill out!
Georgina
2016-06-28T00:00:00Z
We had an amazing stay in this Airbnb, lovely location, surroundings and accommodation. The weather wasn't great however this didn't stop us using the hot tub or eating outside! Pip was a great host and made us feel very welcome as well as leaving us some lovely treats when we arrived. Highly recommend for couples wanting to escape to the countryside.
Samantha
2016-08-04T00:00:00Z
Tipus d'habitació
Casa/pis sencers
---
Tipus de propietat
Pis
---
Capacitat
2
---
Dormitoris
Blackham, Kent, Regne Unit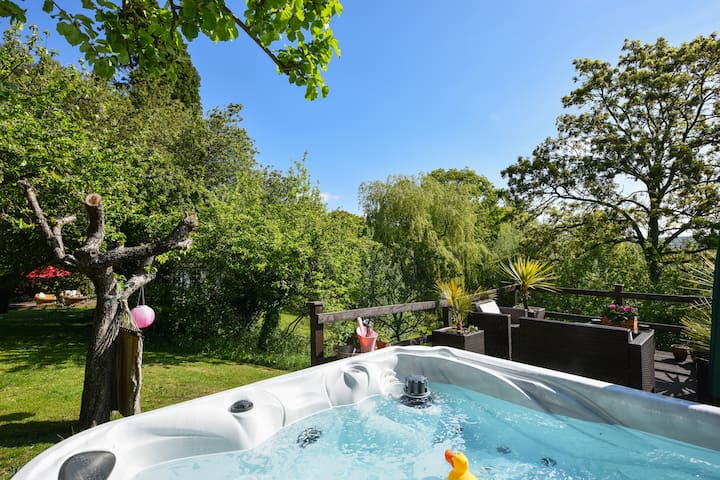 Edells egy viktoriánus művészet és iparművészet stílusú kúria William Morris háttérképek és érett kert ha-ha. 5 perc séta állomás egy 45 perces közvetlen járattal Londonba. Nemrég nyitotta meg miután egy privát családi otthon, mivel az 1840-es években.
Csak a közelmúltban megnyílt miután egy privát családi ház 1849 óta, Edells egy meleg, hívogató és nyugodt otthon, mint egy kitalált hotel vagy nyaraló. A saját területtel gyönyörű kilátás nyílik a Magas-lankák felé Ashdown Forest. Csak a hely a kikapcsolódásra és ünnepelni barátaival és családjával. Edells megtalálható a végén saját meghajtó bélelt tölgyfák és laurel hedges. A kert került kifejlesztésre az elmúlt időkben az irányítása és felügyelete Christopher Masson tanítványa, Lanning Roper, aki tervezte a kertek Highgrove. A viktoriánus ha-ha már helyreállították, és lehetőség van arra, hogy szemgolyó a tehenek! A nyilvános gyalogút fut keresztül Edells Paddock összekötő ház hálózatának vidék sétálni a közeli pub és kastélyokat. A William Morris tapéta megtalálható sok szoba a ház kézzel készül. A terveket elő az eredeti Morris tapéta blokkok és használata történelmileg hiteles színeket, amelyek kézzel összekeverjük. Azt mondták, a korábbi Airbnbers, hogy a konyha "van minden felszerelés, amire szüksége lehet." Ami a berendezések / készülékek van: egy 4 sütő aga, Neff dupla elektromos sütő grillel, 4 lapos indukciós főzőlap, mikrohullámú sütő, vízforraló, turmixgép, mérleg, hűtők, hűtőszekrény fagyasztó, mosogatógép és egy mosógép. Jelenleg ágy konfiguráció: földszint - x1 király; 1. emelet - x1 superking / twin zip-Link, x1 király, x1 superking / twin zip-Link kihúzható egyszemélyes pótágy, x1 kettős, x1 kétágyas, x2 egységes; 2. emelet - x1 superking / twin zip-Link, x1 szoba négy kislemez (ez lesz, hogy a teljes kapacitás 20 + 1). Jelenlegi vécé és fürdőszoba konfiguráció: földszint - földszint + loo kérhető szobás, fürdőszobás, 1. emelet - Hínár Fürdőszoba hosszú viktoriánus kád (kézi zuhany mellékletet), vécé és mosdó. Family Fürdőszoba karom lábfürdő (kézi tusoló mellékletet), nagyvonalú zuhanyzó, vécé, mosdó és bidé. 2. emelet - Bölcsőde Fürdőszoba papucs fürdő (kézi tusoló mellékletet), vécé és mosdó.
Egy rövid séta (6/7 perc) a Edells központja Markbeech szélén. A falu az ország Pub széki ló. Hosszabb séták lehetővé teszi a vendégek, hogy elérje sok más helyen, beleértve a Hever Castle (40 perc) a VIII Inn mellé, Chiddingstone Castle (60 perc), a The Rock Inn az úton, és a Castle Inn és Tulipánfa Tea szobák mellé, Penshurst Place (80 perc) a Leicester Arms mellette. Sok sétákat lehet kombinálni a különböző kocsmákban együtt többek között: Fountain Inn Queens Arms, széki Ló, Rock Inn, Bottle House Inn, foltos kutya, Leicester Arms, Castle Inn, Henry VIII Inn, agár, ... A nagy csoportok azt javasoljuk, szerzés a kapcsolatot ezekkel a pub közvetlenül főleg ha abban a reményben, reggeli, villásreggeli, ebéd, uzsonna és / vagy vacsora. Bár ez nem minden a pubok és kastélyokat. Egyéb tevékenységek gyalogosan tenisz, krikett, lovaglás, ... Kívül gyalogosan nyit meg akár sok más tevékenység, mint a hegymászás, horgászat, gokart, golf, úszás, bowlingterem, gőzüzemű vasutak, vitorlázás, mozik, színházak, stb Lásd a Edells útikönyvet és térkép további ajánlásokat. Sok érdekes házak, kertek, hogy nézze 21 National Trust egy rövid autóútra található többek Chartwell valamint Hever Castle, Penshurst Place. Hole Vendégház a túlélő határokon szárnya későközépkori csarnok házat által kezelt Landmark Trust, mindössze 5 perc sétára található. A lehetőség a gyaloglás és a lovaglás "Micimackó ország a Ashdown Forest kényelmesen a közelben. Kerékpározás egy nagy dolog ez a része az országnak, és nőtt egyre népszerűbb az utóbbi években a népszerűsége a triatlon a Hever Castle. Mi is van egy részletes PDF útmutató a házat, hogy meg tudjuk osztani veletek, ha már lefoglalt további összefüggésben a ház és a környezetét. A legközelebbi város Edenbridge amely WAITROSE szupermarket mellett éttermek enni és elvihető: - Angol - Tom Bell Fish & Chips - Indiai - Minőségi Tandoori - Kínai - A Magic Wok - olasz - La Botte - Török - Isztambul kebab - Olasz - Domino Pizza
Edells is an absolute dream. The countryside surrounding the house is stunning and perfect for long walks. The house itself is beautiful; old and characterful with heaps of space for dinners and relaxing. Lots of lovely fireplaces too which really added to the overall feel. Hugo and his uncle were fantastic hosts, incredibly helpful at every stage and happy to leave us to our own devices once they'd shown us around. I cannot recommend this place enough. Thanks again!
Charlotte
2017-01-29T00:00:00Z
There are countless things we loved but specific things to mention are the staggering location and views from the house, the beautiful William Morris wallpaper, the many curiosities that you find around the house, the incredibly well equipped kitchen AND the host. Hugo was extremely helpful and went out of his way to ensure we had a good weekend. We had a beautiful catered meal which was cooked by Jess who was recommended by Hugo. This was incredibly good and 21 of us were able to eat together in a candlelit room-it was really special. We walked straight from the house and really enjoyed the surroundings. We had pub grub which was good at the Kentish horse pub. Thank you again! We will be back.
Sophie
2017-03-05T00:00:00Z
Our party really appreciated the welcome and guided tour of the house that Hugo gave them on arrival. Hugo was a great host and really helpful in the lead up to our visit. The house, grounds, setting and views are amazing. It's beautifully furnished and decorated and despite being such a large house, has a very welcoming and cosy feel and was perfect for our large family gathering. There's a fantastic book collection, lots of games and toys. Great country walks, local pubs and places to visit, this really is a beautiful part of England and only 40 minutes away from London Bridge from Cowden station which is a 10 minute walk from the house, although you wouldn't guess. We really enjoyed our stay and fell in love with the house, it was hard to leave!
Claire
2015-11-29T00:00:00Z
We rented Edells for our corporate retreat and couldn't have asked for a better property or host! Hugo was a delight to communicate with, and very helpful in trying to meet all of our needs for our time there. The house is lovely with an interesting history to it, and we made the most of the beautiful garden and setting. The property is very well connected and is near many great pubs and places that offer fun activities. I would wholeheartedly recommend for getaways of any kind! Thank you Hugo for everything!
Marijana
2017-04-09T00:00:00Z
I can only agree with what everyone's already said about the experience. The house is charming in its current form. It is like stepping back time. Shame that it was only 4 of us, would be great for a group of friends or family gather together. Never castle and garden was very nice which is close to the house. We also went for a morning walk, and saw deer running free in the fields. Hugo was extremely helpful, not only took time to show us all about the house, but also found us an old walking map which was useful. Highly recommended. Best stay so far with AirBnb
Joly Feng-Yang
2015-09-13T00:00:00Z
The most characterful house we have ever stayed in. Plenty of space for 20 people plus dogs to feel comfortable in, every room full of Arts and Crafts charm. Landscaped gardens to get lost in, and a lovely walk to a great local pub. Great communication with the host too. Cannot recommend highly enough.
alan
2017-03-26T00:00:00Z
We had an absolutely fantastic 3 nights in Edells. Hugo was there to meet on arrival and gave a thorough and fascinating tour of the house and garden - it was really exciting to be in a place with so much history. The house was full of quirks and charms, and everything we needed for a great stay in the countryside - nice walks, local pubs and lots of garden games! Highly recommended for any large group of any age!
James
2016-05-31T00:00:00Z
We had such a wonderful stay at this stunning home. Edells is a truly beautiful place to stay, full of character and charm, the photos don't do justice to how special it is. We loved having candlelit dinners and for small children there are some delightful and well loved toys to discover. And no need to bring a book, there are several libraries along with board games to enjoy. I've already been recommending to friends so hoping that Edells doesn't get so busy I can't come back. Hugo was an excellent host and showed us everything we needed. I feel like everything had been thought of so - sometimes when you stay in an airbnb things can be a bit sparse in the kitchen and you wish you'd brought your own kit - not here, there really is a great range of equipment and even herbs and spices! Thankyou again Hugo.
Anna
2016-01-02T00:00:00Z
Tipus d'habitació
Casa/pis sencers
---
Tipus de propietat
Casa
---
Capacitat
16
---
Dormitoris
Markbeech, Kent, Regne Unit
Geräumige Doppelzimmer mit eigenem Bad, das ist neu eingerichtet und eigenen Eingang. Das billigste Zimmer und am nächsten zu Fuß zum Gatwick South (URL HIDDEN) ist ein kostenloser Shuttle-Bus zum Norden terminal.Most Gäste gehen nur für layover bei uns buchen / Anschlussflug, also können wir Ihnen bieten wir eine komfortable Nacht versichern und erfüllt Ihre Grundbedürfnisse. Wenn Sie möchten, dass Ihre sehr frühen Flug nicht zu verpassen und im Fall gibt es einen Zug Streik so ist es ein perfekter Ort, um einen Frieden des Geistes zu haben.
Wir bieten auch Parkplätze £ 4 pro Tag. Kostenloser Kaffee und Tee, aber wir bieten kein Frühstück. Wir sind nur 10 Minuten zu Fuß zum Stadtzentrum von Horley und es gibt Restaurants, Pubs, Cafés und Geschäften. Sie können durch den Fang eines Zuges sowohl Gatwick und Horley Stationen nach London reisen. Sie sind genauso zu Fuß (10 Minuten) und es dauert 30 Minuten nach London. Wenn Sie nach Brighton gehen wollen, dann dauert es 30 Minuten, wie auch nur einen Tag im Meer zu verbringen.
Ruhige Umgebung und einfachen Zugang zur Stadt, horley Stationen und Gatwick South Terminal. In der Nähe des Park am Fluss, wo Sie joggen oder zu Fuß genießen können.
Esmeralda was a great host!! Her place is super close to the airport and I was able to walk to the terminal in the morning. Would definitely recommend
Allison
2017-03-10T00:00:00Z
It's really close to the airport. I definitely recommend if you have a connection flight in London. It's easy to get to and quiet. There's restaurants within walking distance along with other stores. My boyfriend and I enjoyed our stay here!
april
2017-03-16T00:00:00Z
Estamos haciendo la ruta de Londres- París y este alojamiento es ideal!! Son muy amables y te ayudan en todo! Muchas gracias!!!
Cristina
2017-04-07T00:00:00Z
Esme really looked after me from help getting there to an easy check in. Highly recommended
Chris
2017-02-28T00:00:00Z
Very handy for airport and parking.
John
2017-03-22T00:00:00Z
quite near to the station but really quite way to therea little bit horrible in the night walking.
Renée
2017-04-05T00:00:00Z
Nice place
智偉
2017-02-27T00:00:00Z
Nice place
Kiko
2017-02-10T00:00:00Z
Tipus d'habitació
Habitació privada
---
Tipus de propietat
Casa
---
Capacitat
2
---
Dormitoris
Horley, Surrey, Regne Unit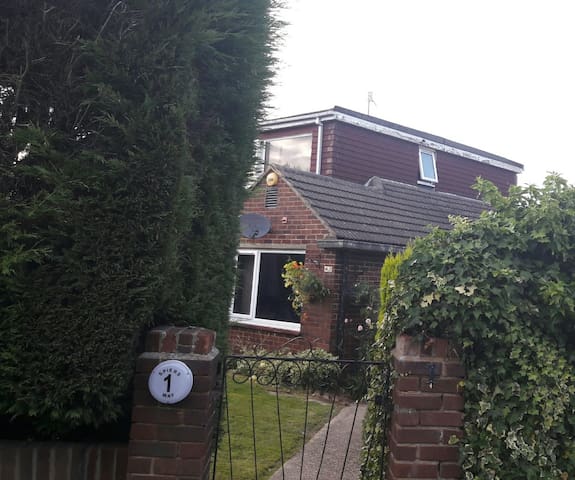 habitación privada individual en una propiedad moderna, cómoda y muy limpia en un barrio cerca del seguro y tranquilo para Gatwick (10 minutos en taxi, a 5 minutos en tren de la estación de Tres Puentes) y con buenas conexiones ferroviarias con el centro de Londres y la costa del Sur (la más cercana estación 1 milla).
El dormitorio tiene una cama individual con mesita de noche y lámpara y dos cómodas. La habitación es sencilla y ordenada, pero cómoda y limpia y perfecta para viajeros que buscan una estancia corta económico. El baño es moderno y limpio, con bañera y ducha - champú, jabón, gel de ducha y toallas. El baño será compartida si tengo otros huéspedes alojados. La cocina es grande, limpio y moderno y se puede tomar té y café durante su estancia, pero no está disponible para cocinar. La cocina se extiende en un área de comedor y sala de jardín con un sofá y TV. La sala de jardín proporciona acceso al jardín que usted es libre de utilizar en el clima más cálido.
El barrio es seguro, limpio y muy tranquilo.
Absolutely wonderful experience, Karen is a great host and the house is beautiful!
Oren
2016-02-11T00:00:00Z
Karen was extremely welcoming. The room was really nice, clean and close to the train station which was great since I had an early flight the next morning. She also helped me figure out the train and metro system in London, as I was meeting a friend for the day. I would recommend her room to anyone looking for a convenient and welcoming place to stay near Gatwick.
Kacie
2015-10-20T00:00:00Z
Karen was very kind and helpful. Her house is in a very nice and quiet neighbourhood. My stay was a little bit more than a week, so we got to know each other a bit more, which i really liked because I felt like home and not like in a hotel:)
Katrin
2016-12-04T00:00:00Z
Karen was so friendly and welcoming when I arrived. The room was very clean and well-decorated just like the rest of her home. I took the train from LGW to Three Bridges and then an uber from Three Bridges to the house – that cost me about £7.20 and was the best deal considering my luggage. I highly recommend a stay at Karen's if you want to be the near the airport.
Martha
2016-07-02T00:00:00Z
Karen was very nice and friendly and the room and house is very clean and beautiful , hoping to stay again soon
Asad
2017-03-25T00:00:00Z
Karen's place is scrupulously clean and tidy and just like the photos. My second time here and Karen is as welcoming as ever. Great that you can have a bowl of cerial there in the morning. Keep up the good work Karen!
Robert
2016-03-09T00:00:00Z
Karen was welcoming. Before I arrived she contacted me to make sure I got direction to her place. The room was exactly as she described,simple with comfy mattress. Good location and really close to Gatwick airport.
Pitch
2015-11-12T00:00:00Z
Another lovely stay :)
Lauren
2016-11-03T00:00:00Z
Tipus d'habitació
Habitació privada
---
Tipus de propietat
Casa
---
Capacitat
1
---
Dormitoris
Crawley, Regne Unit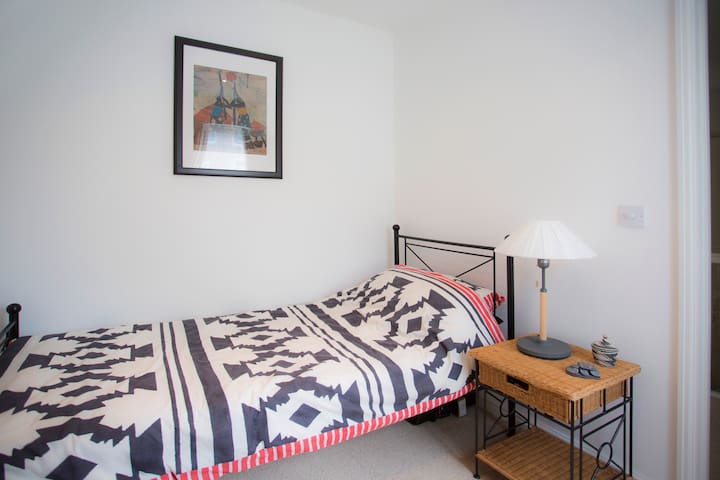 Starobylý dům v klidném venkovském prostředí 5mins pouze z Gatwick s výhledem na zelené louce. Rodina doma nabízející pohodlné a prostorné ubytování v soukromém prvním patře místnost s přilehlou koupelnou a menší pokoj v případě potřeby.
Venkovské venkovský dům, ideální pro buď zahájení nebo ukončení svou dovolenou z Gatwick. Dům se nachází jen míle od letiště, a přesto se nachází v krásném venkovském prostředí, v blízkosti několika hospod zemí a města Reigate. Ubytování je dvojče lůžkový pokoj s přiléhající soukromá koupelna / sprcha / WC místnosti spolu s menším jediným prostorem pro použití v případě potřeby. Komoda, šatní skříň, fén na vlasy, ústřední plynové topení, čaj a kávovarem a dostatek parkovacích jsou k dispozici. Za malý příplatek, Snídaně mohou být poskytnuty, zpravidla po 8 hodin ráno, dejte nám vědět, když přijedete. Transfer z letiště může být také organizovány.
Very nice lady, warm accommodation with luxury facility. I would like to recommend this property to all of my friends. Again, thanks for hosting us.
开阳
2016-01-30T00:00:00Z
The house is very lovely!! And Veronica is really really nice. I had a great experience there and I hope I can come there again!!
Doris
2016-01-15T00:00:00Z
Lovely stay, and very convenient for the airport. Beautiful house and view to the garden, crisp sheets, very clean, great shower, and little additions such as luxury toiletries and ginger biscuits made the stay a real treat! Veronica was very helpful in every way, thank you!
Ruth
2016-08-03T00:00:00Z
A lovely place to stay not far from the air port and a great host very friendly and nothing to much trouble highly recommended
Matthew
2016-07-24T00:00:00Z
We originally choose this location because of its proximity to Gatwick Airport but it exceeded our expectations in so many ways. The welcome by Roger and his many "local Knowledge" suggestions added to our holiday as well as ensuring a smooth connection to our flight. In veronica's absence Roger was a great host.
Graham
2016-09-13T00:00:00Z
This is a great place to stay. Close to the airport but quiet and peaceful. Roger is a lovely host and extremely helpful. Would definitely stay again
Valerie
2016-10-01T00:00:00Z
Veronica was absolutely wonderful. She made us feel very welcome and was extremely helpful. She recommended when we might leave for our flight as well as places to eat in the local area. She was acommadating and very friendly; the next time we travel to Gatwick we'll definitely want to come back!
Molly
2016-06-03T00:00:00Z
We had a lovely stay at Veronica's house. Beautiful home, comfortable room and perfect for our early flight from Gatwick.
Laura
2016-05-03T00:00:00Z
Tipus d'habitació
Habitació privada
---
Tipus de propietat
Casa
---
Capacitat
3
---
Dormitoris
Horley, Regne Unit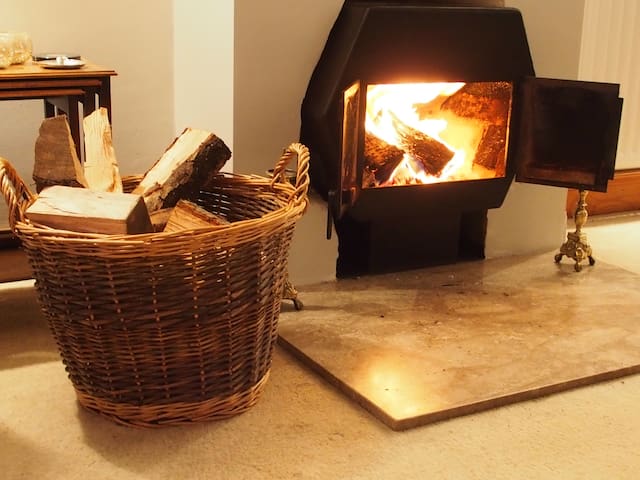 This interior-designed home is perfect for a relaxing stay in an authentic English village. The house is bright and airy and every room has an individual, playful, and homely feel. It is the perfect launchpad for exploring this historic and beautiful area. Dormansland is a small village in Surrey, heart of the English Countryside. It is 20 minutes by car from Gatwick Airport and Central London is under an hour by train.
Living Room Spacious and comfortable with a large L shaped sofa and open log fire for you to use at your leisure. A multitude of coffee table books, record player, and a Sonos system which runs throughout the house. Kitchen Easily accessible and fully stocked. Gas hob, oven, microwave, fridge, freezer, dishwasher, washing machine. Conservatory The dining room of the house with a large table that can comfortably sit 8 people. Master bedroom Calm and serene, with a kingsize bed and plenty of wardrobe space. 2nd bedroom Eastern influenced, with a double bed and small wardrobe. Bathroom & separate WC With a roll-top bath, shower and Mexican sink. Garden A cottage garden at the front, and a good sized rear garden with an expanse of lawn which sits under a beautiful willow tree. There is side access to the house, and a storage unit for bikes can be arranged. Please note that this house does not hold a TV. Laptops can be connected to the free wifi to access online TV and movies
Dormansland is a small village in Surrey, heart of the English Countryside. It is 20 minutes by car from Gatwick Airport and Central London is under an hour by train. The village has charming pubs, a local shop, and an ancient church. Fields, farms, and woodland are all on your doorstep to explore. Hever Castle (weekend retreat of Henry VIII), and Chartwell, Winston Churchills former home, are a short drive away. -Hever Castle -Standen House -Bluebell Railway -Lingfield Racecourse -Harewoods Woodland -Wakehurst Botanical Garden -Nymans House & Gardens -Chiddingston 12th Century Village -Chartwell House & Garden (25 min drive) -Quebec House (25 min drive) -Oxted -Westerham
We really enjoyed our stay at Natalie's lovely home. It was warm and cosy and very relaxing. The beds were very comfortable. Loved the bath too. Would highly recommend this house for anyone wanting a few days away. Good food at the local pub called the House at Home.
Angela
2017-01-28T00:00:00Z
The house is incredible stylish, homely and comfortable. We loved our stay. Lit the fire, cooked dinner and played games. Incredibly enjoyable stay. Natalie was a great host, easy to contact and very helpful in her response.
Miss K
2017-01-21T00:00:00Z
Natalie's contact was friendly and excellent. The house was very clean and the décor amazing. The area very quiet but pubs/restaurants just a short drive. Ideal if you want to visit Hever Castle.
Valerie
2017-04-01T00:00:00Z
Beautiful, cosy house with lovely interiors and perfectly clean and welcoming. There is a very nice little conservatory room where you can have breakfast and dinner looking out into the garden. Recommended!
Tracey
2016-12-27T00:00:00Z
Amazing interior designed flat indeed, absolutely lovely and spacious, would highly recommend. I didn't meet Natalie but she was very responsive to any communication, and arranged easy and flexible check-in and check-out for us. The log fire was terrific. Will definitely use again, thank you for an amazing Airbnb experience.
Johan
2016-10-29T00:00:00Z
Had a super cosy weekend. Beautiful house, will definitely be going back
Christian
2016-11-20T00:00:00Z
We loved Natalie's place, it has character and everything you'd need for a chilled weekend. Nice walks around, and a nice garden. We hope to go back some time! Thanks Natalie!
Beti
2017-02-27T00:00:00Z
Stayed 1 night after attending a wedding and could not rate it highly enough. We had great communication from Natalie and were completely wowed by the stylish retro decor. Would definitely stay again!
Genevieve
2017-01-15T00:00:00Z
Tipus d'habitació
Casa/pis sencers
---
Tipus de propietat
Casa
---
Capacitat
4
---
Dormitoris
Dormansland, Anglaterra, Regne Unit
A classic country cottage with secluded rural location, a gorgeous log burner for cosy nights in, a garden for BBQs and amazing pub next door. Perfect for couples and small families. We're a 15min walk from Lingfield Racecourse (plus spa and golf) and a 15min drive from the Bluebell railway, Godstone Farm, Hever Castle and loads of National Trust sites. The house feels wonderfully rural but is only a 3 minute drive from Lingfield railstation (45 mins to London) and a 20min drive from Gatwick.
A classic country cottage built in the 1850's with a secluded rural location, a gorgeous log burner for cosy nights in, a garden for BBQ's and amazing pub next door. Perfect for couples and small families (please contact the host if you have young children to make sure it is suitable for you). 2 bedrooms with the master bedroom having a king sized bed and the second bedroom a double futon sofa bed. The kitchen has a 4 ring gas stove with electric oven and top oven/grill, Microwave, fridge, toaster, kettle and small dishwasher. There is also a large breakfast bar for eating at or preparing meals. The laundry room is available with washing machine and tumble dryer and a large fridge freezer. Family Bathroom with bath, rainfall shower head and handheld shower attachment, toilet and sink. Heated towel rail and electric shaver/electric toothbrush charger socket.
We're 15min walk from Lingfield Racecourse (plus spa and golf) and a 15min drive from the Bluebell railway, Godstone farm, Hever castle and loads of National Trust sites. There are an abundance of golf courses in the area. There are 3 pubs within walking distance, the first (and best!) is a minutes walk up the road. If you have a car, there are also other pubs a short drive away. There is a small post office and convenience store 10min walk in Dormansland Village. Lingfield is the closest town with a small Co-op and Costcutter. There are a few cafe's and plenty of curry houses, a Chinese takeaway and chip shop. Edenbridge is the closest supermarket (Waitrose) which is a 10min drive and also has a few restaurants and takeaways in the town centre. The Fish and Chip Shop does Gluten Free fish and chips on Wednesdays! The cottage is on the border of Surrey, Kent and Sussex and has lots of walks from the front door. Please ask for any recommendations for good walks for all abilities.
This was our second time at the cottage and perfect for a quiet reflective get away before starting the new year! Got to take a few long walks around the area and so lovely coming home to cosy cottage with log fire after long day outdoors. Great for couples or families who want a quiet and reflective space or time away in nature.
Tan
2017-01-02T00:00:00Z
What an amazing place! The photos don't do it justice. It's a lovely house with everything you need. We had such a great time and Chris was a welcoming and friendly host. Highly recommended!
Alicia
2017-03-05T00:00:00Z
As described, a charming cottage with the most homely feel. The host was wonderful and wouldn't change a thing
Chris
2016-11-23T00:00:00Z
Really lovely stay, cottage beautiful and VERY comfortable beds. Thank you!
Sam
2017-02-26T00:00:00Z
Chris' place is like is described in the post: very comfy, and perfect for a break away from the nasty big city ;) Go for a walk in the area, and check out the local pub. You don't need more than that.
Mark
2017-01-08T00:00:00Z
What a gem this cosy cottage is! Set in scenic village and area that is ideal for a quiet and relaxing get away, with a wonderful pub less than 2 min walk away. Cottage is so well equipped, tastefully decorated and perfectly cosy, felt like home! Chris went out of his way to welcome us and ensure we had settled in and even lit the fire place for us. Every details and need of guests is taken into account and catered for with even a lovely bunch of flowers upon arrival - the perfect country getaway with wonderful hosts! Cannot wait to return in the new year
Tan
2016-11-20T00:00:00Z
Fab home and great location. We had a very comfortable stay for a weekend. Thanks to Chris for all the info he sent in advance of our visit.
Jessica
2017-04-02T00:00:00Z
Chris was an excellent host with a lovely cottage. The area is lovely, and has some great walks (for which Chris had printed out some useful maps). The nearby pub "The Plough" is also great.
Will
2016-10-23T00:00:00Z
Tipus d'habitació
Casa/pis sencers
---
Tipus de propietat
Casa
---
Capacitat
4
---
Dormitoris
Dormansland, Surrey, Regne Unit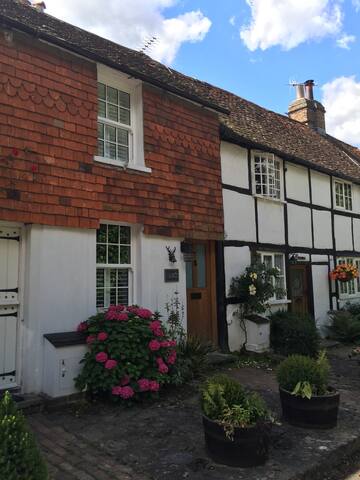 A lovely character 400year old house with great views. Small single room in a comfortable home. Close to Lingfield and Dormans station with easy access to London. 20 minutes to Gatwick airport.
Jules was THE most perfect host... from the minute I booked to the minute I left I felt so welcome... She advised me on the best places to eat & drink and even offered me some of the dinner she made for herself. I would recommend this to anyone, the best air bnb experience so far!
Nick
2017-01-06T00:00:00Z
Tipus d'habitació
Habitació privada
---
Tipus de propietat
Casa
---
Capacitat
1
---
Dormitoris
Dormansland, Anglaterra, Regne Unit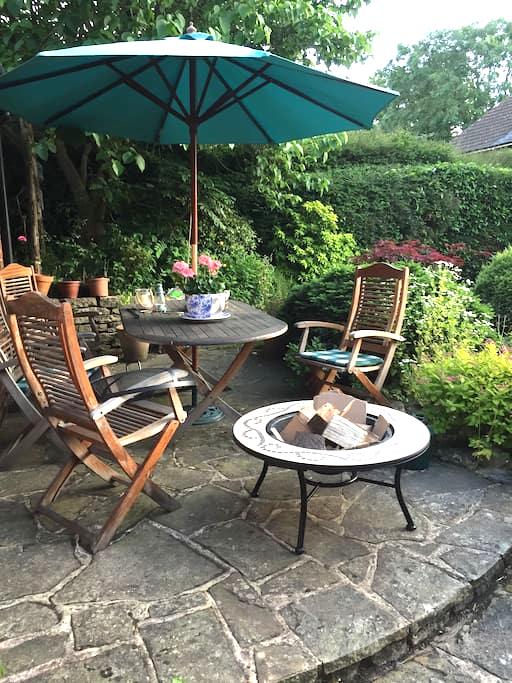 Große Harwoods Farm Sussex Retreat ist ein gerade fertig umgebaute Scheune auf einem Landgut in der High Weald Gebiet von außergewöhnlicher natürlicher Schönheit. Das Hotel liegt in einer wunderschönen Landschaft ist es immer noch nur etwa eine Meile vom Zentrum von East Grinstead Stadt. Die Kohlenstoff-neutrale Eigenschaft verwendet, ein Wärmepumpensystem Massequelle in Wärme und Sonnenkollektoren der meiste Strom zu liefern. Die Eingangstür führt in eine Luxus-Einbauküche, die auch eine Waschmaschine. Hinter der Küche ist eine große, offene Wohn-und Essbereich. Im ganzen südlichen Wand ist Glas, das sich vollständig geöffnet werden kann, um die spektakuläre Aussicht von einem schönen, sonnigen Terrasse genießen. Auf der rechten Seite des Hauses ist über zwei Schlafzimmer und ein Duschbad. Nachdem gerade erst abgeschlossen ist, ist das gesamte Grundstück ganz neu und modern, aber einige seiner besten ursprünglichen Scheune Eigenschaften behält. Der Rückzug hat die Verwendung eines Außen swmming Pool beheizt bis 28 Grad Celsius. Der High Weald Gebiet von außergewöhnlicher natürlicher Schönheit ist von Wander- und Radwegen durchquert criss. Im Süden der Immobilie ist Weir Wood Reservoir mit seiner aktiven Segelclub und Angel Konzession. Die Bluebell Railway Dampfzug Linie erstreckt sich nun in East Grinstead Bahnhof und fährt regelmäßig nach Sheffield Park. East Grinstead verfügt über alle Einrichtungen, die Sie von einer großen Stadt mit einer ausgezeichneten Auswahl an Geschäften, gute Sportmöglichkeiten, ein Theater und zahlreiche öffentliche Häuser verkaufen Harvey Ales, wahrscheinlich das beste Real Ale in der Welt erwarten würde! Das Zentrum der Stadt stammt aus dem Jahr 1100 und noch viele der ursprünglichen Gebäude aus dieser Zeit wie die prächtige St. Swithun Kirche
This place was absolutely beautiful!! The pond out front, friendly cats and horses around the property were a constant source of entertainment for our son. There were even playgrounds within walking distance. The train station, a great supermarket and everything you could need are just a short drive away. Aisles was a great hostess, we really enjoyed our stay!
Cindy
2014-09-14T00:00:00Z
Ailsa and David were wonderful hosts and the Garden Retreat was perfect in every way. A peaceful countryside setting only a 15 minute walk to town and shops. Chris and Daphne James
Chris
2016-05-19T00:00:00Z
Ailsa is a wonderful host in a beautiful retreat. From the rear terrace you're off to the stunning landscape and public paths that cross the area.. If you are looking for a great hide away for a few days.. this is the place to be.. Danny, Kristin, Marieke & Pascal
Danny
2013-07-25T00:00:00Z
The barn was very cosy and beautiful, we had everything we needed, great space inside and outside. The hosts were lovely and made us feel like at home. Thank you for a lovely experience Ailsa and David!
Irma
2015-04-26T00:00:00Z
The house and host were amazing. There to meet us at check in and more than happy to help is if we needed it at any point throughout our stay. The house decor is great and the amount of space is perfect. The garden is a great size and has an amazing view...even a few ponies roam around in the field next to it! Location means it's really easy to get to town centre and there are country walks close by. We will definitely be coming back to stay at the retreat.
stuart
2014-09-28T00:00:00Z
We had a warm welcome in East Grinstead. The cottage behind the farm is perfect for a family (we stayed there with 5). Really nice view and everything was very clean and well kept. Ailsa was helpful in giving us the information we needed. East Grinstead is a nice town and we did a lot of nice walks in the surrounding. We will definitely stay here again if we're around.
Eke
2015-05-06T00:00:00Z
We had a wonderful time at the retreat ...Relaxing, quiet and beautiful Alisa (our host) is also an amazing massage therapist.... She took good care of my back ... I was feeling NEW! David ( the host) was really welcoming and helpful ... It s a very special place ...
Mana
2015-04-11T00:00:00Z
Vriendelijke ontvangst, comfortabel en compleet huis met groot grasveld en zwembadje. De omgeving is mooi, met veel wandelpaden door het heuvellandschap van Sussex. Aanrader.
Ronald
2016-08-07T00:00:00Z
Tipus d'habitació
Casa/pis sencers
---
Tipus de propietat
Casa
---
Capacitat
6
---
Dormitoris
East Grinstead, Regne Unit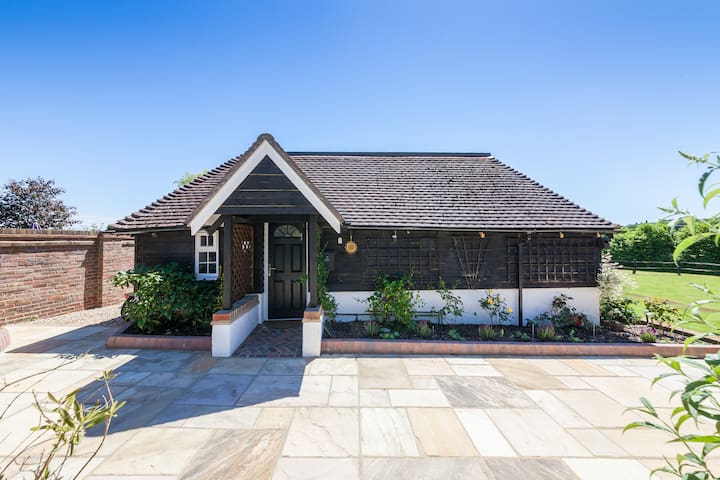 Ampio soppalco ampio bagno privato camera doppia con 2 finestre Velu(PHONE NUMBER HIDDEN)n un ambiente sereno, tranquillo quartiere. La posizione è in un tranquillo cul-de-sac senza traffico e parcheggio. La casa dispone di 3 livelli con 2 scale, 3 bagni in totale.
East Grinstead ha un sacco di carattere come un piccolo paese occupato. Molte belle passeggiate tra cui foresta di Ashdown a breve distanza da visitare.
Tipus d'habitació
Habitació privada
---
Tipus de propietat
Casa
---
Capacitat
2
---
Dormitoris
East Grinstead, Anglaterra, Regne Unit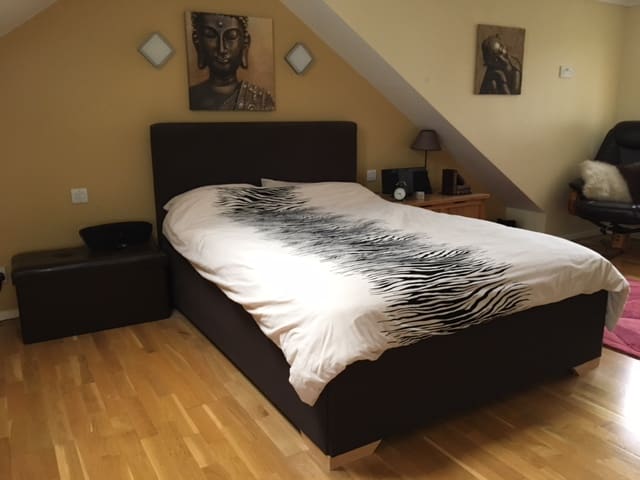 Tipus d'habitació
Habitació privada
---
Tipus de propietat
Casa
---
Capacitat
2
---
Dormitoris
East Grinstead, Anglaterra, Regne Unit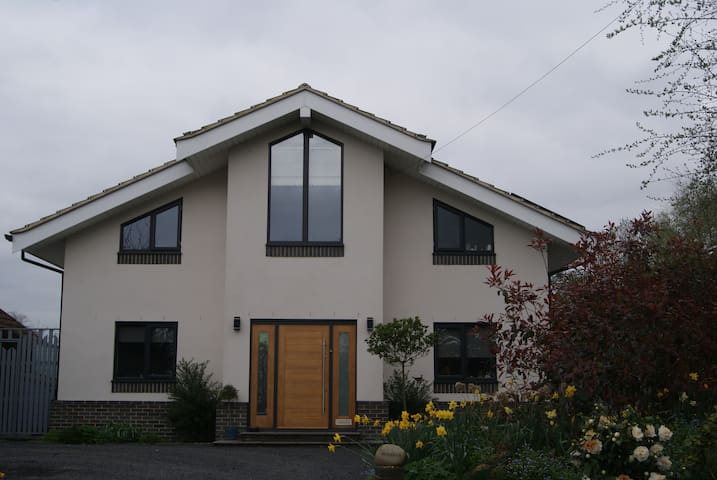 Eine sehr luftig, geräumig und wohnlich Schlafzimmer mit eigenem Duschbad. Das Zimmer befindet sich auf der obersten Etage und so sehr fühlt sich vom Rest des Hauses getrennt Ihnen viel Privatsphäre. Es befindet sich in der schönen und historischen Stadt East Grinstead, die etwa 9 Meilen vom Flughafen Gatwick entfernt.
Das Zimmer besteht aus einem Doppelbett für zwei Erwachsene, können wir auch ein zusätzliches Doppelbett und Einzelbett Etage bieten sie geeignet für Familien. Das Zimmer befindet sich im Dachboden und ist sehr geräumig und entspannend und fühlt sich ganz aus dem Rest des Hauses getrennt. Die Tür zum Schlafzimmer ist an der Unterseite der Treppe. Es gibt ein privates Bad mit WC, Waschbecken und Dusche. Zusätzlich Tee- und Kaffeekocher werden im Schlafzimmer zur Verfügung gestellt werden. Unser Haus liegt in einer ruhigen Anwesen in zentraler Lage in East Grinstead entfernt und das Stadtzentrum ist nur 5-10 Minuten zu Fuß entfernt. East Grinstead bietet viel Geschichte und schrulligen Läden und Cafés für Sie zu genießen.
East Grinstead wird von einigen der Süd-Ost-beste Land, mit dem Ashdown Wald (das Zuhause von Winnie the Pooh) und South Downs alle zugänglich ist umgeben. Der berühmte Dampfzug Eisenbahn als The Bluebell Railway bekannt stoppt in East Grinstead. Am Rande der Stadt liegt Standen, ein Kunsthandwerk Familie zu Hause im Besitz des National Trust. Die Greenwich-Meridian-Linie führt auch durch East Grinstead, es der einzige Ort, wo Ost und West Sussex treffen Surrey und Kent zu machen.
Very warm welcome, easy come easy go atmosphere and everything as described
Corin
2017-02-23T00:00:00Z
Marie and her family were excellent hosts. They were welcoming, helpful and the room was very clean and pleasant. A very comfortable night's sleep. Location convenient close to town with parking.
Louise
2016-09-04T00:00:00Z
We were made very welcome and I had my dog patting fix as I miss my dogs back home.
Pam
2016-08-29T00:00:00Z
Very friendly host and dogs thanks. Room as described. Kitchen made available to prepare own breakfast. Perfect for a stopover with our family. Thank you
Nicky
2016-08-12T00:00:00Z
Helaine and Paul have been charming with us , it was a perfect stay and We enjoyed this beautiful house
Elvira - Dan
2016-07-15T00:00:00Z
The part conforms to the description given. Very large with a functional bathroom. You will find a kettle, tea and bottle of water, hairdryer (for girls). We really enjoyed the time and recommend this host.
Sandra
2017-03-30T00:00:00Z
Convenient location, nice hosts. Worth staying if in the area
Tim
2017-02-05T00:00:00Z
Everything was just as described, lovely hosts, perfect stay. Thanks very much. We hope to stay again next time we are in East Grinstead.
Sarah
2017-03-12T00:00:00Z
Tipus d'habitació
Habitació privada
---
Tipus de propietat
Casa
---
Capacitat
4
---
Dormitoris
East Grinstead, West Sussex, Regne Unit
.
Ground floor period town house apartment with plenty of character with original wooden floorboards and mid century modern interior, quirky features and small balcony. Cosy, small space, perfect for 1-2 guests. *Please note this space is part of a classic English townhouse house, and therefore very old! If you are looking for a modern space this might not be for you ;) I do ask that you treat the space with care and respect, as I do :) * Excellent location, walking distance from East Grinstead town centre, with shops, restaurants, leisure centre and cinema. Next to train station with direct regular trains into central London, train station is also home to the famous bluebell railway. Driving distance to English heritage and National Trust sites such as Hever Castle and Brighton and close to beautiful walking spaces and country pubs. The apartment is also just 25 minute drive to/from Gatwick airport.
This is beautiful bijou flat, in a very convenient spot for East Grinstead High Street, restaurants and trains. We were able to take a short walk to wherever we needed! Very comfortable bed, sofa's and chair. Spotlessly clean and tidy. Hosted by the lovely Jess who had left clear, well thought out instructions. Would definitely recommend/return.
Jo
2016-11-13T00:00:00Z
Super place that I would highly recommend. 5*****
Timothy
2016-12-29T00:00:00Z
Great little flat, very convenient location. Super clean, very comfortable bed, warm flat, nice little kitchen with everything necessary, quiet, very pleasantly furnished and fitted out.
Bea
2016-12-18T00:00:00Z
My daughter Tasbih and partner Joe stayed for Christmas and thought that Jessica's place was perfect for their needs.
christopher
2016-12-26T00:00:00Z
Het appartement is precies zoals op de foto's, alles was netjes en goed onderhouden.
Malissa
2016-12-20T00:00:00Z
My boyfriend and I stayed in Jessica's apartment for one night when attending a wedding nearby at the Red Barn in Lingfield. It's really close to East Grinstead station so great if you're arriving by train, or need to get a taxi to anywhere else. My boyfriend's highlight was the McDonald's situated a 2 minute walk away - nothing like a McD's breakfast to cure a hangover. The flat is exactly as pictured and described - very clean, tidy and cosy, and equipped with everything we needed. The bed was really comfy, and the shower was powerful - two of the most important things for me. And we even made use of the N64, playing MarioKart for a good few hours. Thanks Jessica!
Becki
2016-12-11T00:00:00Z
Tipus d'habitació
Casa/pis sencers
---
Tipus de propietat
Pis
---
Capacitat
2
---
Dormitoris
East Grinstead , West Sussex, Regne Unit
Ampia camera doppia si trova al piano superiore della casa con il proprio bagno. La casa si trova vicino Ashurst boschi foresta, che se si desidera camminare per 25 minuti è a pochi passi dalla città di East Grinstead. 30 minuti di guida dall'aeroporto di Gatwick.
Molto vicino all'aeroporto di Gatwick, quartiere tranquillo.
Molto tranquillo, vicino alla foresta bel paesaggio
Tipus d'habitació
Habitació privada
---
Tipus de propietat
Casa
---
Capacitat
2
---
Dormitoris
East Grinstead, Anglaterra, Regne Unit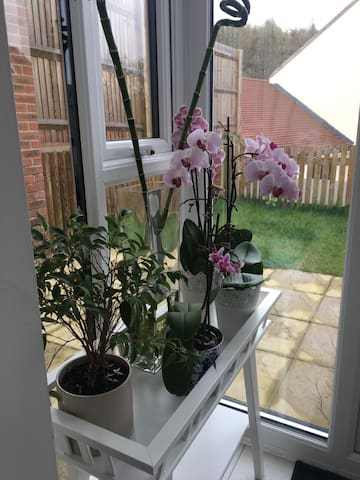 Splendidamente recente decorate ampia camera matrimoniale con bagno con doccia accanto. Grandi porte francesi che si aprono sul giardino. Viste magnifiche. Vicino alle stazioni a Londra. Internet e propria vista libera tv. Situato in un acro di terra che si affaccia bosco. stile Chiesa casa tardo 18 ° secolo con ampio strada carrabile.
Questa proprietà è gotico con travi immersi in splendidi giardini con un sacco di parcheggio.
Si può camminare in città in poco meno di 40 minuti. Ottenere gli autobus per le principali città come Crawley e Tunbridge Wells, nonché una ogni 30 minuti ora di viaggio diretto a Londra. Situato nella campagna rurale di straordinaria bellezza naturale, passeggiate e pub di campagna si trovano nelle vicinanze.
A really lovely place to stay - the house itself has some fascinating period features, a lot of character charm, and the guest annexe is very well provided for (comfortable and very modern too - the shower is rather space-age!) Julia was a very flexible host (I had to stay out quite late owing to research I was conducting in the town), communicative and positive, and the breakfast was truly exceptional. It's near enough to East Grinstead for car access, and yet sufficiently removed to be very quiet first thing in the morning.
David
2016-12-04T00:00:00Z
Excellent
Preetesh
2017-04-03T00:00:00Z
A good welcome from the start to the end of my stay...a lovely host..with a really warm reception from the whole family...1st class.
Nigel
2016-05-08T00:00:00Z
I stayed three nights at Julia's place. Julia is very kind and courteous. She picked me up from train station. Julia gave me the keys and information how to get along in this house. I also met Julia's kind and helpful son. The house is located off the urban centre, but so I had some peace and quiet, so I could do my stuff. This location suited me well as the hospital is near by where I had some business to do. My provided room was furnished well. Bathroom and kitchen were shared. Julia managed everything to make my stay as pleasant as possible. During my stay there was another guest but she was proper. On my first evening Julia's son showed me the surrounding area and the town centre. The surroundings were quiet and clean. You have to look out when you are walking at twilight or night as there are no street lightnings along the street where the house is. Communication in general and telephone contact worked very smoothly. Hand-over of keys and check-out also worked out. I could move freely at all times. Julia was really pleasant and very helpful. Julia's son took me to the station when I had to depart. Altogether I can recommend this accommodation in East Grinstead!
Ingo
2016-09-27T00:00:00Z
Many thanks again for a very pleasant stay over the last 6 weeks. The property is very clean and quiet. Breakfast is provided every day! Very friendly and hospitable hosts. Kitchen available for use, or very good ready cooked meals.
Patrick
2016-07-25T00:00:00Z
Tipus d'habitació
Habitació privada
---
Tipus de propietat
Casa
---
Capacitat
2
---
Dormitoris
East Grinstead, West Sussex, Regne Unit
Bella grande camera matrimoniale con bagno privato - e l'accesso ai aderente / lounge sotto per uso privato. lato separata della casa / annesso stile. Lettino da viaggio disponibili su richiesta. In una posizione tranquilla ma a breve distanza dal centro di East Grinstead città (10-15 minuti a piedi), la stazione ferroviaria con treni a Londra ogni 30 minuti, 15-20 minuti di auto dalla M25 e l'aeroporto di Gatwick.
scala interna privato da aderente alla grande camera da letto con letto di Re, bagno privato con doccia e vasca, cabina armadio, cassettoni, zona biblioteca con libri, le guide per le attrazioni locali ecc, comodini, lettino da viaggio disponibili su richiesta. / salotto accogliente con grande 40" TV con Sky Q, DVD ecc accanto al programma di utilità condiviso l'accesso spazio / porta.
An outstanding home where I was made to feel incredibly welcome. Great value and a fantastic location just a short (20 min) walk to the centre of town.
Steve
2017-03-24T00:00:00Z
Tipus d'habitació
Habitació privada
---
Tipus de propietat
Casa
---
Capacitat
2
---
Dormitoris
East Grinstead, Anglaterra, Regne Unit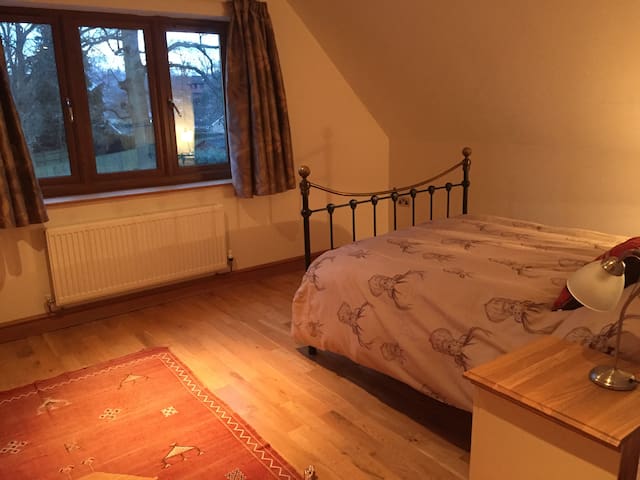 Tipus d'habitació
Habitació privada
---
Tipus de propietat
Bed & Breakfast
---
Capacitat
1
---
Dormitoris
East Grinstead, Anglaterra, Regne Unit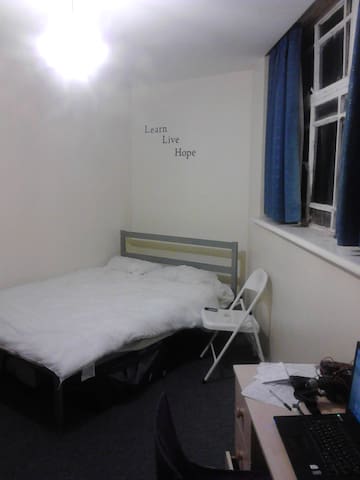 Introdueix les dates per veure el preu total. S'aplicaran tarifes addicionals. És possible que també s'apliquin impostos.