Amazing PDX ArboretumTrails & Tales
Amazing PDX ArboretumTrails & Tales
Mida del grup
Fins a 10 persones
Idiomes de l'amfitrió
Anglès, Francès
Amazing PDX ArboretumTrails & Tales
Amazing PDX ArboretumTrails & Tales
Mida del grup
Fins a 10 persones
Idiomes de l'amfitrió
Anglès, Francès
You won't believe that this forest was actually planned over a century ago. This is no garden; it looks and feels like old-growth forest, yet, amazingly, it's only 1.5 from miles downtown. Nowhere else on earth can you literally step from one continent's forests to another. Experience trees from around the world while traversing millions years of history. Well-maintained trails include sections of the famous Wildwood Trail, which lead to Portland's Pittock Mansion and Forest Park (not included in this hike). The Arboretum is close to several other Portland landmarks, including the Zoo, the Rose Garden and the Japanese Garden. Make a day of it! Just breathing in the rarefied atmosphere of the amazing Redwood Deck will transform and rejuvenate you. You'll walk taller and feel smarter; it's literally good for your brain! The hike can be a workout, but it doesn't have to be. With 12 miles of trails to choose from, It is easily adaptable to your comfort level. Slower paced hikes may last up to 2.5 hours. Hot tea served afterward! Note that the Arboretum's staff offers free (or almost free) tours led by volunteer guides on many weekends. These tours often focus on single topics such as fir trees or native plants, and may cover only a small portion of the park. This Airbnb Experience takes a wide approach, combining many of the park's best features into a single visit.
As a local area expert, college-level (PSU) instructor with 20+ years experience hiking in this iconic Portland landmark, my deep connections here give me special insights into this magical place. I enjoy sharing historical details about the Arboretum's unique place in the world, its flora and fauna, along with fascinating facts about the Portland area. Since I live and work within a half mile of the Arboretum, I am happy to schedule a visit on short notice, and have excellent availability most days. Please don't hesitate to ask for a time that meets your needs.

Complimentary hot tea offered at the Arboretum Visitor Center, courtesy of Portland's own Stash Tea Company.
Secció de navegació per a les pàgines d'avaluacions
In a city rich in beautiful parks and public spaces, the Arboretum is Portland's crown jewel. In roughly 6,000 steps (~3 miles) we will visit the amazing redwood deck, an elevated platform amid towering, almost century-old trees. We will enjoy a spectacular viewpoint with sweeping views of volcanos in two states (weather permitting), and I'll relate my dramatic, personal account of the eruption of Mt. St Helens along with other local history.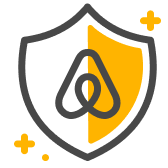 Seguretat per a l'hoste
Les activitats a l'aire lliure comporten riscos i pot ser que visquis situacions perilloses com a part d'aquesta experiència. Assegura't de poder participar-hi de manera segura, segons les teves capacitats i les condicions (com la ubicació, el temps i l'equip).
Coses que cal tenir en compte
Pots cancel·lar una experiència i rebre'n el reembossament íntegre fins a 24 hores després d'haver-la reservada o quan faltin un mínim de 7 dies perquè comenci.
Fes servir sempre la plataforma d'Airbnb per comunicar-te Per tal de protegir el teu pagament, no enviïs mai cap transferència bancària ni et comuniquis fora del lloc web o l'aplicació d'Airbnb.
Hi poden participar fins a 10 viatgers de totes les edats. The trails are well maintained and easy to walk. There are a couple of moderately steep sections. You should be able to walk three miles and climb the equivalent of 10-15 floors without…
Other times can be accommodated upon request. Please contact me for more info. Trails include some steep sections, but are generally easy to negotiate. Restrooms at visitor center.
Verifiquem la qualitat de totes les experiències a Airbnb
Verifiquem la qualitat de totes les experiències a Airbnb
Organitzades per experts del lloc enamorats dels seus orígens i del que fan.

Els grups són de mida reduïda, perquè no et perdis entre la multitud.

Revisem totes les experiències per comprovar que ofereixen una perspectiva única.
Amazing PDX ArboretumTrails & Tales