Hiking with Goats & Goat Milking Lesson
Hiking with Goats & Goat Milking Lesson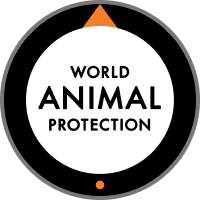 Directrius de l'organització World Animal Protection
Aquesta experiència no està disponible quasi mai.
Mida del grup
Fins a 10 persones
Inclou:
Menjar, Equipament
Idiomes de l'amfitrió
Anglès
Hiking with Goats & Goat Milking Lesson
Hiking with Goats & Goat Milking Lesson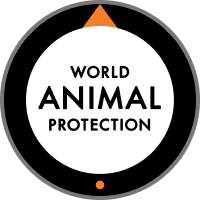 Directrius de l'organització World Animal Protection
Aquesta experiència no està disponible quasi mai.
Mida del grup
Fins a 10 persones
Inclou:
Menjar, Equipament
Idiomes de l'amfitrió
Anglès
A Ten Apple Farm goat hike is a two hour recreational and educational goat experience. You'll meet your hosts (and our herd of Alpine dairy goats), and hear about their 15 years of experience with goats and living on a small family farm. Once we've met the goats and other animals residents of the farm, we'll set off on a hike through the Ten Apple Farm woods with the goats. The hike consists of an approximately one mile loop trail through our woods on fairly well maintained trails. Along the way we'll talk about goats as pack animals and you'll learn a thing or two about raising and caring for goats. There's lots of time for interacting with the goats, asking questions, or just soaking in the Maine woods and these adorable, fun animals. After the hike, you can try your hand at milking a goat, and we always end the experience with fresh goat milk and cookies! Please note: On the hike there is some steep terrain. Children must be at least 5 years old and accompanied by an adult. (Children under 4 must be carried).
a les experiències a Airbnb
Interaccions responsables

Tots els amfitrions han de seguir les directrius establertes per l'organització World Animal Protection.

Amfitrions experts en atenció

Amplia els teus coneixements gràcies a biòlegs, conservacionistes i agricultors, entre d'altres.

Coneix més de 300 tipus d'animals, des d'alpaques fins a zebres.
Margaret Hathaway and Karl Schatz are the husband and wife team behind five books on food and farming, including the memoir The Year of the Goat, the guide Living With Goats, and the two volumes of the Portland, Maine Chef's Table cookbook. Margaret is a writer who has worked in book publishing, corporate communications, and as manager of New York's Magnolia Bakery. Karl is a photographer and communications strategist who has worked at ABC Television, as an editor at Time Magazine, and as Director of Aurora Photos. In 2003 the couple left NYC to explore the world of goats across the USA. Since 2005, they have lived with their daughters on Ten Apple Farm, a homestead in southern Maine, where they raise dairy goats, tend a large garden and small orchard, make cheese, lead goat hikes, teach workshops, and operate a guest house

Fresh goat milk and cookies

Snowshoes for winter hikes with goats, Deet based insect repellent in summer, a baby backpack carrier for small children (we…
Secció de navegació per a les pàgines d'avaluacions
A Ten Apple Farm goat hike starts at our 1901 traditional New England connected Farmhouse and homestead. We have spent the past 14 years restoring the homestead's agricultural heritage. We are a diversified farm, so there's a little bit of everything here, and something for everyone: goats, pigs, sheep, poultry, a large garden, fruit trees, and 18 acres of beautiful Maine woods and trails, on which we hike with the goats.
Coses que cal tenir en compte
Pots cancel·lar una experiència i rebre'n el reembossament íntegre fins a 24 hores després d'haver-la reservada o quan faltin un mínim de 7 dies perquè comenci.
Fes servir sempre la plataforma d'Airbnb per comunicar-te Per tal de protegir el teu pagament, no enviïs mai cap transferència bancària ni et comuniquis fora del lloc web o l'aplicació d'Airbnb.
Hi poden participar fins a 10 viatgers amb una edat mínima de 5 anys. Els pares i mares també poden venir amb els seus fills menors de 2 anys. Guests must be comfortable around large animals. Our goats are full size Alpine dairy goats, with their horns…
Document d'identitat oficial
Has de fer-te una foto que coincideixi amb la foto del teu document d'identitat. D'aquesta manera, Airbnb podrà confirmar qui assisteix realment a l'experiència. Només ho hauràs de fer un cop.
The hike is not strenuous, but there is a little bit of steep terrain in 2 spots. We have rope railings on the trail to assist with getting up and down in those spots, but guests who have bad knees, hips, or other difficulty mobility-wise may not find this to be an appropriate activity.
Hiking with Goats & Goat Milking Lesson