Sail the islands of Kristiansand
Sail the islands of Kristiansand
Mida del grup
Fins a 3 persones
Inclou:
Menjar, Equipament
Idiomes de l'amfitrió
Anglès
Sail the islands of Kristiansand
Sail the islands of Kristiansand
Mida del grup
Fins a 3 persones
Inclou:
Menjar, Equipament
Idiomes de l'amfitrió
Anglès
You'll come and meet me in the marina where I will be waiting with some delicious refreshments and local snacks. We'll go through some basic safety instructions and then together we will look at the charts of the area and chat about where we will sail and what sort of weather conditions we're expecting. When everyone is happy we'll head out and get the sails up. I think it's super cool when people want to get involved so if that's you then you'll be doing all the hoisting and steering and pulling on ropes; however if you prefer to just relax and soak up the beautiful surroundings then I am equally happy to do all the sailing stuff. When we're full of sea air, our hair is sufficiently windswept and our insta stories are posted we'll head back in to the marina. The experience will last around 4 hours. We love those evening and sunset tours, but if you prefer going sailing at another time during the day than that can be arranged. I'm flexible, so if you have any specific requests then just let me know.
Growing up on the south coast of England, I started sailing when I was young and have sailed professionally on different yachts around the world. My partner and I love adventure so some years ago we bought a sailing boat in Florida and spent a year sailing around the Bahamas and Northern Caribbean. Since then we've always had our own boat as we love exploring the archipelago around Kristiansand with our 3 yr old. By offering this experience I hope to create a way for more people to enjoy this spectacular 'Skjærgård'. I am sure you'll love it!

Local refreshments and snacks, but please feel free to bring your own if you wish. Please let me know of any allergies.

Life jacket and other safety equipment
Weather conditions will set the stage and each sail will be an unique experience. My goal is to give you the opportunity to experience the beautiful coastline this area has to offer. We may venture deeper into Topdalsfjorden, cruise along the Kristiansand waterfront, or explore the small anchorages in the extensive archipelago; but wherever we end up I will share some interesting info and stories about the area.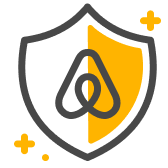 Seguretat per a l'hoste
Les activitats a l'aire lliure comporten riscos i pot ser que visquis situacions perilloses com a part d'aquesta experiència. Assegura't de poder participar-hi de manera segura, segons les teves capacitats i les condicions (com la ubicació, el temps i l'equip).
Coses que cal tenir en compte
Pots cancel·lar una experiència i rebre'n el reembossament íntegre fins a 24 hores després d'haver-la reservada o quan faltin un mínim de 7 dies perquè comenci.
Fes servir sempre la plataforma d'Airbnb per comunicar-te Per tal de protegir el teu pagament, no enviïs mai cap transferència bancària ni et comuniquis fora del lloc web o l'aplicació d'Airbnb.
Hi poden participar fins a 3 viatgers amb una edat mínima de 3 anys.
Document d'identitat oficial
Has de fer-te una foto que coincideixi amb la foto del teu document d'identitat. D'aquesta manera, Airbnb podrà confirmar qui assisteix realment a l'experiència. Només ho hauràs de fer un cop.
My sailing boat is a lovely 26ft modern classic with space for small groups of three, which gives me the opportunity to offer an intimate and unique experience to all of my guests.
Verifiquem la qualitat de totes les experiències a Airbnb
Verifiquem la qualitat de totes les experiències a Airbnb
Organitzades per experts del lloc enamorats dels seus orígens i del que fan.

Els grups són de mida reduïda, perquè no et perdis entre la multitud.

Revisem totes les experiències per comprovar que ofereixen una perspectiva única.
Sail the islands of Kristiansand
Experiència nova