Mida del grup
Fins a 4 persones
Idiomes de l'amfitrió
Anglès
Mida del grup
Fins a 4 persones
Idiomes de l'amfitrió
Anglès
Hike (snowshoe in winter) through history! I'll treat you and your friends to a moderate hike that features a colorful history of pioneers, famous 20th century musicians and a well preserved ghost mine! If it's winter, we'll bundle up Colorado-style and do it on snowshoes. The trailhead is less than an hour from Denver and only 30 minutes from Boulder. I estimate our time on the trail to be 2.5 hours. This hike is a good beginner level and accessible for most all people. We will reach a top elevation of 8,764 feet so oxygen will remain plentiful in this natural mountain environment. We will travel a total of 4.8 miles with a net up & down elevation gain of 365 feet. The average grade is only 3% with intermittent sections of steeper terrain. It's beautiful and we're going to have a lot of fun. This is beautiful in winter! I'll provide snowshoes and traction devices as well as hiking poles. Be sure to dress warmly! I'll send you a packing list. Stats: 4.8 miles 365 feet of up/down elevation gain Average grade 3% Max grade 11% steepness
I am native to Colorado and explore it's wonderful hidden gems all the time. My Co-Host Lisa is also a Colorado native. We met on a hiking trail and became fast friends. We both have a passion for everything Colorado and we can't wait to share all of our inside knowledge with you. I have worked in the travel industry as a private flight attendant, a wholesale tour ops specialist, tour guide & group travel coordinator. I plan and execute local and global excursions for larger groups, I teach map and compass navigation and I am certified in Wilderness First Aid. I spend my free time climbing Colorado's famed 14, 000 foot mountains and I also love technical canyoneering. If you want to see my adventures, check out Yeti Set Go BIG dot com. Expect to smile, laugh and make new friends when you join an adventure that I have planned.

If needed, a basic hiking package can be provided. Micro-spikes, hiking poles, packs and water bottles if needed. Snowshoes…
Secció de navegació per a les pàgines d'avaluacions
Discover the beauty of the Rocky Mountains that is right in the backyard of the Denver/Boulder metroplex. A well maintained trail will guides us through tales of pioneers and their struggles and accomplishments. We'll see and get close to historic places that hosted world famous people and hard working miners too. The entire journey is in the clean crisp mountain air amongst mature mountain forests and a brisk babbling creek. Expect fun too.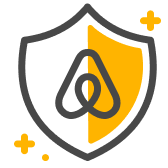 Seguretat per a l'hoste
Les activitats a l'aire lliure comporten riscos i pot ser que visquis situacions perilloses com a part d'aquesta experiència. Assegura't de poder participar-hi de manera segura, segons les teves capacitats i les condicions (com la ubicació, el temps i l'equip).
Coses que cal tenir en compte
Pots cancel·lar una experiència i rebre'n el reembossament íntegre fins a 24 hores després d'haver-la reservada o quan faltin un mínim de 7 dies perquè comenci.
Fes servir sempre la plataforma d'Airbnb per comunicar-te Per tal de protegir el teu pagament, no enviïs mai cap transferència bancària ni et comuniquis fora del lloc web o l'aplicació d'Airbnb.
Hi poden participar fins a 4 viatgers amb una edat mínima de 10 anys. Not recommended if you have a major medical condition i.e. cystic fibrosis, lung disease or heart problems. If you have RAYNAUD'S DISORDER, please reach out and let us know so that…
Document d'identitat oficial
Has de fer-te una foto que coincideixi amb la foto del teu document d'identitat. D'aquesta manera, Airbnb podrà confirmar qui assisteix realment a l'experiència. Només ho hauràs de fer un cop.
Trail time will be 2.5-3 hours. Include up to one hour travel time each way. I'll send you an email with proper clothing suggestions. This trail is family friendly but does not allow dogs.
Verifiquem la qualitat de totes les experiències a Airbnb
Verifiquem la qualitat de totes les experiències a Airbnb
Organitzades per experts del lloc enamorats dels seus orígens i del que fan.

Els grups són de mida reduïda, perquè no et perdis entre la multitud.

Revisem totes les experiències per comprovar que ofereixen una perspectiva única.