Hawaiian Outrigger Canoe Adventure
Hawaiian Outrigger Canoe Adventure
Mida del grup
Fins a 5 persones
Inclou:
Begudes, Entrades, Transport, Equipament
Idiomes de l'amfitrió
Anglès
Hawaiian Outrigger Canoe Adventure
Hawaiian Outrigger Canoe Adventure
Mida del grup
Fins a 5 persones
Inclou:
Begudes, Entrades, Transport, Equipament
Idiomes de l'amfitrió
Anglès
Explore Kailua with local watermen on the wa'a (canoe) as we share the history and cultural significance of it to Hawaiian and Polynesian Cultures. Paddle the clear waters of Kailua as we journey to explore the Mokuluas - a private wildlife sanctuary island. Come join us for an unique Hawaiian experience unlike any other in the world! During the adventure, you will be given the opportunity to explore the ecosystem as we paddle through the glistening, clear coral reefs of Kailua with honu (sea turtles) and other native sea life. While on the island enjoy the views of the Ko'olau range surrounding us as our watermen tell the mo'olelo (stories) of the rich history of the region. Explore and learn about the many native inhabitants that call the Mokuluas home. Take a short hike to a truly spectacular island view - the Queen's Bath. The beautiful natural tide pool is the hidden gem of the island! Back on the beach, join us for some refreshments as we relax and take in the serenity of the isolated beach. On the ride back, you'll have the unique opportunity as we catch some waves on the canoe and surf Hawaiian style; an original favorite pastime of local Hawaiians
I was raised in an ocean culture family and am an avid surfer, paddler, sailor and fishermen. I've spent time as an ocean lifeguard in Hawaii and California. I hope to share my passions and the culture of Hawai'i that have had such a strong impact on my life. Tours are run with my team from my business: Kailua Ocean Adventures. We are a small Hawaiian Sailing Canoe and Outrigger Canoe company; born and bred in our hometown of Kailua. We strive to show the cultural and historical side of Hawaiian Canoes, while exploring the waters of our backyard in a safe environment for groups of all levels, keiki to kapuna. My team consists of professional waterman with backgrounds in ocean safety, firefighting and EMS. Kelly runs my office, and is a main point of contact on here along with.

Ice - cold water & juice

Mokuluas - Wildlife Sanctuary Island Landing Ticket

Transportation from Waikiki hotel area is available for an ADDITIONAL FEE - $50 round trip for up to 4 people. Transportation…

Snorkeling gear
Secció de navegació per a les pàgines d'avaluacions
We'll paddle to Na Mōkūlua, The Twin Islands, an offshore islet from Kaohao, Lanikai, side of Kailua. We'll land on Moku Nui - the larger of the two - where we'll visit it's various wildlife nesting areas and hike to the Queen's Bath for a plunge. We'll also explore the waters around the islets where we'll discover various fish, sea turtles and he'e- octopus.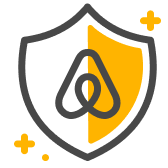 Seguretat per a l'hoste
Les activitats a l'aire lliure comporten riscos i pot ser que visquis situacions perilloses com a part d'aquesta experiència. Assegura't de poder participar-hi de manera segura, segons les teves capacitats i les condicions (com la ubicació, el temps i l'equip).
Coses que cal tenir en compte
Pots cancel·lar una experiència i rebre'n el reembossament íntegre fins a 24 hores després d'haver-la reservada o quan faltin un mínim de 7 dies perquè comenci.
Fes servir sempre la plataforma d'Airbnb per comunicar-te Per tal de protegir el teu pagament, no enviïs mai cap transferència bancària ni et comuniquis fora del lloc web o l'aplicació d'Airbnb.
Hi poden participar fins a 5 viatgers amb una edat mínima de 3 anys. • Guests are required to arrive and check in with guide 15 minutes PRIOR to tour departure time in order to participate in tour • Completed and signed electronic waivers are …
• Participants required to arrive & check in with guide 15 minutes PRIOR to tour departure time • Participants required to sign electronic liability waiver • Paddling IS REQUIRED • You WILL get wet • Queen's Bath - optional • Waterproof non slip shoes suggested • Non swimmers are welcome
Verifiquem la qualitat de totes les experiències a Airbnb
Verifiquem la qualitat de totes les experiències a Airbnb
Organitzades per experts del lloc enamorats dels seus orígens i del que fan.

Els grups són de mida reduïda, perquè no et perdis entre la multitud.

Revisem totes les experiències per comprovar que ofereixen una perspectiva única.
Hawaiian Outrigger Canoe Adventure