HGTV Tiny Home Sustainable Living Tour
HGTV Tiny Home Sustainable Living Tour
Mida del grup
Fins a 10 persones
Idiomes de l'amfitrió
Anglès
HGTV Tiny Home Sustainable Living Tour
HGTV Tiny Home Sustainable Living Tour
Mida del grup
Fins a 10 persones
Idiomes de l'amfitrió
Anglès
You will be greeted and guided throughout this beautiful tropical Eco Retreat. We will connect to the land and walk with the spirit of Aloha. Our tour will begin with the Tiny Home. We will check out the inside and the outside of the home discussing features from the TV show such as round rolling window, wood-burning Dutch tub, roof-top garden. We'll create dynamic fun dialogue around sustainable alternative off-grid living and how that lifestyle creates positive change for the Earth. The tour will then expand to feature a holistic model where we will go outdoors to the sacred geometry veggie gardens and 2.5 acre fruit orchards to discuss permaculture/horticulture techniques and healthy lifestyle choices. We will also pay a visit to our new one-of-kind Solar dehydrator. The last half of the tour returns to the Tiny Home for local organic refreshments and vegan snacks from the land. Activies could include: hand-pressing juice; blending vegan mac-nut sauce; micro-sprouts-demo for salad; breadfruit chips and dip. We will conclude our sustainable immersion happy hearts and bellies.
Alooohaa! We wish to welcome you to our creation from the heart for the Earth. We designed and built this Natural Sustainable Tiny Home currently featured on HGTV showcasing alternative natural building and sustainable off-grid eco-living. We designed and built the home ourselves with radical sustainability as our inspiration. My husband Jack has 18 years of experience in the industry as a Jack of all Trades and specializes in finishing carpentry and sustainable alternative woodwork. I'm your host, Leeda, and it would be an honour to share our space with you to uplift and inspire.

Fresh, Organic, Local, Seasonal vegan delights from the land will be prepared and served as refreshments and appetizers.
We are blessed and honoured to welcome you to our secluded quiet lush North Shore property where we will tour our HGTV Tiny Home. It is eye candy. Green as far as the eye can see. Horses, birds, chickens, and fruit dangling from trees. We want to have fun, talk-story and promote alternative natural sustainable eco-lifestyles for a more harmonious world. Maybe this is the seed you need to plant your own tiny home!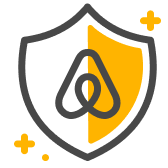 Seguretat per a l'hoste
Les activitats a l'aire lliure comporten riscos i pot ser que visquis situacions perilloses com a part d'aquesta experiència. Assegura't de poder participar-hi de manera segura, segons les teves capacitats i les condicions (com la ubicació, el temps i l'equip).
Coses que cal tenir en compte
Pots cancel·lar una experiència i rebre'n el reembossament íntegre fins a 24 hores després d'haver-la reservada o quan faltin un mínim de 7 dies perquè comenci.
Fes servir sempre la plataforma d'Airbnb per comunicar-te Per tal de protegir el teu pagament, no enviïs mai cap transferència bancària ni et comuniquis fora del lloc web o l'aplicació d'Airbnb.
Hi poden participar fins a 10 viatgers amb una edat mínima de 18 anys. Els pares i mares també poden venir amb els seus fills menors de 2 anys.
We will take cover in case of heavy rain. We will provide natural bug spray in case bugs are on the prowl.
Verifiquem la qualitat de totes les experiències a Airbnb
Verifiquem la qualitat de totes les experiències a Airbnb
Organitzades per experts del lloc enamorats dels seus orígens i del que fan.

Els grups són de mida reduïda, perquè no et perdis entre la multitud.

Revisem totes les experiències per comprovar que ofereixen una perspectiva única.
HGTV Tiny Home Sustainable Living Tour
Experiència nova