ICONIC OCEAN POOLS of Sydney Tour
ICONIC OCEAN POOLS of Sydney Tour
23 hostes recents han dit que és una experiència d'aquelles que només vius un cop a la vida
Mida del grup
Fins a 7 persones
Inclou:
Menjar, Begudes, Entrades, Transport, Equipament
Idiomes de l'amfitrió
Anglès
ICONIC OCEAN POOLS of Sydney Tour
ICONIC OCEAN POOLS of Sydney Tour
23 hostes recents han dit que és una experiència d'aquelles que només vius un cop a la vida
Mida del grup
Fins a 7 persones
Inclou:
Menjar, Begudes, Entrades, Transport, Equipament
Idiomes de l'amfitrió
Anglès
IMMERSE yourself. The ONLY tour in Sydney totally devoted to our ICONIC Ocean Pools. HANG OUT like a local, with a local, enjoying our quintessential Sydney beach lifestyle as we explore some of our BEST ocean pools alongside locals enjoying their daily beachside rituals. Sydney's iconic ocean pools were built from the late 1800s to the 1960s for wild swimming and leisure, as a way to enjoy the pleasures of the beach without the sand, surf and sharks! In numbers completely unique to Sydney and NSW, with no other city in the world boasting a similar culture, you'll soon discover why Sydneysiders are obsessed with them! I'll be driving guests to a curated selection of our BEAUTIFUL ocean pools. Some are off the beaten track, some are hidden gems and some have superstar status. You'll be able to enjoy the pools however you choose. You can SWIM in the refreshing saltwater, SUNBATHE, SNORKEL, or simply BREATHE in the fresh sea air. In Winter and cooler weather however, we may spend less time at each pool and see even more pools. Either way, we'll also stop to grab a traditional Aussie lunch snack at my local neighbourhood bakery. The experience finishes back in Bondi Beach where guests can stay and hang out, stroll along the beach or check out my INSIDER TIPS for a fab afternoon in Bondi!
Hey there! I'm a super friendly Sydneysider living by the beach with my husband, two teenage girls and dog Salty and would love to show you one of Sydney's best kept secrets - our ICONIC Ocean Pools - with a culture unique to Sydney and NSW and nowhere else in the world! Our Aussie beach lifestyle, part of our national identity, was formed around these saltwater ocean pools where the lines between the natural and built environment dissolve. Heading to an ocean pool is a rite of passage for a Sydneysider and one that brings a lifetime of fond memories for me. My aim is to immerse you in their charismatic charm and breathtaking beauty so you'll fall in love with them too. So come and join me! I'm a very typical, down to earth Aussie gal who is welcoming, warm, worldly, fun and enthusiastic and I really look forward to meeting you soon!

Just in case you feel hungry at any time, I'll have some healthy muesli/granola bars to get you by.

Drinking water will be provided in double insulated stainless steel bottles.

Ocean Pool Entry Tickets where required.

I'll be driving guests to each pool destination in my people mover. I am also happy to offer a courtesy pick-up…

Whether you're swimming or relaxing poolside, I'll provide beach towels, sunscreen, snorkels, goggles, aqua shoes and a…
Entre el 10 % de les més ben valorades internacionalment pel nivell de connexió social

Els viatgers diuen que aquesta és una manera fantàstica de conèixer gent.
Secció de navegació per a les pàgines d'avaluacions
We'll kick off the experience at one of Sydney's coolest ocean pools. And then cruise the dramatic Eastern suburbs beaches to explore our most stunning and unique ocean pools, including my local, where we'll also stop for an Aussie lunch. We then finish with a short stroll along the famous Coastal Walk to arrive at our most iconic ocean pool. Start ticking off that Sydney Bucket List! Sydney Ocean Pools! Coastal Walk! Bondi Beach! Aussie Lunch!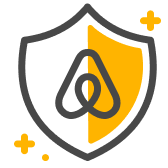 Seguretat per a l'hoste
Les activitats a l'aire lliure comporten riscos i pot ser que visquis situacions perilloses com a part d'aquesta experiència. Assegura't de poder participar-hi de manera segura, segons les teves capacitats i les condicions (com la ubicació, el temps i l'equip).
Coses que cal tenir en compte
Pots cancel·lar una experiència i rebre'n el reembossament íntegre fins a 24 hores després d'haver-la reservada o quan faltin un mínim de 7 dies perquè comenci.
Fes servir sempre la plataforma d'Airbnb per comunicar-te Per tal de protegir el teu pagament, no enviïs mai cap transferència bancària ni et comuniquis fora del lloc web o l'aplicació d'Airbnb.
Hi poden participar fins a 7 viatgers amb una edat mínima de 12 anys. The ability to walk up and down stairs and on uneven ground is necessary. Getting to each pool involves small walks of around 2-5 mins up and down stairs. There will also be a short…
Document d'identitat oficial
Has de fer-te una foto que coincideixi amb la foto del teu document d'identitat. D'aquesta manera, Airbnb podrà confirmar qui assisteix realment a l'experiència. Només ho hauràs de fer un cop.
Groups of 4-7 guests, please get in touch for special pricing. If you require transportation to the starting point, please see note in What I'll Provide and Meeting Location sections. Children must be 12 years or older. Stairs and uneven ground. Facebook/Instagram photos @iconicoceanpoolssydney
Verifiquem la qualitat de totes les experiències a Airbnb
Verifiquem la qualitat de totes les experiències a Airbnb
Organitzades per experts del lloc enamorats dels seus orígens i del que fan.

Els grups són de mida reduïda, perquè no et perdis entre la multitud.

Revisem totes les experiències per comprovar que ofereixen una perspectiva única.
ICONIC OCEAN POOLS of Sydney Tour