Garden Of The Gods Yoga Hike
Garden Of The Gods Yoga Hike
Mida del grup
Fins a 6 persones
Idiomes de l'amfitrió
Anglès
Garden Of The Gods Yoga Hike
Garden Of The Gods Yoga Hike
Mida del grup
Fins a 6 persones
Idiomes de l'amfitrió
Anglès
On this mindful wellness hike with Nature Yoga your body and mind can detox from the stress of everyday life. You'll immerse yourself into incredible Garden Of The Gods as you deliberately soak up nature's aromas, sights and sounds. Evening light will create a magical atmosphere in Garden Of The Gods. You'll hike with attentiveness, ready to take in the beauty that surrounds you with all your senses. Hearing Native American legends will make this place come alive. We might encounter wildlife, learn about weather, plants, geology and you'll see this peaceful land through a fresh perspective of mindful attentiveness. During your walk there'll be several segments of mindful and calm Nature Yoga. All abilities are welcome. Nature Yoga can include stretches, breath work, earthing and grounding poses , a balance sequence or a standing Vinyasa flow. All these activities and moments are woven together like strands in a tapestry and adjusted based on weather, preferences and abilities. Your experience will thus be unique and unlike any other. This part of Colorado is the un-surrendered traditional territory of the Ute Nation. We thank and honor the land and the families of the Ute Nation, who have stewarded this land without harm for thousands of years and whose culture continues to nurture this land. We thank the enduring presence of all First Nations.
Hi! I'm a HIKE FOR LIFE guide, local fitness professional, teacher, rock climber, mother, artist and story-teller. Come along on this mindful Yoga Hike, a peaceful nature experience in a spectacular mountain setting. I am excited to show you the majesty of this place. You'll love being part of a group of fellow nature lovers, enjoying a Yoga walk and getting to know Garden Of The Gods in a unique way. I invite you to enjoy this immersive nature experience on sacred land with beautiful views. HIKE FOR LIFE is a local social impact business that exists to nurture community, inspire exploration and preserve the great outdoors. I donate 10% of my profit to One Nation Walking Together, a local charity. https://www.onenationwt.org/ https://www.hikeforlife.co

Each guest can borrow a small Yoga mat for our optional seated meditation.
Secció de navegació per a les pàgines d'avaluacions
We'll hike through breathtaking Garden Of The Gods under bluebird skies and beautiful views of the mountain ranges around Tava (Pikes Peak). The trails through this park are sand, gravel and paved trails. You'll get to explore the many stunning red rock formations in fun hands-on ways. You'll hike AND do nature Yoga. Get ready to immerse yourself in Mother Nature's wonderland with its treasure of varied sounds, scents and scenery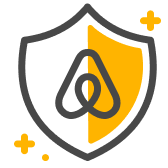 Seguretat per a l'hoste
Les activitats a l'aire lliure comporten riscos i pot ser que visquis situacions perilloses com a part d'aquesta experiència. Assegura't de poder participar-hi de manera segura, segons les teves capacitats i les condicions (com la ubicació, el temps i l'equip).
Coses que cal tenir en compte
Pots cancel·lar una experiència i rebre'n el reembossament íntegre fins a 24 hores després d'haver-la reservada o quan faltin un mínim de 7 dies perquè comenci.
Fes servir sempre la plataforma d'Airbnb per comunicar-te Per tal de protegir el teu pagament, no enviïs mai cap transferència bancària ni et comuniquis fora del lloc web o l'aplicació d'Airbnb.
Hi poden participar fins a 6 viatgers amb una edat mínima de 15 anys. For this Yoga Hike /Outdoor Adventure I recommend wearing appropriate layers, comfortable shoes (sneakers or trail runners for example) Leashed dogs that would love for their humans…
We have very mild days even in winter and this experience takes place rain or shine. I recommend to dress appropriately: You'll be outdoors, at 6500 ft elevation, on gravel trails, boulders & paved trails in conditions that can range from intense summer heat to rain, winds and snow.
Verifiquem la qualitat de totes les experiències a Airbnb
Verifiquem la qualitat de totes les experiències a Airbnb
Organitzades per experts del lloc enamorats dels seus orígens i del que fan.

Els grups són de mida reduïda, perquè no et perdis entre la multitud.

Revisem totes les experiències per comprovar que ofereixen una perspectiva única.
Garden Of The Gods Yoga Hike