Sun Set Night Paddle Tour,
Sun Set Night Paddle Tour,
Mida del grup
Fins a 10 persones
Idiomes de l'amfitrió
Anglès
Sun Set Night Paddle Tour,
Sun Set Night Paddle Tour,
Mida del grup
Fins a 10 persones
Idiomes de l'amfitrió
Anglès
First we have a team briefing about safety on the water,what to do if you need attention,how to use your xtreme IPX8 waterproof safety belt,some stretching,and you ready for an Experience, One of the instructor will fit you out with a board,leash,paddle,xtreme light belt,to fit your height and weight,before lowering the boards into the water, Tour the marina nuevo vallarta,the mangroves see the wildlife and dolphin and sea lions,before heading out to the ocean to catch the sunset,and depending on the time of month,we have a full moon Event,some time we can see baby turtle being release,all depend on the weather & time of year, There will be two guilds in the group depending on the size off group, We would head out to the bay at a relax paces,Keeping in contact with each other until we exit the marina,to watch the sunset go down and depending what time of the year, you might see baby turtles just been release from shore passing under your board,we require lights off at this stage,Paddle, swim,relax,before heading back to base camp, The whole experience will take about two hours,from start to finish,heading back to the starting point,where if you needed you could shower off,then enjoy the many restaurants and bars to end the delightful experience of a sunset night tour,
Owen and designer of PaddlelitTM, Born in Plymouth UK, now living in paradise Mexico, S.U.P. became a big part of my life, made many new friends who wanted to take part in this water-born adventures. love to paddle and engage new friend with an experience of a lifetime, I started posting my trips of the Bay of Banderas on facebook, Whale, Dolphins, Turtle, Manta rays, landmarks and video of how relaxing the whole experience can be, by day and night. People would ask me to venture out with them and the idea come to life about this amazing sport, I started sunset tours and full moon events, with an LED waterproof belt that i design now known, has XtremeIPX8 Waterproof belt, Built with safety in mind,to be seen at Sun Set has the night falls, Be Seen Be Safe Be Smart come along for an adventure at Sun Set or Full Moon Events,

You are provided with paddle board,paddle,leash,Xtreme IPX8 led light belt,with flashing SOS if needed, Two guild depending…
Starting off at Tron X extreme school,Before we visiting vallarta adventures tours,in the marina of nuevo vallarta,where you see Dolphins,Sea lions,and in the mangrove you see iguanas,giant pelican and many other birds and wild life,see million dollars yachts and homes, before we head out to the bay off banderas,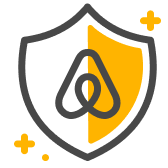 Seguretat per a l'hoste
Les activitats a l'aire lliure comporten riscos i pot ser que visquis situacions perilloses com a part d'aquesta experiència. Assegura't de poder participar-hi de manera segura, segons les teves capacitats i les condicions (com la ubicació, el temps i l'equip).
Coses que cal tenir en compte
Pots cancel·lar una experiència i rebre'n el reembossament íntegre fins a 24 hores després d'haver-la reservada o quan faltin un mínim de 7 dies perquè comenci.
Fes servir sempre la plataforma d'Airbnb per comunicar-te Per tal de protegir el teu pagament, no enviïs mai cap transferència bancària ni et comuniquis fora del lloc web o l'aplicació d'Airbnb.
Hi poden participar fins a 10 viatgers amb una edat mínima de 14 anys. Its recommended that you had at least a lesson, we will be briefing every one, Your first time come 30 minutes early, Please say when booking, its your first time,we will give you a…
Transportation is not provided,many taxi known the area well, we are located in upscale nuevo vallarta,On the Vidanta side of the marina not paradise village, Pictures will be taken and shared with you,at no EXTRA cost, just be ready for a great experience, See you on the ocean,
Verifiquem la qualitat de totes les experiències a Airbnb
Verifiquem la qualitat de totes les experiències a Airbnb
Organitzades per experts del lloc enamorats dels seus orígens i del que fan.

Els grups són de mida reduïda, perquè no et perdis entre la multitud.

Revisem totes les experiències per comprovar que ofereixen una perspectiva única.
Sun Set Night Paddle Tour,
Experiència nova