A Gentle Winter Walk into the Chugach
A Gentle Winter Walk into the Chugach
Mida del grup
Fins a 2 persones
Inclou:
Menjar, Begudes, Equipament
Idiomes de l'amfitrió
Anglès
A Gentle Winter Walk into the Chugach
A Gentle Winter Walk into the Chugach
Mida del grup
Fins a 2 persones
Inclou:
Menjar, Begudes, Equipament
Idiomes de l'amfitrió
Anglès
A winter's walk can offer up a beautiful experience; the earth's landscape is completely changed from the summer season-it is at once awe-inspiring as it is peaceful, beautiful yet reserved. Our gentle Winter Walks are carefully curated to bring great value to your experience and enjoyment of our winter landscape. First, we will meet at 9:00 am at our Headquarters-our Little Blue Cottage in the heart of Anchorage. We will have coffee or tea while we discuss the plan for the day. We can provide transportation to the trail head from our HQ, if needed. We will set you up with trekking poles, gaiters, hand warmers, water bottle, and a day pack. This tour- A Gentle Winter Walk into the Chugach- is a half day tour, for a length of 4 hours. We leave from our HQ promptly at 9:30am in order to maximize our time outside. We return to our HQ between 12:30 to 1:00 pm. Along the way we will discuss local flora, fauna, geology, and history of the area. You can enjoy a warm drink while you take a moment to enjoy the majestic beauty of our back country and immerse yourself fully in the moment. Bring a camera-we adhere to the "leave no trace" philosphy-take only pictures and memories, leave only footprints; this way, generations to come can continue to enjoy this space just as we have.
Dan and Kristina have spent a lifetime meandering in our local mountains, where one finds an endless well of joy. There are places for great views, challenging ascensions, and gentle wandering that fill your soul with peace and contentment. This is pure wilderness-a restorative antidote to modern stresses that affect our health and well-being, an experience of pure joy and connection with nature. This is what inspired Dan and Kristina to start their company, Into the Woods-a place where all ages can reconnect with nature and their own sense of well-being. Dan, Kristina, and their team of guides have EMT, CPR/first aid, and wilderness first aid experience, as well as bear and moose safety experience. We love to show people the awe-inspiring natural beauty of our home, making safety our top priority.

You will pack your own sack lunch, but we have plenty of trail snacks to share.

We will make sure at gear-check each guest has enough water for the trip. We pack our hot cocoa, tea, or hot cider to enjoy…

We provide: trekking poles, Katoolah's (ice spikes for slippery ground), gaiters (to keep your feet dry), hand warmers, and a…
We will be walking into the majestic beauty of Alaska's Chugach State Park. This park is bigger than the state of Rhode Island, offering many trails to explore. A winter walk also allows you to explore places that become impassible in the summer months due to dense vegetation. We will enjoy the snow, views, and wild birds of winter while we explore our favorite trails: Thunderbird Falls, Byron Glacier Trail, Winner Creek, Middle Fork.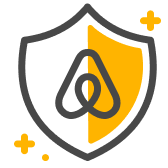 Seguretat per a l'hoste
Les activitats a l'aire lliure comporten riscos i pot ser que visquis situacions perilloses com a part d'aquesta experiència. Assegura't de poder participar-hi de manera segura, segons les teves capacitats i les condicions (com la ubicació, el temps i l'equip).
Coses que cal tenir en compte
Pots cancel·lar una experiència i rebre'n el reembossament íntegre fins a 24 hores després d'haver-la reservada o quan faltin un mínim de 7 dies perquè comenci.
Fes servir sempre la plataforma d'Airbnb per comunicar-te Per tal de protegir el teu pagament, no enviïs mai cap transferència bancària ni et comuniquis fora del lloc web o l'aplicació d'Airbnb.
Hi poden participar fins a 2 viatgers amb una edat mínima de 8 anys.
Document d'identitat oficial
Has de fer-te una foto que coincideixi amb la foto del teu document d'identitat. D'aquesta manera, Airbnb podrà confirmar qui assisteix realment a l'experiència. Només ho hauràs de fer un cop.
Please pack a good pair of water proof Hiking Shoes. Please do not wear cotton-instead wear synthetic or wool clothing, as it will still keep you warm when it gets wet.
Verifiquem la qualitat de totes les experiències a Airbnb
Verifiquem la qualitat de totes les experiències a Airbnb
Organitzades per experts del lloc enamorats dels seus orígens i del que fan.

Els grups són de mida reduïda, perquè no et perdis entre la multitud.

Revisem totes les experiències per comprovar que ofereixen una perspectiva única.
A Gentle Winter Walk into the Chugach
Experiència nova