Seattle Sailing Micro Retreat
Seattle Sailing Micro Retreat
Mida del grup
Fins a 6 persones
Inclou:
Menjar, Begudes, Equipament
Idiomes de l'amfitrió
Anglès
Seattle Sailing Micro Retreat
Seattle Sailing Micro Retreat
Mida del grup
Fins a 6 persones
Inclou:
Menjar, Begudes, Equipament
Idiomes de l'amfitrió
Anglès
As you find yourself arriving aboard the "Edwina" you notice life slowing down. Sailing beyond the breakwater leaving all your stresses behind, the warm wind invites a smile to your face as we prepare to be awed by majestic Humpback Whales bathing in the smooth waters of Bahia de Banderas. Unique to other sailing options here, we average only 6 passengers aboard our sailings and are happy to offer private charters. The Edwina offering 54' of refined french yacht design, the helm at your hand, her sails lightly lifting us across the blue horizon with an invitation to breath deeply. From here we allow the winds to decide our coarse, either North to the rugged coastline of Punta Mita or South across the bay to one of the many quaint villages south of Puerto Villarta. Enjoying time on the Edwina is a highlight of our sailing. She was born in 2018, offering 3 staterooms, 3 restrooms and a large salon complete with full kitchen. This Sailing Yacht is exquisitely designed with ultimate luxury and Super Yacht level sailing rigging to suit your desires.

Local Grown Organic fruits like papaya, litchi, and guanábana. Please advise of preference or diet.

We can prepare specialty drinks based on your requests.

Safety gear Lifejackets, etc.
Secció de navegació per a les pàgines d'avaluacions
Climb aboard our sailing yacht, the "Crusader", for an iconic Northwest maritime adventure you won't forget! Complete with faux fur coats, piratey style and spicy hot drinks to warm your bones. We shall begin the adventure with an immersion into the rigging of our 38 foot sloop as we ride the wind around Deer Point. From here we sail along the coast headed for the uninhabited Doe Island.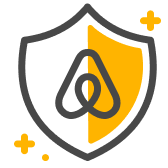 Seguretat per a l'hoste
Les activitats a l'aire lliure comporten riscos i pot ser que visquis situacions perilloses com a part d'aquesta experiència. Assegura't de poder participar-hi de manera segura, segons les teves capacitats i les condicions (com la ubicació, el temps i l'equip).
Coses que cal tenir en compte
Pots cancel·lar una experiència i rebre'n el reembossament íntegre fins a 24 hores després d'haver-la reservada o quan faltin un mínim de 7 dies perquè comenci.
Fes servir sempre la plataforma d'Airbnb per comunicar-te Per tal de protegir el teu pagament, no enviïs mai cap transferència bancària ni et comuniquis fora del lloc web o l'aplicació d'Airbnb.
Hi poden participar fins a 6 viatgers amb una edat mínima de 12 anys. Els pares i mares també poden venir amb els seus fills menors de 2 anys. There are no specific requirements, only to advise of your special needs so that we may accommodate. It is…
Sailing with us may leave you feeling too relaxed to do any strenuous activity so keep your evening plans light.
Verifiquem la qualitat de totes les experiències a Airbnb
Verifiquem la qualitat de totes les experiències a Airbnb
Organitzades per experts del lloc enamorats dels seus orígens i del que fan.

Els grups són de mida reduïda, perquè no et perdis entre la multitud.

Revisem totes les experiències per comprovar que ofereixen una perspectiva única.
Seattle Sailing Micro Retreat