Early morning— Canals all to ourselves
Early morning— Canals all to ourselves
27 hostes recents han dit que és una experiència d'aquelles que només vius un cop a la vida
Mida del grup
Fins a 15 persones
Inclou:
Menjar, Begudes, Entrades, Transport
Idiomes de l'amfitrió
Anglès
Early morning— Canals all to ourselves
Early morning— Canals all to ourselves
27 hostes recents han dit que és una experiència d'aquelles que només vius un cop a la vida
Mida del grup
Fins a 15 persones
Inclou:
Menjar, Begudes, Entrades, Transport
Idiomes de l'amfitrió
Anglès
We will have an exclusive Morning boat tour through the Amsterdam canals before the city comes alive. Discovering the stillness of the canals while enjoying the early morning fog, the singing birds and the beautiful morning sun. In the early morning the reflection of the houses are accentuated in the canal water, like a natural mirror creating a dreamlike reversed image of reality. A wonderful sensation. We offer an Early Morning boat tour at 8 am (90 minutes) and 10 am (75 minutes) including food & drinks: coffee, tea, fresh orange juice and small pastries on board. As of 1 April 2020 we offer a 90-minutes Amsterdam lunch boat with prosecco. For a private tour please contact us at info@captaindave.nl. Book now! Your captain will be the host and guide in-one and give you a totally unique perspective of the city in a beautiful all season fully electric saloon boat. Toilet on board. The boat is for any weather condition comfortable. We start the cruise by a minimum of 4 persons. Rain or shine! See you on board! Captain Dave #captaindaveamsterdam Cruise like a local — Morning boat cruise Amsterdam — Be The Only One on the Amsterdam Canals
Hi, here Captain Dave, father of 2 and born and raised in Amsterdam. I am born and raised in Amsterdam, fully licensed captain, passionate about the canals and curious about the past. I am knowledgeable, fun and entertaining. My team and I love to show you our passion for Amsterdam and share the amazing views in the early morning. To be the only one on the canals is a wonderful sensation you have to experience. Thanks to our guests; —we have over 2500 5-star reviews in total —we are listed in Airbnb's Top 5 of Best Rated Experiences Worldwide —we are Award Winner 'Boat Tour of the Year 2020 for Amsterdam' — See you on board, Captain Dave Amsterdam Follow us on Instagram #captaindaveamsterdam

Small pastries brought to us in the morning by the local artisan bakery. Gluten free and vegan bars on demand.

Coffee, Tea and Fresh-squeezed Orange Juice

Early Morning Cruise 8:00 - 9:30 am — Amsterdam Morning Cruise 10:00-11:15 am. Would you like to visit the Willet-Holthuysen…

The boat is intimate and very comfortable; roof can be on or off depending on the weather. It's a 100% electric,…
Secció de navegació per a les pàgines d'avaluacions
We start our boat tour at the Herengracht, crossing the 3 main canals with their luxury 17th century houses. We stop by The Seven Bridges for a stunning photo opportunity, we go on the famous canals and enter the small canals where the big boats can't enter and more. Because we are non-scripted guides, we decide our route based on the group composition and the time of day. Whichever route we choose, there will be plenty of photo opportunities.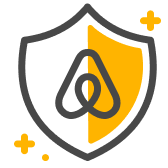 Seguretat per a l'hoste
Les activitats a l'aire lliure comporten riscos i pot ser que visquis situacions perilloses com a part d'aquesta experiència. Assegura't de poder participar-hi de manera segura, segons les teves capacitats i les condicions (com la ubicació, el temps i l'equip).
Coses que cal tenir en compte
Pots cancel·lar una experiència i rebre'n el reembossament íntegre fins a 24 hores després d'haver-la reservada o quan faltin un mínim de 7 dies perquè comenci.
Fes servir sempre la plataforma d'Airbnb per comunicar-te Per tal de protegir el teu pagament, no enviïs mai cap transferència bancària ni et comuniquis fora del lloc web o l'aplicació d'Airbnb.
Hi poden participar fins a 15 viatgers de totes les edats.
We are knowledgeable, but won't give a masterclass in history. The tour will be relaxing, informative and fun. We cruise like a local, in a small setting with plenty of photo opportunities. Proud to be —Award Winner Boat Tour of the Year 2020 for Amsterdam & Worlds'Top 10 Of Best Airbnb Experiences
Verifiquem la qualitat de totes les experiències a Airbnb
Verifiquem la qualitat de totes les experiències a Airbnb
Organitzades per experts del lloc enamorats dels seus orígens i del que fan.

Els grups són de mida reduïda, perquè no et perdis entre la multitud.

Revisem totes les experiències per comprovar que ofereixen una perspectiva única.
Early morning— Canals all to ourselves